Delaware lawmakers want convicted auditor removed from office. The main question is how
Kathy McGuiness is Delaware's first sitting elected statewide official to be convicted of a crime. State lawmakers want her removed from office. The only question is how.
The elected elite in Delaware government — the governor and leaders of both chambers of the General Assembly — agree wholeheartedly on one matter.
Fellow Democrat Kathy McGuiness must go.
That the first-term state auditor must either resign or be removed from office has been the resounding consensus since a Kent County jury found McGuiness guilty of three misdemeanors: official misconduct, conflict of interest, and structuring a contract to avoid a procurement policy.
After a two-week trial, jurors agreed with prosecutors that McGuiness broke state laws in hiring her college-age daughter for a part-time job, and awarding a contract to a consultant who worked on her campaign. McGuiness was acquitted of two felonies: theft and intimidating potential witnesses.
McGuiness, a pharmacist and former Rehoboth Beach commissioner who was elected auditor in 2018, did not respond to requests to be interviewed for this article.
The auditor has resisted calls to resign almost from the moment she was indicted in October, and has shown no sign that the verdict will change that stance. She is currently on the ballot for re-election, with a foe in September's Democratic primary, and a Republican waiting in the wings to face the primary winner.
That leaves the governor and lawmakers weighing how to proceed against the first sitting elected statewide official to be convicted of a crime.
Here are the three scenarios being contemplated:
Scenario 1: Governor removes McGuiness himself
Gov. John Carney has signaled that he might remove McGuiness from office himself under a provision in the state constitution that allows him to act alone against "any public officer convicted of misbehavior in office or of any infamous crime."
That's the option preferred by House Majority Leader Valerie Longhurst and House Majority Whip Larry Mitchell.
"The Delaware Constitution is clear: if the auditor will not resign, the governor must exercise the powers he has," their statement said. "She cannot continue to serve in this position."
Although the jury pronounced her guilty, Carney said in a statement Tuesday that he "has no power to act until after the entry of a judgment of conviction by the Superior Court."
That official pronouncement won't happen until she's sentenced, however, and Superior Court Judge William C. Carpenter Jr. has not set a date to decide McGuiness' legal fate. She faces up to three years behind bars.
While Carney's statement said he "believes the auditor cannot do her job effectively under the circumstances," he hasn't definitively said he would remove McGuiness.
Instead, he said it's his "responsibility under the law to await the final determination of the court and then to determine his constitutional obligations after the entry of judgment."
Neither the governor nor spokesperson Emily David would agree to an interview.
Attorney Steve Wood, who represents McGuiness, said he plans to file two motions in the next week that he hopes will change the trajectory of plans to oust his client. One is a motion for acquittal, a rarely granted gambit in which he'll ask Judge Carpenter to override the jury's decision. The other is a motion for a new trial, based on alleged errors Carpenter made.
"Everyone needs to keep in mind that while a guilty verdict was returned by the jury, the defendant has not yet been convicted of anything,'' Wood said. "The conviction won't be final until after Judge Carpenter considers and rules upon our motions."
Should Carpenter not grant the motions and sentence McGuiness, Wood would have 30 days to appeal her conviction to the state Supreme Court.
Wood referred questions about McGuiness's bid for re-election to the candidate.
While Carney waits for sentencing and ponders a unilateral removal, two other options put the ball in the court of lawmakers.
Scenario 2: Carney removes auditor after two-thirds votes
Under this scenario, each chamber of the General Assembly must vote separately to force McGuiness from office, then forward their decision to the governor, who may "for any reasonable cause remove any officer."
This constitutional provision does not obligate the governor to do so, however.
To take this route, lawmakers would first have to give McGuiness at least 10 days' advance notice of their intent to proceed, along with "the cause alleged for his or her removal," according to the Constitution.
This option would require the General Assembly — which concluded its six-month session on June 30 — to reconvene, potentially for several days or weeks. The same is true for the scenario below, the most cumbersome of the three.
Scenario 3: House impeachment hearing, Senate trial
"Civil officers" can be impeached for "treason, bribery, or any high crime or misdemeanor in office" under the Constitution.
The Constitution does not define the breadth of a House impeachment hearing or a Senate trial, only that two-thirds of members "must concur." In the Senate, each member must pledge their "oath or affirmation to do justice according to the evidence."
Should two-thirds of lawmakers vote to impeach and convict McGuiness, she would have to surrender her post immediately without the governor's input.
The General Assembly's power under this provision is limited to "removal from office, and disqualification to hold any office of honor, trust or profit, under this State."
Senate President Pro-Tem Dave Sokola told WHYY News the General Assembly is prepared to act rather than wait until sentencing. He's awaiting word from legislative lawyers about how the process would work, which of the two ways to proceed, and logistical issues.
"I'm not certain what the next step is until we get final agreement from the attorneys who are working on this for us right now," Sokola said in an interview Wednesday. He called McGuiness's actions in office "an egregious breach of public trust."
A day earlier, Sokola, along with Senate Majority Leader Bryan Townsend and Majority Whip Tizzy Lockman, said in a joint statement that "both the constitution and the gravity of auditor McGuiness's crimes compel the General Assembly to make use of its own authority to remove her from office" under either of the two scenarios where lawmakers initiate action.
They reiterated their call for her to step down, but said that should McGuiness persist in staying in power, "we want to make crystal clear our intentions to do exactly that for the Delawareans who are demanding accountability following the auditor's egregious breach of public trust."
"Delawareans deserve a state auditor who is able to safeguard taxpayer dollars and good fiscal stewardship ethically, expertly, and free from further distraction or additional abuses of power. In short, the power of incumbency must not prevail over the people's rightful demands for accountability."
'Confidence shaken' in auditor's office
Meanwhile, the two other candidates for the auditor's post said the verdict is proof that change is needed in the post that serves as a watchdog of spending by Delaware government agencies.
Democrat Lydia York issued a statement saying that McGuiness's "criminal behavior has shaken our confidence in the office of Auditor of Accounts."
"The essential characteristic of our system of government is that officeholders will act in the interests of all the people and not for themselves at the expense of the people. Given the current auditor's indiscretions, she is no longer a public servant that Delawareans are confident in. Kathleen McGuiness should resign immediately."
York added that "Delaware deserves an auditor's office that is trustworthy and focused on the work at hand."
Janice Lorrah, the Republican candidate, said that in conversations with voters since the verdict, "their attitude is this is politics as usual. They feel very depleted and defeated, like they don't have a choice. And no matter who they vote for, it's going to be the same."
Lorrah, like York, is a first-time candidate. She said "transparency and accountability are key for any elected official, but in particular the auditor. And it's just important to have somebody in there that is going to do that."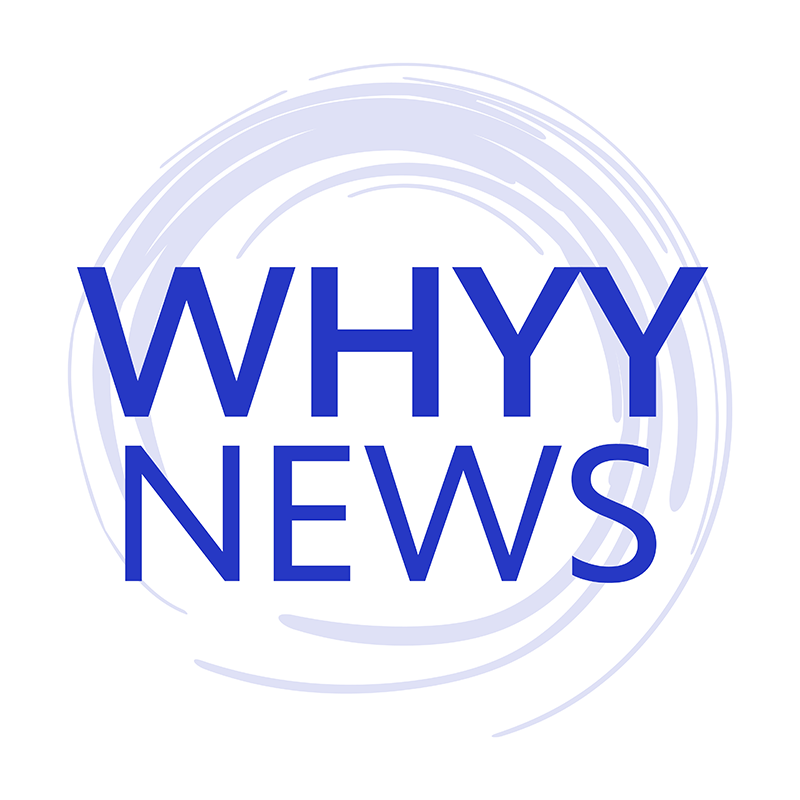 Get daily updates from WHYY News!
WHYY is your source for fact-based, in-depth journalism and information. As a nonprofit organization, we rely on financial support from readers like you. Please give today.