Jussie Smollett's act of betrayal
When Jussie Smollett alleged he was attacked because of his race and sexual orientation, the story didn't make me angry. It made me numb. But a lot has changed in three weeks.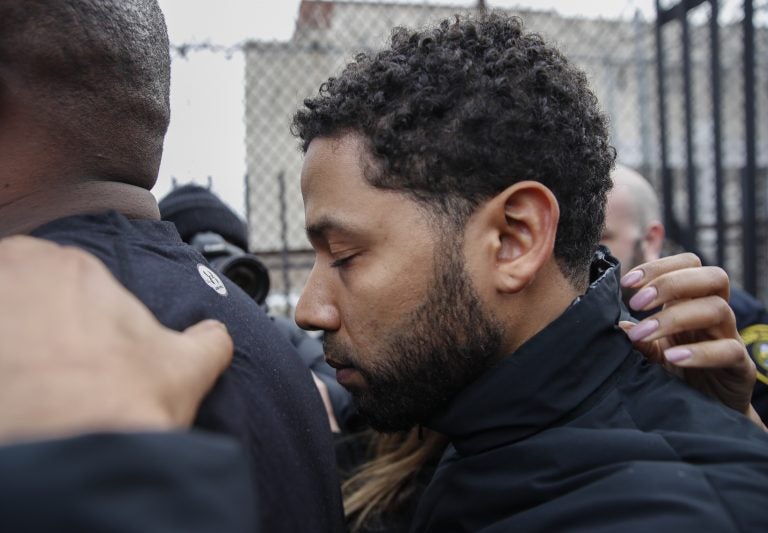 A little over three weeks ago, when Jussie Smollett alleged that two white men physically attacked him because of his race and sexual orientation, I told my radio listeners that the story didn't make me angry. It made me numb.
That's because in Donald Trump's America, where too many are viewed through the lens of stereotypes, it wasn't shocking to hear that Smollett, who is black and openly gay, had received a threatening letter a week before the attack. It wasn't surprising to hear that someone would yell racial and anti-gay slurs while beating him. It was believable that someone would wrap a noose around his neck and shout, "This is MAGA country!"
In these divided times, MAGA — an acronym for President Trump's campaign slogan, Make America Great Again — is a term we've often heard from those who seek to Make America Hate Again.
But a lot has changed in three weeks. On Thursday, Smollett was arrested and charged with filing a false police report after orchestrating the attack himself, and while I still believe we're living in a hate-filled time, I no longer believe Jussie Smollett.
That makes me feel sad, conflicted, and angry, and I'm not the only one in the African American community who feels that way.
At a press conference announcing the charges against Smollett, Chicago Police Superintendent Eddie Johnson, who is black, said, "Smollett took advantage of the pain and anger of racism to promote his career."
As a result of his alleged actions, which include paying Abimbola and Olabinjo Osundairo $3,500 to stage the alleged incident, Smollett could face up to three years in prison.
But for me, this is about much more than a man who is accused of lying to the police. This is about a man who may have played on our deepest hurts to lie to my community.
Today, unlike three weeks ago, I'm not numb. I'm angry.
I'm angry because it looks like Smollett played on the black community's sympathy to make us believe a story that upon reflection seems almost laughable.
We believed that two white Trump supporters — men who yelled racist and homophobic slurs — had spent so much time watching the majority-black cast of "Empire" that they would recognize one of the show's stars on site. We believed that a 1970s-style ransom note that looked to be straight from the archives of "Columbo" was sent to the set of "Empire," when it would have been far easier for Smollett's supposed haters to send him a threatening tweet.
When Smollett wouldn't show the police his phone, or his financial records, and wouldn't even come in for an interview, black folks still believed him. Not because we could see the truth in his story, but because we could see ourselves in him.
If Smollett used our empathy to sell us a lie, he betrayed our community in ways too numerous to count. Racists will use his story to claim that blacks all lie about racism. Politicians will use his story to make hate crimes that much harder to prove. Kids will tell lies about how they were hurt so that they can be famous like Smollett. Trump has already tweeted that Smollett unfairly insulted his supporters.
If the charges are true, Trump is right, because that would mean Smollett took what we know about the evil of racism, and coupled it with the evil of a lie. And if he did that, every racist politician can film a commercial featuring his face. Bigots can use him to justify their homophobia.
But when all of this is over, and Smollett has nowhere else to go, I hope he'll come back to the black community and apologize. If he does, I suspect black folks will do what we've always done. We'll curse him out, we'll recount the error of his ways, and then, as angry as we are, we'll forgive him, reclaim him, and love him until he can love himself. Because we've seen America eat up too many of our own, and we can't afford to lose even one more.
---
Listen to Solomon Jones weekdays from 10 a.m. to 12 p.m. on Praise 107.9 HD2
WHYY is your source for fact-based, in-depth journalism and information. As a nonprofit organization, we rely on financial support from readers like you. Please give today.