June opening expected for Graterford replacement prison in Montgomery County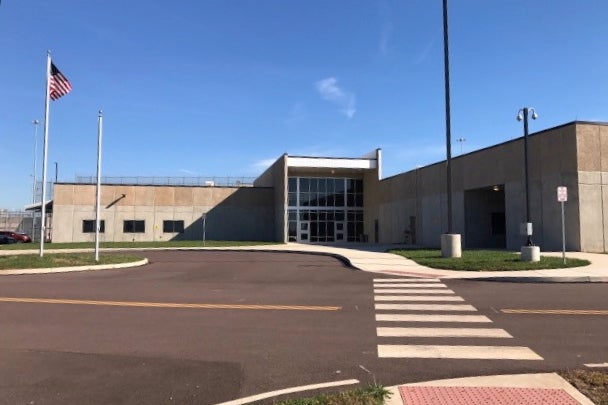 The much-delayed opening of a $400 million sprawling prison complex in Montgomery County is set for the summer, according to Pennsylvania officials. The new prison will replace the Graterford facility, which has been operating since the Great Depression.
SCI Phoenix Prison will be massive; its 30-some buildings will offer about as much space as the Comcast Center, Philadelphia's tallest skyscraper.
More than a decade ago, Gov. Ed Rendell signed a deal to build three new prisons, including a replacement for  Graterford, as the number of inmates was surging and the existing lockups were feeling stressed. The new complex was planned to open on the Graterford property in 2015.
But legal wrangling over labor issues prolonged construction, as the 89-year-old Graterford facility struggled to meet modern needs.
At the end of June, most of Graterford's 2,588 inmates will be transported about a mile away to the more than 1,000,000 square feet of the new campus in Skippack Township.
There, inmates will stay in cells slightly larger than Graterford's 12- by 6-foot spaces, but more will be doubled up in a single cell.
Other innovations include "better lines of sight for staff. There aren't any corners someone can hide in," said Sue McNaughton, a spokeswoman with the state Department of Corrections. "So that greatly increases security for our staff."
The Phoenix complex will have improved gym facilities, more exposure to natural light and added space for inmate programs.
It will also have a unit dedicated to death-row inmates. Right now, most of those from Philadelphia convicted of first-degree murder and sentenced to death are living at SCI Green, outside of Pittsburgh.
There are 156 inmates sitting on death row in Pennsylvania, yet the last time the state put someone to death was in 1999. Many, McNaughton said, have frequent court visits to handle their appeals and taxpayers foot the transportation cost.
"Imagine, we have to have a lot of security to move one inmate in a car or van or whatever from Green, which is in Southwestern Pennsylvania all the way to Philadelphia," she said. "And now, they will just be a county away."
The Phoenix facility will also include transitional housing and re-entry services devoted to female inmates in a separate site near the prison complex.
At Phoenix, the annual cost of housing a single inmate is expected to be somewhere below $40,000, an anticipated savings of thousands of dollars per-inmate compared to Graterford.
Although Pennsylvania's incarcerated population has been slowly declining, it now hovers around 50,000 inmates in some two-dozen jails. That's down from the all-time high of 51,000 recorded in 2010.
Despite fewer prisoners, state corrections officials said, Phoenix — the second-most-costly taxpayer-supported project in Pennsylvania history — is essential to safely confining the state's condemned.
Still unclear is the fate of Graterford once its inmates leave. Some have worried that the building's high levels of lead and asbestos rule out any other use for the space.
"We are still going to maintain it for a bit," McNaughton. "Until we figure out the next step, we're still going to keep it as a prison."