Judge's ruling on Einstein-Jefferson merger hinges on insurers, not patients
Earlier this year, Einstein Healthcare Network said it could be forced to cut services or even close locations unless it merged with Thomas Jefferson University. In particular, it noted that Einstein Medical Center Philadelphia serves many low-income patients and has been unprofitable for years, and thus was at risk.
In opposing the merger, the Federal Trade Commission and Pennsylvania's attorney general argued that a combined Einstein and Jefferson would control too much of the local health care market, leading to more expensive care.
A federal judge has decided the FTC and the Attorney General's Office have not proved that the effects would be so bad that the merger should be blocked.
In his ruling Tuesday, U.S. District Judge Gerald J. Pappert wrote that insurance companies pay for health care, and that even if Einstein and Jefferson merge and demand higher prices, there are plenty of other hospitals for insurers to choose from in the Philadelphia area.
A spokesperson for Jefferson says it is pleased with the ruling. So is U.S. Rep. Dwight Evans, who said in a statement that "this merger would help the hospitals to stay open, and the pandemic has underlined how vital they are to our communities." He referred again to the chaos caused by the Hahnemann University Hospital closing in 2019, and the series of hospitals that have closed in Philadelphia in recent years.
It's possible that a merger could save Einstein's hospital in North Philadelphia, but that money would come from higher health care prices somewhere, said Erin Fuse Brown, an associate professor of law and director of Center for Law Health and Society at Georgia State University who specializes in health law and competition in health care markets.
Judge Pappert's ruling rests on what that means for health insurers — whether a merged health care provider would be so powerful that insurers have no choice but to take their prices to keep them in network.
Such cases don't consider as much what it means for patients, Fuse Brown said. "The patient often gets forgotten in these economic analyses," she said.
For example, she noted that while a health insurer could certainly choose other hospitals in the Philadelphia area, a patient rushing to get care would notice a difference in distance.
"People don't want to be sitting in hours' worth of traffic when they're in labor trying to get to the hospital," she said.
'Heavily endowed with hospital beds'
The government's case is harder to make in Philadelphia, which has a lot of hospitals, said Mark Pauly, professor of health care management at the Wharton School of the University of Pennsylvania.
"Traditionally, there has been in Philadelphia, almost every neighborhood had a pizza restaurant and it had a hospital, and although a lot of those neighborhood hospitals have since closed, we're still pretty heavily endowed with hospital beds and hospital personnel," Pauly said.
Those hospitals may not be equally accessible to patients, but again, judges rule on such cases based on what it means for insurers, not for patients. Fuse Brown said the research is pretty clear on what mergers mean for patients.
"Hospital mergers have been studied by economists for years and years and years, and the economic data couldn't be clearer: When hospitals merge, they raise prices," she said. "It's like a cause and effect: They gain bigger market power, they can demand high prices of health insurance as well as by self-pay, uninsured patients."
"The insurance company wouldn't be able to say no, because they know their members are going to suffer if all of these providers were to leave as a whole from the provider network, so they capitulate to the price increases, and that leads to us all paying higher premiums every year, and our prices going up," she said.
Health care consolidation is a national trend. Research from 2016 shows that 90% of metro areas in the U.S. are dominated by a few providers when it comes to hospitals. But Fuse Brown also said the judge was in a tricky position here because it is difficult to look at one merger and prove this would be the one that would lead to there being too little competition.
"It's hard to tell who to believe, or whether a particular merger will be the straw that breaks the camel's back, or whether it's just marching us closer to that point in the future," she said.
But of course, when it gets to that point, it could be too late, something that a previous ruling described as being "extraordinarily difficult to 'unscramble the egg.'"
A few years ago, Pittsburgh experienced what it was like for a health care market to have insufficient competition. Highmark and UPMC, two major players that owned both health networks and insurance coverage, got into a feud that would have led to patients with Highmark insurance losing access to UPMC providers if not for a deal reached a few days before a deadline in 2019.
A Federal Trade Commission spokesperson said it is considering options in the
Einstein-Jefferson case. It can still appeal, and the FTC actually ended up stopping two mergers upon appeal in 2016, one in Harrisburg and one in Chicago.
Tim Greaney, a law professor at the University of California Hastings College of the Law and an expert on health law, said that hospitals are struggling financially because of the coronavirus pandemic, and that if other judges follow the analysis from this ruling, it could be harder for the government to argue against mergers in the future.
"There will be certainly an inclination or a tendency to reach out and say, 'Well, we need to merge because of our financial difficulties,'" he said.

WHYY is one of over 20 news organizations producing Broke in Philly, a collaborative reporting project on solutions to poverty and the city's push towards economic justice. Follow us at @BrokeInPhilly.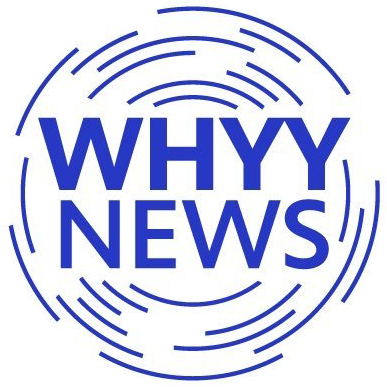 Get daily updates from WHYY News!