'Don't you see 'em?' The ghosts of Rittenhouse Square come alive at the Barnes
Artist John Dowell sees spirits in the park and brings them to life in a performance installation at the Barnes Foundation.
Listen
1:37
John Dowell is bringing the spirit of Rittenhouse Square to the Barnes Foundation.
He means that literally.
Dowell says Rittenhouse Square is hopping with supernatural phenomena. Whenever he walks through he keeps seeing things twitching in the corner of his vision.
"I'm sort of involved in spirits and stuff in my own personal work and in my life," said Dowell, 81, a photographer and artist in Philadelphia. "I see this thing, something's moving, and I keep jerking my head trying to find out what it is."
"My wife would say to me, 'Why are you juggling your head?' I say, 'Don't you see 'em?' And she says, 'I'm going home," he said.
Dowell wants people to see what he sees. "John Dowell: A Public Intimate Space" is a performance installation involving his large-scale photography, 10 feet tall, mounted on wheeled stands. Those mobile, semi-transparent images have been choreographed into a dance by Zane Booker, performed to an original composition by Maya Miro Johnson, a student at the Curtis Institute.
The atrium of the Barnes Foundation, where the piece will be performed on Thursday, has the scale of a cathedral. The audience is invited to wander through the installation space before an approximately 30-minute performance.
The dark space is dramatically lit with theatrical lighting, filled with Johnson's densely layered music, a pre-recorded track of strings, voices, electronics, and manipulated sounds.
"I drove the young composer crazy," said Dowell. "I said, 'I want a church. I want a church.' She's a very creative person, into sound and stuff. I was like, 'Hey, I want to go to church.'"
If you want to see spirits in the park, Dowell says look up.
"There's the old saying that spirits are always hanging up in the trees. So I made extended photographs of trees,'" he said. "I took the liberty to create things that I thought might relate to spirits, like women sitting on benches, but putting them up in the trees. I got benches floating in the trees."
Dowell's photographs of leafless trees in winter are collages, with translucent figures floating in unexpected places. You might find one of them tickling the margins of your vision.
"I'm basically a surrealist. I'm building these images, these experiences that I think might trigger some thinking, some idea in the viewer," he said. "I need the viewer to finish my idea."
Much of Dowell's work is inspired by dreams and visions. In 2018, he presented an installation of photography made in cotton fields at the African American Museum Philadelphia, spurred by a dream in which his deceased grandmother spoke to him.
He recently revisited the idea after experiencing an "auditory apparition" that asked if Dowell would have the courage to break out for freedom. Dowell's photography of cotton fields at night, now on view at the Penn's Arthur Ross Gallery as an installation with sound, is meant to evoke the perspective of an enslaved person seeking freedom from a cotton plantation in the American south.
Dowell says he communed with spirits during his walks through cotton fields. Likewise, through Rittenhouse Square.
"Of course people laugh at me, but they laughed at me when I was walking through a cotton field saying, 'I'm seeing things,'" he said. "Could be my particular sensitivity, but it is shared. A number of people have that feeling, because Rittenhouse Square is a really special, special place."
Dowell does not live on Rittenhouse Square, but says he visits often and the park stands out from other parks in the city, spiritually speaking. His jaunts to New York parks have also not delivered.
"I think a lot of people in Philadelphia do not realize how wonderful this park is," he said. "It is definitely unique."
The singularity of Rittenhouse Square exists on the terrestrial plane, as well. Dowell sees people interacting a little more freely there. He believes strangers are more likely to connect in Rittenhouse.
"Unfortunately, Rittenhouse Square just changed all the benches, but all the benches used to have these plaques on them," Dowell said. "There are plaques about this one woman who says, 'Come sit with me,' you know, but was put up in 1975. Another one is 'Bruce and Janice are sitting watching their great-grandchildren grow.'"
"You see a lot of that. All different diversity of people sharing the space and communicating, which is what I think we need for the world," he said. "Rittenhouse Square has a lot of spirits of people who just wouldn't leave. They loved the park so much."
"A Public Intimate Space" will be performed just once at the Barnes Foundation, from 7 to 8:30 p.m. on Thursday. Dowell sees the already sold-out event as just the first iteration of the project, which will be altered and expanded as it evolves into future versions to be performed in places still unknown.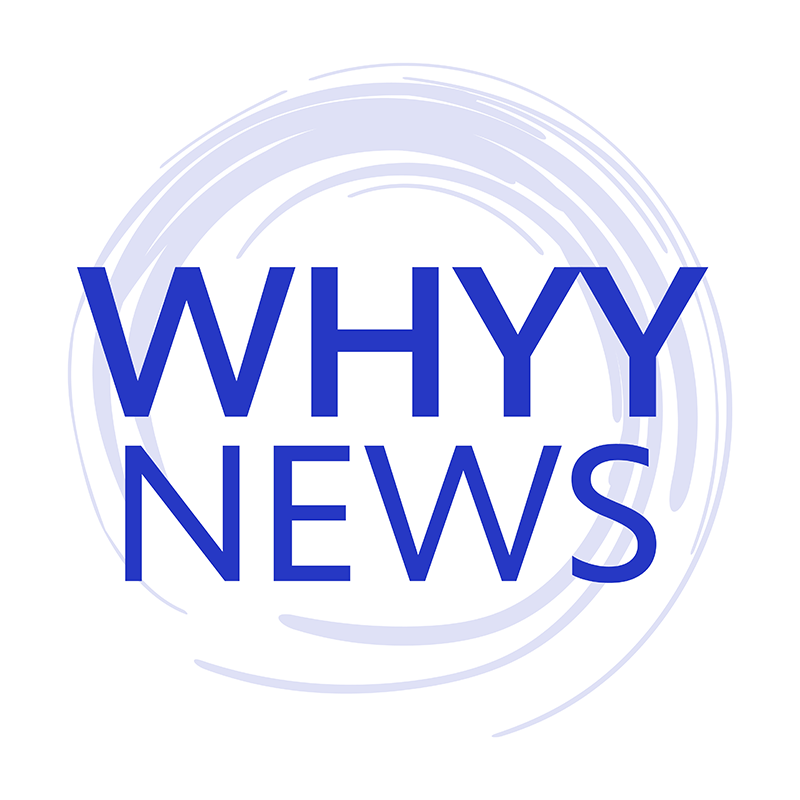 Get daily updates from WHYY News!
WHYY is your source for fact-based, in-depth journalism and information. As a nonprofit organization, we rely on financial support from readers like you. Please give today.