January 30-February 3: Preservation economics, Megaprojects forum, Janette Sadik-Khan, Ed Bacon student design competition, South Philly street design, political gridlock and transportation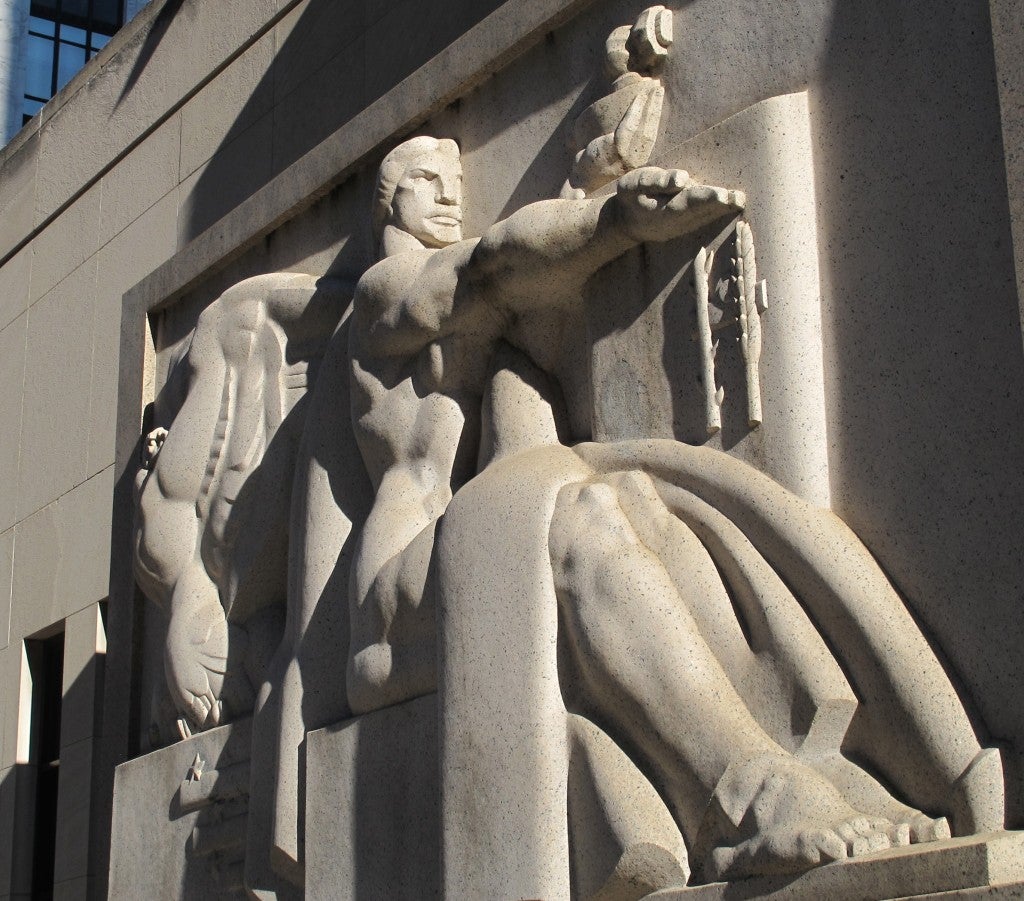 Monday, January 30, 8-9pm. The Ethical Society of Philadelphia, 1906 S. Rittenhouse Square. Donovan Rypkema comes to the Ethical Society to discuss the economics of historic preservation from adaptive reuse to commercial corridor revitalization. Rypkema is a lecturer in PennDesign's preservation program and is principal of PlaceEconomics, a preservation-focused real estate consulting firm. RSVP to 215-232-2344. Free, donations appreciated.
Tuesday, January 31, 7pm. Annenberg Center, Room 511, 3680 Walnut Street. The second of two forums hosted by PennDesign to bookend the show In the Footprint: The Battle over Atlantic Yards. At the final forum, engage with community members, stakeholders, and developers about balancing social goods in large-scale development projects. Participants include former Mayor John Street, developer Bart Blatstein, Deputy Mayor for Planning and Economic Development Alan Greenberger, and WHYY's Chris Satullo, moderated by journalist Heshimu Jaramoji. Harris Steinberg, Executive Director of PennPraxis, and Harris Sokoloff, Director of Penn Project for Civic Engagement, will organize group discussions. Free.
Wednesday, February 1, 6-9pm. Center for Architecture, 1218 Arch Street. This year's Edmund N. Bacon Prize will be presented to Janette Sadik-Khan, Commissioner of New York City's Department of Transportation. This year's competition challenged students to re-imagine Philadelphia's I-95 corridor. See what students from the University of Toronto, Georgia Tech, University of Notre Dame, and Temple University imagined. Tickets may be purchased online for $75, $50 for AIA/CFA members, or $25 for students.
Wednesday, February 1, 6-8pm. Guerin Rec Center, 1600 Jackson Street. The Bicycle Coalition and a Community Design Collaborative team are working together to figure out ways to make South Philadelphia streets safer place for pedestrians and cyclists. The designers will present design concepts for "bike priority streets." Free.
Thursday, February 2, 6:30pm. National Constitution Center, F.M. Kirby Auditorium, 525 Arch Street. How can policymakers create a real 21st century transportation strategy in an age of slim state and federal budgets and a climate of political gridlock? Come for a public conversation with Jack Basso (AASHTO), Joshua Schank (ENO Transportation Foundation), James Simpson (New Jersey Department of Transportation), David Thornburgh (Fels Institute), and Martin Wachs (RAND). "Practically Speaking" is a public conversation series in honor of the 75th anniversary of Penn's Fels Institute of Government. Tickets may be purchased online, and cost $10, $7 for members/students/teachers, free for 1787 members.