January 13: Bernie Sanders' property tax plan | LEED Gold for Goldtex | Abandoned PATCO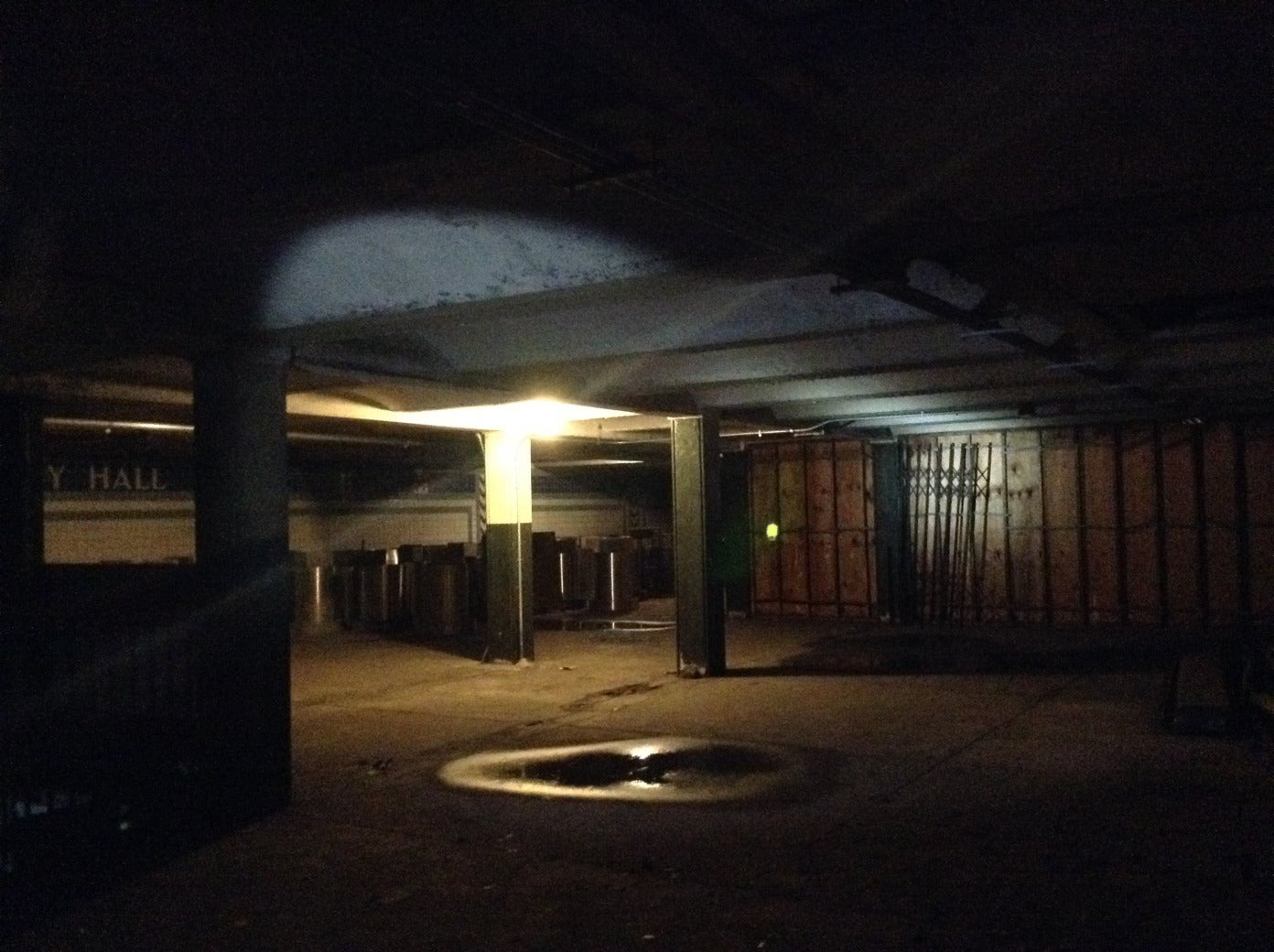 As of January 1, Philadelphia's building code began requiring all new residential construction to include in-sink garbage disposals, reports Laura Bliss. The reason? "More disposals directing pulverized food waste into the city's processing plant means more biogas that the city can rely on. The requirement will also cut back significantly on how much the city spends on lugging solid food waste from homes to landfills—roughly $3 million a year, according to city recycling director Phil Bresee."
Being a niche publication about Philadelphia's built environment, we tend to cover education issues only tangentially, but we do like writing about property taxes, so here's an interesting cross-over issue by way of the 2016 Presidential primary. Dylan Matthews at Vox says Bernie Sanders wants to move further in the direction of federalizing funding for public schools, and reducing our reliance on local property taxes. Richer school districts have more local resources to spend on schools, and they do spend more per pupil. Leveling up poorer districts' funding from the state or federal government, would make it more attractive for families to live in those districts—districts like the School District of Philadelphia. The disparity in per pupil funding between rich districts and poor districts is especially acute in Pennsylvania, which Matthews flags as "the worst offender," where "the poorest districts get a whopping 33.5 percent less per pupil." This proposal intersects with built environment policy in a few different ways, but the major one is that reducing one of the major disadvantages for families of living in Pennsylvania's urban places could create more demand for real estate in those places.
In other property tax news, Juliana Reyes reports former Chief Data Officer Mark Headd is out with an analysis of the controversial tax delinquency data set. Headd had struggled with Clarina Tolson at the Revenue Department to make the data set public, before ultimately quitting and moving back to Syracuse. The analysis found "that about 4 percent of the more than 20,000 properties that owed more than $1,000 in property taxes in 2014 had gotten permits from the city," though Revenue says this doesn't tell the whole story.
The Goldtex apartments received Philly's first LEED Gold certification for a residential high-rise, Jacob Adelman reports. "The design of the building, a former shoe factory, saves an estimated 15 million pounds of CO2 a year – the equivalent of the emissions from 1,200 motor vehicles – and runs entirely on wind-generated power, the company said.
Joseph Russell, a friend of PlanPhilly, got to tour some of PATCO's abandoned tunnels near Camden City Hall. Check out his photos on South Jerseyist.