Jan. 3: Septa safety | PHA could rehab Queen Lane | PAFA's new gallery | 2012's lost buildings and top real estate stories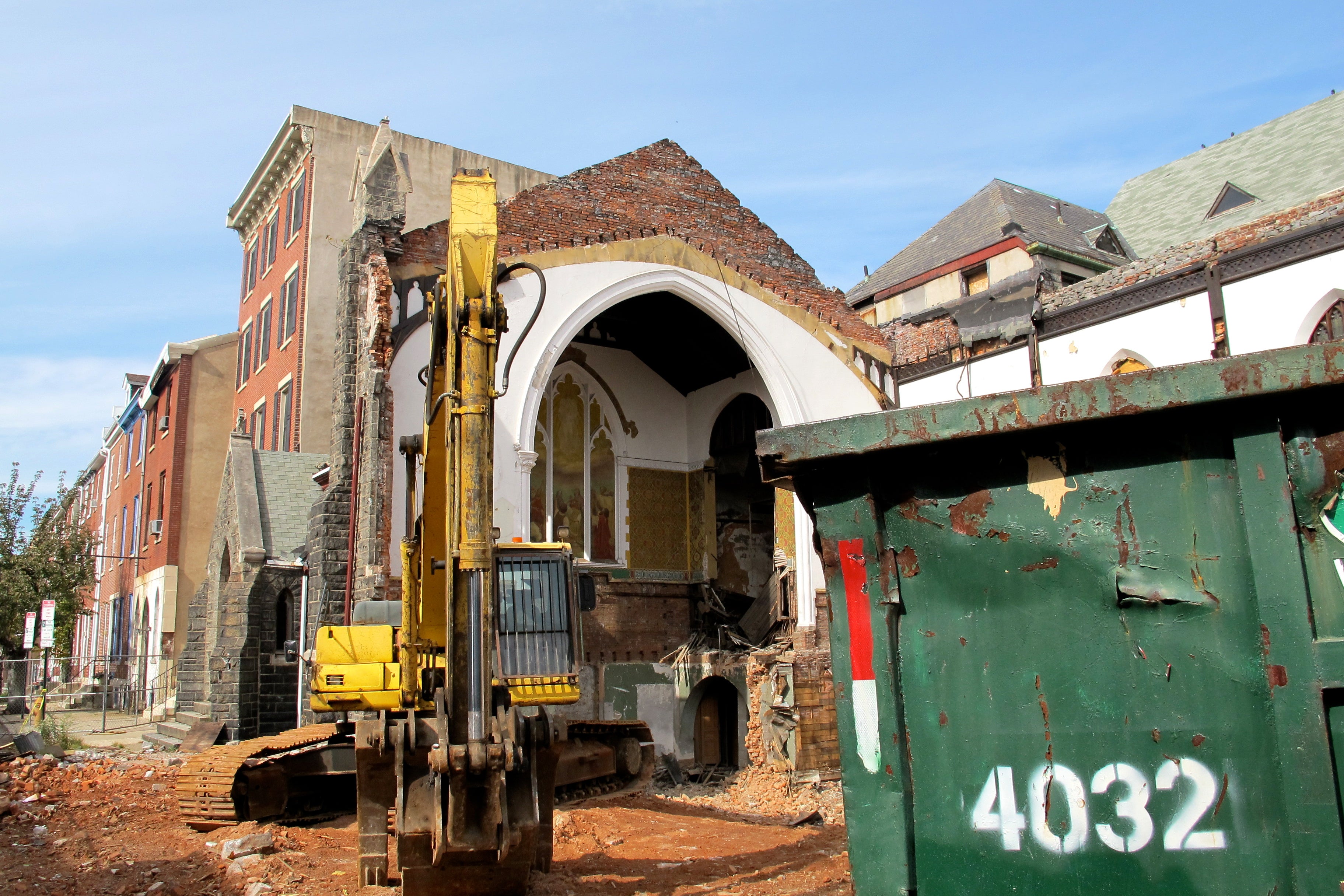 Good morning, Streeters. It's right chilly out there and it could be the coldest stretch of winter days we've had in years. You remember winter, right? Bundle up. Here's this morning's buzz:
PlanPhilly's Christine Fisher sat down with SEPTA Police Chief, Thomas Nestel III, to talk transit safety. Nestel became a SEPTA cop in 1982, and he recently came back to the force as chief a few months ago. Since returning, Nestel has helped SEPTA clean up the Somerset El station and had to deal with the shooting at 46th and Market. Looking forward, Nestel says he's working to deploy SEPTA police officers where they're most needed by analyzing patterns in crime and calls for service, and considering deputizing customer service agents when smart cards are implemented.
Will the Philadelphia Housing Authority abandon its plan to replace the Queen Lane Apartments tower in Germantown? Amy Z. Quinn reports for PlanPhilly/NewsWorks that PHA is actively considering rehabilitating the dated towers (which everyone previously agreed had to go) rather than trying to build low-rise housing units on the site of a former burial ground. An historical review and archaeological dig is still pending for the Potter's Field. PHA's Michael Johns told community members at a recent meeting that PHA would rather fix up the existing tower than continue the debate that swirls around the plan delaying the project and possibly risking its funding.
Pennsylvania Academy of the Fine Arts will turn curator office space in its historic Furness building into new gallery space for works on paper, NewsWorks reports. The curatorial offices have largely been relocated to PAFA's modern building next door. The new gallery will be windowless, unlike PAFA's naturally lit galleries, which will prevent the delicate works on paper from fading.
Hidden City Daily listed the lost buildings of 2012, and some of the broad trends that contributed to their demise: leaving too many inadequately sealed, lack of designation, and an enfeebled preservation infrastructure (politically, financially, strategically).
The Business Journal's Natalie Kostelni lists the top 10 real estate stories of 2012, including the Parking Authority's 50-year lease for office space in the Lit Brothers building, the sale of 1616 Walnut Street, and Drexel's $97.6 million mixed-use development on Chestnut Street.
The Buzz is Eyes on the Street's morning news digest. Have a tip? Send it along.