"Jackpot Internet Cafe" will offer high-end computers and software, as well as sweepstakes games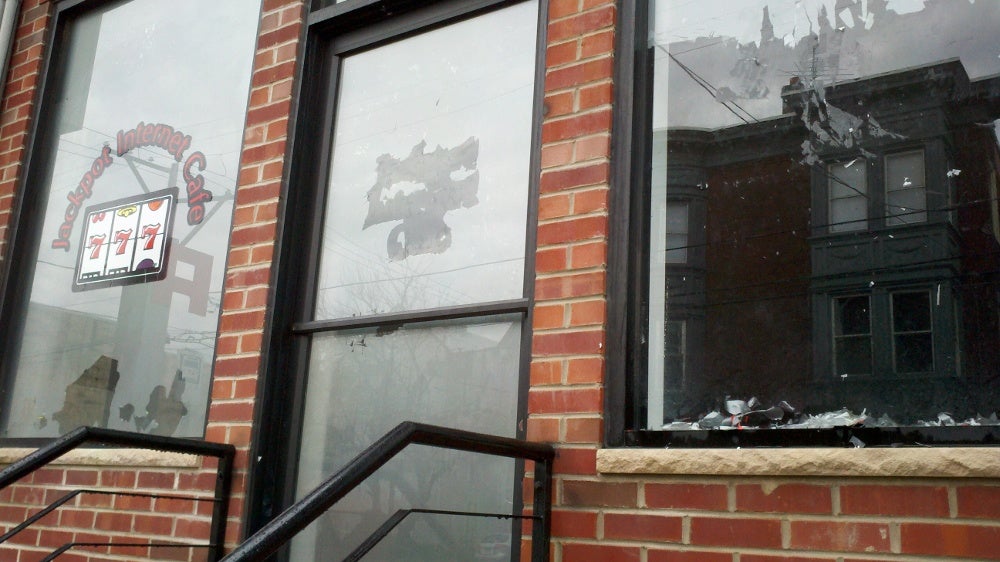 The proprietors of the yet-unopened Jackpot Internet Cafe at 1802 Frankford Ave. have told New Kensington Community Development Corporation that the business will offer games of chance, but also many other computer-based services.
They have also promised to limit store hours, limit patrons to those 21-and-over, and remove frosted window film from the windows, said Henry Pyatt, NKCDC's Commercial Corridor Manager.
"The fact he's willing to close at 7 p.m and keep out minors mitigates some of the possible downsides," Pyatt said. And removing the frosted window covering helps with NKCDC's "eyes on the street" goals.
But Pyatt still wishes another type of business were opening in the space.
"We still have a fair number of vulnerable people in our community – financially vulnerable," Pyatt said.
Such cafes have been popping up around the nation and state, including a couple in the Pittsburgh area. They do not violate current state law, but Rep. Randy Vulakovich, R-Allegheny and vice-chairman of the House Gaming Oversight Committee, introduced legislation in October that would make such businesses illegal. It passed the House, and has been in the Senate's Community Economic and Recreational Development Committee since, said Vulakovich spokeswoman Alyson Horne.
PlanPhilly stopped by the Jackpot late last week. No one was there. A broom or mop handle leaned against the window on the inside. A lot of the window film and decals had been scraped off, and laid in a pile on the sidewalk. PlanPhilly left a business card, with a note seeking an interview. An email sent to an address given for one of the partners – who Pyatt knows only as Ron – bounced back.
Pyatt says the proprietor described the business to him as a "high-end Internet cafe."
Patrons would get 9 free minutes on the computers every 24 hours. After that, they would spend $1 for each eight minutes.
The operation will offer top-notch computers, photo scanners, printers and lots of expensive software that the average person might have a keen, occasional use for, but would not pay to have at home, Pyatt said.
Patrons could also chose to play a sweepstakes game, he said. They would not pay to play the game, but pay for the time on the computer. The sweepstakes games "look like a slot machine or a poker game," Pyatt said.
Winners accrue points that can be traded in for prizes, like at an arcade, Pyatt said. But they can also be traded in for cash.
The good news, from Pyatt's perspective: Those who lose don't lose anything except the money they spent on computer time. That means that no patron could lose more than $1 every 8 minutes, he said.
The cafe is expected to generate two full time and two part-time jobs, and the owners want to serve free coffee and donuts, with health department permission, Pyatt said.
Horne, the Vulakovich spokeswoman, said the representative introduced the legislation because the internet cafe operators are "exploiting a loophole" in state gaming law. "He feels the proceeds and revenue generated by these games hinders the revenues generated by legal, regulated casino gaming," and that could hurt state tax relief efforts, Horne said.
See previous coverage here.