It's 'everyone's job:' Delaware offers more details on climate action plan
Environmental leaders offered more details on Delaware's climate action plan to make the state more resilient to anticipated changes.
Gov. John Carney unveiled Delaware's climate action plan in an announcement along the Delaware River in historic New Castle in early November.
"There's nothing more important than recognizing the threat that climate change poses to Delaware and are all of our responsibilities to address it," he said.
This month, state environmental leaders offered more details on the 112-page action plan and how it would be implemented during a pair of online forums.
"The plan encompasses every component of Delaware's economy, natural resources, and infrastructure," said Susan Love, Climate and Sustainability Section Administrator for the Department of Natural Resources and Environmental Control (DNREC).
"From transportation to wastewater to septic systems to air quality to industrial emissions and transportation to land use planning, it encompasses everything," she said. "One of the ways in which you'll hear us talk also about the plan is that climate change really is everybody's job."
The climate action plan specifically calls for a reduction in greenhouse gas emissions by 26% to 28%, compared to 2005 emission levels. It also orders an increased hardening of state facilities and functions to respond to the impacts of climate change.
The plan does not call for any of that action to be accomplished by legislation.
"The legislative process is complicated and tricky and lengthy," Love said. "DNREC does not currently have any legislative proposals that I am aware of."
Because transportation is the biggest in-state source of greenhouse gas emissions, the plan aims to increase electric vehicle sales in the state to 17,000 per year by 2030. The state will also expand electric vehicle charging stations, along with reducing emissions from vehicles owned by the state.
The plan doesn't force environmental mandates for Delaware's 57 local cities and towns, but offers local government leaders help to accomplish the plan's goals in their area.
"We know you need support so that you can make decisions that are best for your community and help to kind of support and build resilience to climate change," said Maggie Pletta, a planner at DNREC. "There's not anything in the plan that says, 'Hey, at the state level, we're mandating and changing this.'"
Part of that support will come in the form of improved communications.
"Outreach and education can empower individuals to engage in free decisions and proactively prepare for climate change, and the more individuals get involved in climate action, the healthier, diverse communities and economy become," she said.
As the plan was developed over the past year, state agencies have been re-evaluating their facilities to see what might be at risk to climate change in the coming decades, and what can be done to reduce that risk.
"Specifically, looking at permitting along the coast to ensure that we're not building state facilities and structures in vulnerable areas," Pletta said.
DNREC Secretary Shawn Garvin said Delaware must act because of the unique threat rising seas poses to the state.
"The consequences of climate change are being felt around the globe and as the lowest lying state in the nation, Delaware is not immune," he said. "Increased temperatures, rising sea levels, and more frequent and intense storms and flooding are having an impact across the first day. And if we fail to act, these impacts will get worse in the years ahead."
The report points to the one foot of sea level rise already recorded at a tidal gauge in Lewes since 1900. By 2050, the state expects a rise of 9 to 23 inches and up to 5 feet by 2100. Such a rise would cause permanent inundation of Delaware's coastal lands.
Average temperatures have increased by two degrees since 1895. The state expects the number of days where temperature reaches above 95 degrees to double from the current average of five days a year.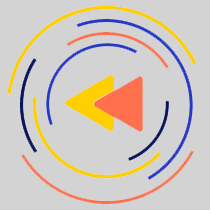 Saturdays just got more interesting.
WHYY is your source for fact-based, in-depth journalism and information. As a nonprofit organization, we rely on financial support from readers like you. Please give today.