Delaware lawmakers push 'Bill of Rights' for individuals experiencing homelessness
Since 1990, December 21 has come to be known as National Homeless Persons' Memorial Day. The first day of winter and longest night of the year offers the chance for people to reflect on those who've died while living without stable housing.
The Delaware Housing alliance is hosting a ceremony outside Legislative Hall in Dover at 5 p.m. Tuesday to honor those who 'died of homelessness' in the First State. Lawmakers inside Legislative Hall could approve a 'Bill of Rights' for Individuals Experiencing Homelessness when they reconvene next month.
Sen. Marie Pinkney is one of the bill's sponsors. She says while the bill doesn't create any additional rights that all Delawareans don't already have, it clarifies that those experiencing homelessness are still granted all the same rights as any other resident.
"These are rights and responsibilities and avenues of respect that all Delawareans have access to, but because of a person's experience of homelessness, these rights often get infringed upon," she said.
"One of the most important and impactful parts of the bill that is new, though, is that we're providing an avenue and a space for people who are experiencing homelessness to grieve these issues when their rights are infringed upon," Pinkney said.
HB 235 would empower the Attorney General's Office to start civil proceedings against anyone found discriminating against someone experiencing homelessness.
The bill also allows those experiencing homelessness to go to the Human Rights Commission and file a complaint when their rights are infringed upon.
"We're providing a bite to our bark, basically," Pinkney said. "We're making sure that people have an office and a place to go that is willing to fight for them, that's willing to fight for the rights that they already have and that are already theirs, but are so often infringed upon because of, again, their housing status."
Dr. DeBorah Gilbert White knows the difficulties experienced by those who don't have a home. Ten years ago, she found herself on the streets after being evicted.
She described her experience earlier this month in an online forum sponsored by the Delaware Housing Alliance.
"What brings us to homelessness is traumatic. What we experience during homelessness is traumatic, and coming to the experience of homelessness can set us up for triggers that can impact our wellbeing when we face discrimination while seeking services, housing, or employment."
Gilbert White now leads HerStory Ensemble, a community-based advocacy, artistic, economic development, and empowerment group made up of women who share the experience with homelessness.
She's also written a book about her experience and advocacy work called "Beyond Charity: A Sojourner's Reflections on Homelessness, Advocacy, Empowerment and Hope."
She says eviction is the doorway to homelessness for many people, and offering legal help to keep them from being evicted can go a long way to preventing homelessness.
"Having a bill of rights is a simple ask that makes a great difference in how people who identify as homeless are perceived, engaged, and protected," she said. "This legislation will serve to lessen the trauma connected to the experience of homelessness and can lessen its duration when people are able to obtain housing, employment, or the services needed."
In her day job as a social worker at ChristianaCare, Sen. Pinkney has also seen first-hand the struggle people experiencing homelessness must endure.
"We've had patients who are not able to be discharged from the hospital because they don't have a safe place to go where they're always going to be cared for," she said. "This is an area that used to be affordable for people, but now we're developing so much that people aren't able to afford stable housing."
The bill was introduced in early June, just a few weeks before lawmakers ended this year's legislative session on June 30. It's currently awaiting action in the House Judiciary Committee.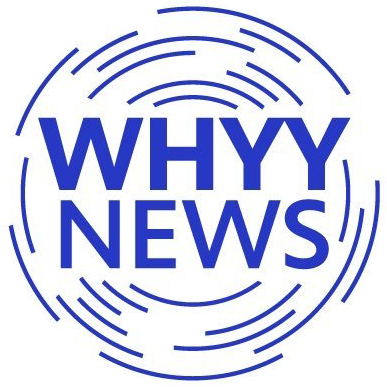 Get daily updates from WHYY News!