North Philly transit hub, shopping district slated for multimillion-dollar overhaul
Crews are expected to start this week on improving the intersection of Broad Street, Germantown Avenue, and Erie Avenue.
A major intersection in North Philadelphia is getting a makeover thanks to a mix of city and state dollars.
By the end of next year, the crossroads of Broad Street, Germantown Avenue, and Erie Avenue — a busy transit hub and shopping district — will be home to new green spaces, new bus lanes and shelters, as well as bike lanes and street trees, among other improvements.
Construction is expected to start next week. Officials hope the $7.3 million overhaul will make the area more enjoyable for residents and businesses.
"They will make the physical environment safer. They will make traffic of all kinds smoother. And they will make it greener, and a more enjoyable place to spend some time, all while honoring the histories here," said Anne Fadullon, outgoing director for the Department of Planning and Development, during a groundbreaking ceremony on Thursday.
Under the community-driven plan, the median on North Broad Street will be extended to make it safer for pedestrians to cross, particularly where Germantown Avenue bleeds into the artery.
Erie Avenue will be rebuilt, with wider sidewalks, shorter crosswalks, and new ADA ramps. The old trolley tracks will also be removed, and a portion of the street will be repaved.
The changes will make it possible to enlarge a pair of existing pedestrian triangles and transform them into public plazas. The Erie triangle is expected to increase in size by 60% and the Butler triangle is expected to increase by 40%. The upgrades include new trees, benches, and lighting.
The Erie triangle will also see the addition of a new elevator to transport people to the Broad Street Line below.
Block captain Chinita Bradshaw lives a short walk from the intersection. She said neighbors have lamented the lack of community spaces, and the danger the area poses to people every day.
"We've seen people get hit. We know people who have been in car accidents around here," Bradshaw said after Thursday's event. "If you don't know how to cross Erie Avenue where it runs into Broad, you're in trouble."
Approximately 20,000 transit riders pass through the intersection daily on SEPTA buses or the Broad Street Line. Another 55,000 people travel by car each day, along with 12,000 pedestrians.
Launched in 2017, the multipronged project is part of Vision Zero Philadelphia, a strategy that seeks to eliminate all traffic deaths and severe injuries by 2030.
Broad, Germantown, and Erie are part of the 12% of Philadelphia streets where 80% of all traffic deaths and severe injuries occur. What's collectively known as the city's High-Injury Network.
Between 2014 and 2018, two people were killed and five were seriously injured in and around the intersection, according to city data.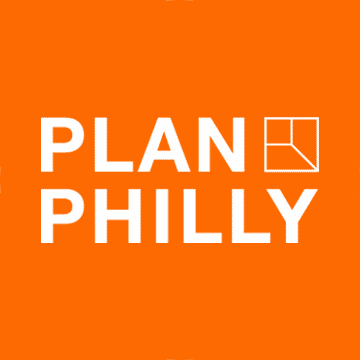 WHYY is your source for fact-based, in-depth journalism and information. As a nonprofit organization, we rely on financial support from readers like you. Please give today.