In Pennsylvania blitz, Trump says 'red wave' is forming during stop in Bucks County
The president started Saturday crisscrossing Pennsylvania in Bucks County where he lost narrowly four years ago. He says again, he'll prove the media and pollsters wrong.
Listen
1:48
Ask us: What do you want to know about voting and the 2020 election?
Both presidential candidates are choosing Pennsylvania for their final, pre-election campaign push. And on Saturday, Donald Trump started off a four-event day in an area where he needs to do well: the Philadelphia suburbs.
In a speech at a Bucks County farm where George Washington had his revolutionary headquarters before crossing the Delaware River, Trump tried to sell Pennsylvanians on his vision of a Joe Biden presidency.
"If Biden wins there will be no fracking, no oil, no natural gas, no jobs and no future," he said.
Biden has said he does want to transition to renewable energy, but wants to stop more fracking on federal land.
Trump also reminded voters, as he has repeatedly for four years, that his first victory was an upset that surprised many political prognosticators.
"A great red wave is forming," he said. "As sure as we're here together, that wave is forming and they see it, they see it on all sides, and there's not a thing they can do about it."
Trump narrowly lost Bucks County four years ago — his tightest margin in any of Philadelphia's collar counties, which all went for Hillary Clinton.
The area has been getting steadily bluer for years, and the president's margins were worse than previous GOP presidential candidates. Trump did better than many pundits had expected, though, and nationwide, won suburban voters overall.
White, suburban women were a particular, unexpected strength. But in the last four years, Trump's popularity in that group has suffered.
Chris Borick, a pollster with Muhlenberg College, said Trump's Saturday blitz speaks to different campaign goals he needs to hit. Along with Bucks and the suburbs, the president visited Reading, in Berks County, where he did well in 2016, and Lycoming and Butler Counties, where he did even better.
"I think it says everything you need to know about this campaign," Borick said. "I believe the number of visits…demonstrates that he thinks he needs to still find some votes, and he's going to areas that have been rich in Republican votes in the past that he did fairly well or very well in last time."
Outside the Bucks rally, voters — used to constant campaign attention on Pennsylvania — knew those dynamics well.
Clarice Schillinger, of Horsham, was with a group of Trump supporters clustered along the side of a road outside the event, which had a limited capacity. She was there with her mother and daughter, and they were giving out "suburban women for Trump" T-shirts.
"[I'm] voting for Trump mainly to open our economy, open our schools, and learn to live with the virus instead of fearing and staying in our basements away from the virus," she said, adding that she wants to show that "suburban women, suburban moms…are for Trump."
Christy Schwayer and her mom, Peggy Venticinque, from nearby Warrington and Jamison, respectively, say they feel similarly.
One of Trump's refrains this election, directed at suburban women like them, has been about his pledge to keep affordable housing out of certain neighborhoods. Biden wants to resuscitate a Barack Obama plan giving municipalities incentives to correct longstanding patterns of racial segregation; Trump has rolled it back with considerable fanfare.
"Suburban women, will you please like me?" he asked at an October rally in Johnstown. "I saved your damn neighborhood, OK?"
"It would be high rise…there's too much crime around it," Venticinque said of potential affordable housing. Her daughter added, "The area where we live, there's a lot of open space…to build a lot of housing in such a small area, I know that people, whether it's low-income or not, won't want it."
Even though the Philadelphia suburbs have been slowly turning from red to blue for years, that change accelerated after Trump took office. Democrats nearly swept southeast Pennsylvania in the 2018 midterms.
Just as the formerly blue, heavily union counties that broke for Trump in 2016 are full of onetime faithful Democrats who now have Trump signs in their yards, the southeast has a good number of voters in an opposite political transition.
Dave, a bespectacled, middle-aged man who lives down the street from Saturday's Bucks County rally, is one of those voters.
He stopped by the roadside group of Trump supporters to see what was going on, and didn't want to give his last name, worried it might start arguments with his Trump-supporting neighbors.
He said after years of Republicanism, he supported Obama, and didn't like Trump four years ago. But this year, he has a very specific reason to vote against the president.
"I'm a physician, and I've been on the front lines. I take care of people who have died of COVID," he said. "The whole pandemic response has been just egregious."
There have been notably few undecided voters this election, and that matters because it means Trump and Biden won't necessarily have much room to win over voters who are on the fence.
It doesn't mean those voters don't exist, though.
About 20 minutes away from the site of Trump's Bucks County speech, just into Montgomery County, Pat O'Leary was waiting in line to buy a dozen cookies at Lochel's Bakery in downtown Hatboro.
These cookies are much more political than most baked goods. For the past four election cycles, Lochel's has been selling cookies bearing both presidential candidates' names. They keep track of how many of each get purchased, and release the winners ahead of the election.
Their track record is good — Obama won the cookie poll in 2008 and 2012, and Trump won in 2016. This year, the president is ahead by a whopping 26,000 to 4,500 cookies — helped by his son Eric, who recently visited and has been publicizing the poll.
Thank you Pennsylvania! We love you! 🇺🇸🇺🇸🇺🇸 pic.twitter.com/qwoqpmt2JI

— Eric Trump (@EricTrump) October 30, 2020
Unlike many of the people in line Saturday, O'Leary was about to split her cookie ticket to reflect her divided household back in Southampton, Bucks County — eight cookies for the Biden supporters, four for the Trump supporters.
She's a registered and enthusiastic Republican, but she gave Biden the edge because that's the way she's leaning right now — she thinks Biden is a decent candidate, and she thinks Trump is too divisive.
But in 2016, she decided to vote for Trump at the last minute. This year, it could happen again.
"He delivered on some issues…the economy was booming, we have to admit that," she said. "But with the coronavirus he might have dropped the ball. And that's a big deal. We've got a big problem now."
Right now, more traditional polls are showing that Trump is still lagging his 2016 numbers among suburban voters like O'Leary. But overall, Pennsylvania polls have tightened slightly — Biden now leads Trump by just about five points in polling averages.
Borick notes that's closer than other key states, such as Michigan and Wisconsin. And it explains why Trump is in the commonwealth.
"He's not visiting Michigan four times in a day here, or Wisconsin four times in a day," he said. "He's visiting Pennsylvania on the last weekend, and that says all you really need to know about its importance."
Biden is also taking Pennsylvania's slightly tighter polls seriously. He'll be in Philadelphia on Sunday.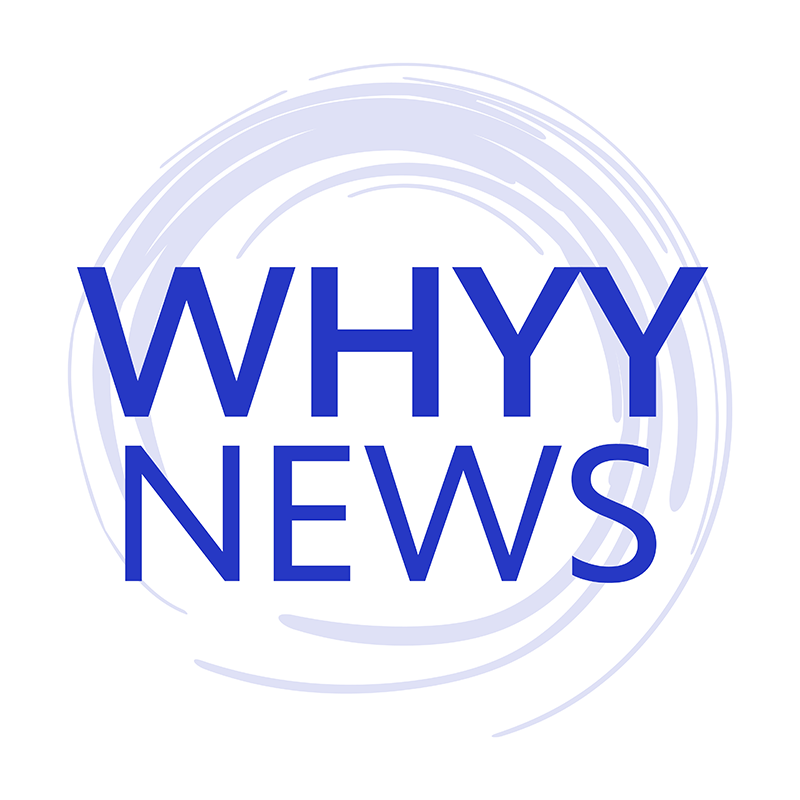 Get daily updates from WHYY News!
WHYY is your source for fact-based, in-depth journalism and information. As a nonprofit organization, we rely on financial support from readers like you. Please give today.