"If You Build It" tells a story about community design, learning by doing and youth engagement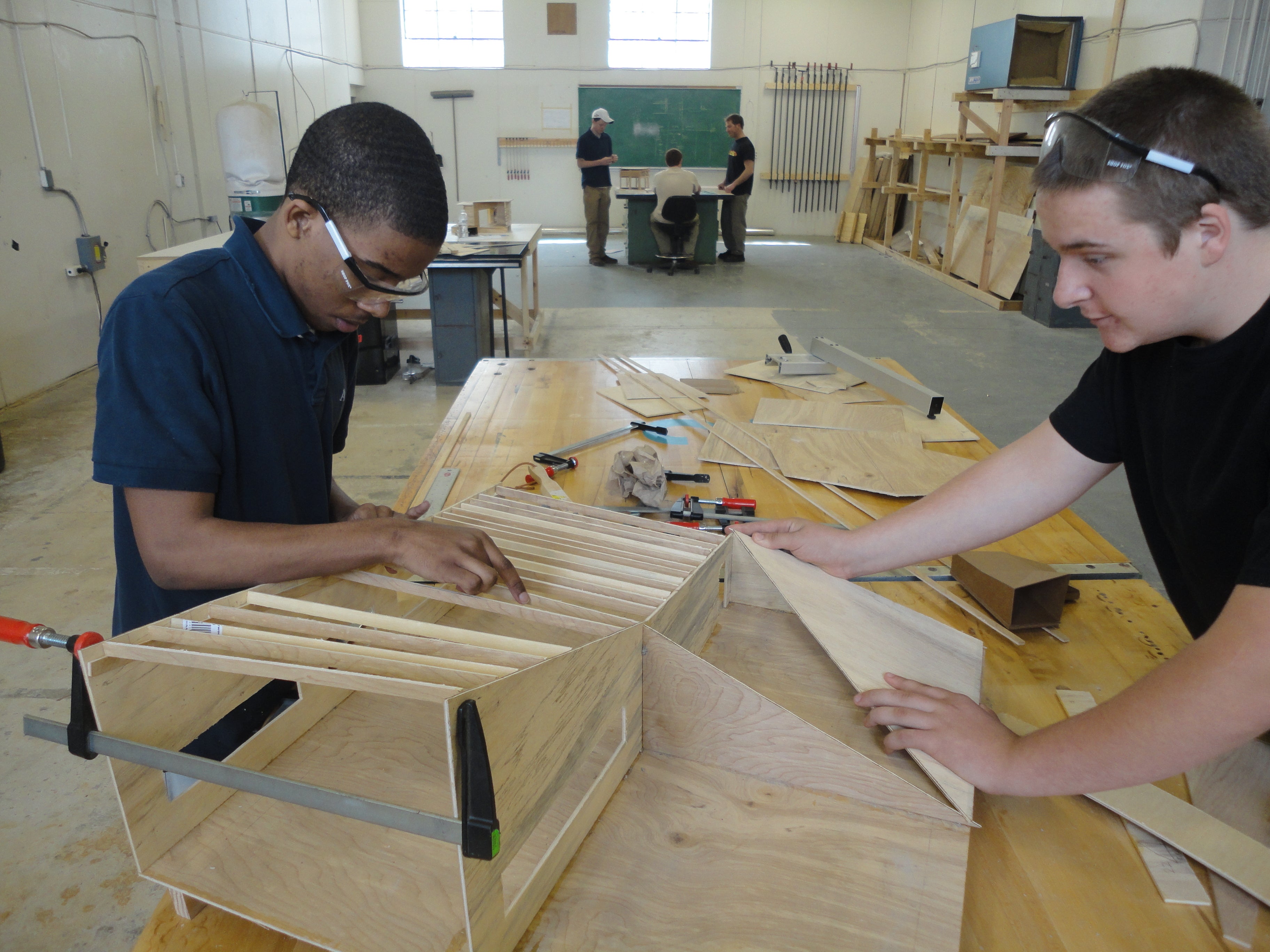 "If You Build It" tells an engaging story that touches on community design, learning by doing and youth engagement through creative, meaningful work. The documentary, will be shown Sunday April 13, 1 pm, at International House, 3701 Chestnut St. (details: http://ihousephilly.org/calendar/the-intersection-of-film-music-if-you-build-it)
The web site for the film, which includes a trailer is: http://www.ifyoubuilditmovie.com/. There is a brief description of the film below in this e-mail, and attached the press packet for the film which provides additional context about the production. One of the film's producers, Christine O'Donnell will be attending.
IF YOU BUILD IT – brief synopsis:
From the director of WORDPLAY and I.O.U.S.A. comes a captivating look at a radically innovative approach to education. IF YOU BUILD IT follows designer-activists Emily Pilloton and Matthew Miller to rural Bertie County, the poorest in North Carolina, where they work with local high school students to help transform both their community and their lives. Living on credit and grant money and fighting a change-resistant school board, Pilloton and Miller lead their students through a year-long, full-scale design and build project that does much more than just teach basic construction skills: it shows ten teenagers the power of design-thinking to re-invent not just their town but their own sense of what's possible. Directed by Patrick Creadon and produced by Christine O'Malley and Neal Baer, IF YOU BUILD IT offers a compelling and hopeful vision for a new kind of classroom in which students learn the tools to design their own futures. – See more at: http://www.ifyoubuilditmovie.com/about/synopsis.html#sthash.kskYsIg1.dpuf
WHYY is your source for fact-based, in-depth journalism and information. As a nonprofit organization, we rely on financial support from readers like you. Please give today.