I grew up in West Philly churches. Please stop tearing down my landmarks
West Philly's 140-year-old Our Lady of the Blessed Sacrament is set to be demolished, erasing local Black history and memory, writes resident Kyle Hiller.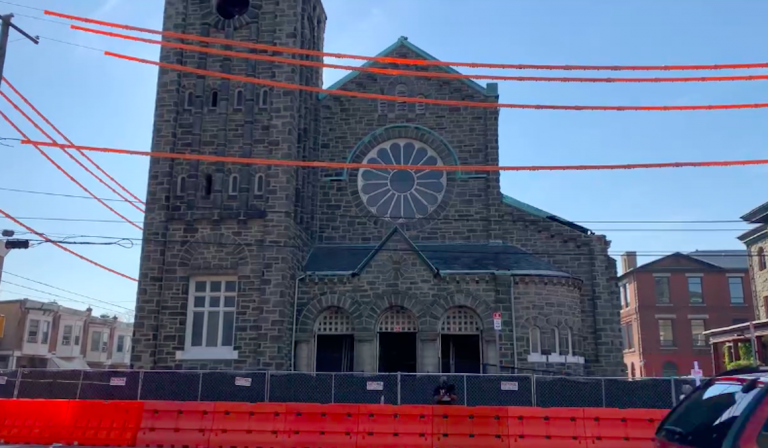 Most Philadelphia stories involve great buildings — mine are the soaring, stone church buildings where I went to school as a child in West Philadelphia. The relationships I built within Transfiguration of Our Lord School on 55th and Cedar Avenue remain a part of my life and my experience of the city I still call home. After I graduated in 2000, the school merged with St. Carthage and left Transfiguration's campus vacant with beautiful, empty buildings. Those vacant buildings were soon abandoned, broken into, and boarded up, and no hope came for them until years later.
To this day, I catch redolent traces of the church smell. The dance of fire on the wicks of tea candles takes me back to special masses and events there. Marble panels and floors today make me nostalgic for the stairs I climbed and the hallways I walked once upon a time. I haven't been inside the school since the transition, and I certainly haven't seen it as what it is now: Boys' Latin of Philadelphia, a charter school founded in 2007. One of several campuses in the city operated by Boys' Latin, the school is just a short walk from a church at 63rd and Callowhill streets where the school sees its next expansion.  But as is often the case with development, the school's amenity comes with a tradeoff.
The school plans to demolish a 140-year-old church — Our Lady of the Blessed Sacrament — to make way for the new gym. Like the majestic stone church where I went to school, the Romanesque Revival building at 339 North 63rd Street serves as a marker of place with a distinct legacy in the community. In 2019, preservationist Celeste Morello nominated the building as a historical landmark to be added to the Philadelphia Register of Historic Places, a designation that would make it difficult for the owners to demolish it or make significant changes to its exterior. Boys' Latin, which bought the campus in 2015, opposed the designation.
In a letter sent to the city opposing the nomination, Archbishop Charles Chaput wrote that the "building does not have any particular architectural, historical, or artistic significance." More importantly, he argued, "the financial burden of repairing and maintaining [the church] would cause staffing and important programs, such as outreach to the poor and educational efforts, to suffer due to lack of funds."
The Archdiocese of Philadelphia had already removed relics, religious items, stained glass windows, and furnishings from the building in order to prepare it for sale. The letter goes further, explaining that there are other elements that have been removed, changed, or renovated — enough so that the "church building that stands today is materially different than the structure designed and built 132 years ago."
A quick search of the city's Department of Licenses and Inspections records reveals that there was no structural damage, outside of open junction boxes and egress issues in August 2020.
A pattern of erasure
In a Facebook thread shared by the Historic Architecture in West Philadelphia group on April 29, 2021, many residents or people with prior relationships with the Blessed Sacrament church expressed their resentment of Boys' Latin's decision to demolish the community anchor.
Many cited important life events happening at the church, like baptisms, community events, or immigrant families attending the church's services. Designating it as a historic site makes sense at first glance: why not preserve those memories and experiences? Why not reinvent the space to cater to those who still have a relationship with the church as it used to be? Those memories are important, no doubt. But are they useful?  The answer to that, too, is yes.
During high school, I'd volunteer to help out with after-school activities at Transfiguration after it became St. Cyprian. It was the cool thing to do — I'd volunteer along with friends who were also Transfiguration alumni. Some of the activities took place in the school itself, its daycare facilities, or even the church. It was a way to give back to the teachers and be an older brother to students. I don't know if that left any impact, but that's not the point — the space existed, people were there, the opportunity for change and connection was there, and we did what we could to help make the neighborhood a better place. When spaces are erased, especially without having reached out to the affected neighbors, it disrupts an already vulnerable community and sends conflicting messages.
West Philadelphia resident Chris Daniels has been spearheading the movement to stop the demolition. A teacher at St. Francis Cabrini, a Catholic school just a few minutes away from Blessed Sacrament, Daniels and his family were members of the church's parish. "The majority of that neighborhood did not know about the demolition until the fence went up [in early July]," he said. City rules dictate that a public notice to inform a neighborhood of permits to alter or demolish a site should be visible on a building within five days of being issued. Daniels said the notice Boys' Latin posted only stayed on for a week when it should have been left for at least 21 days.
Our Lady of the Blessed Sacrament will be the second historic church that Boys' Latin has demolished without reaching out to the community first. What's left of the Transfiguration church and some of the other buildings is a grassy, gated field. The church was never restored. That part of the community's history is gone. With the demolition of the Blessed Sacrament looming, it's alarming that history — especially Black history — can be so easily erased with nothing left to commemorate it. A grass field is not a fair trade-off here.
This kind of erasure is nothing new, but it's still exhausting, frightening, and devastating.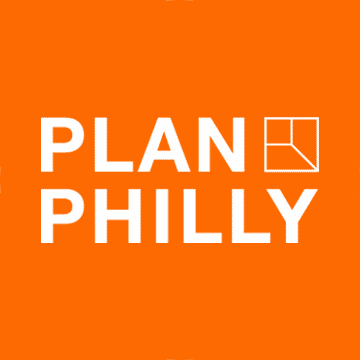 WHYY is your source for fact-based, in-depth journalism and information. As a nonprofit organization, we rely on financial support from readers like you. Please give today.