How many Philadelphia homes can $8.8 million fix?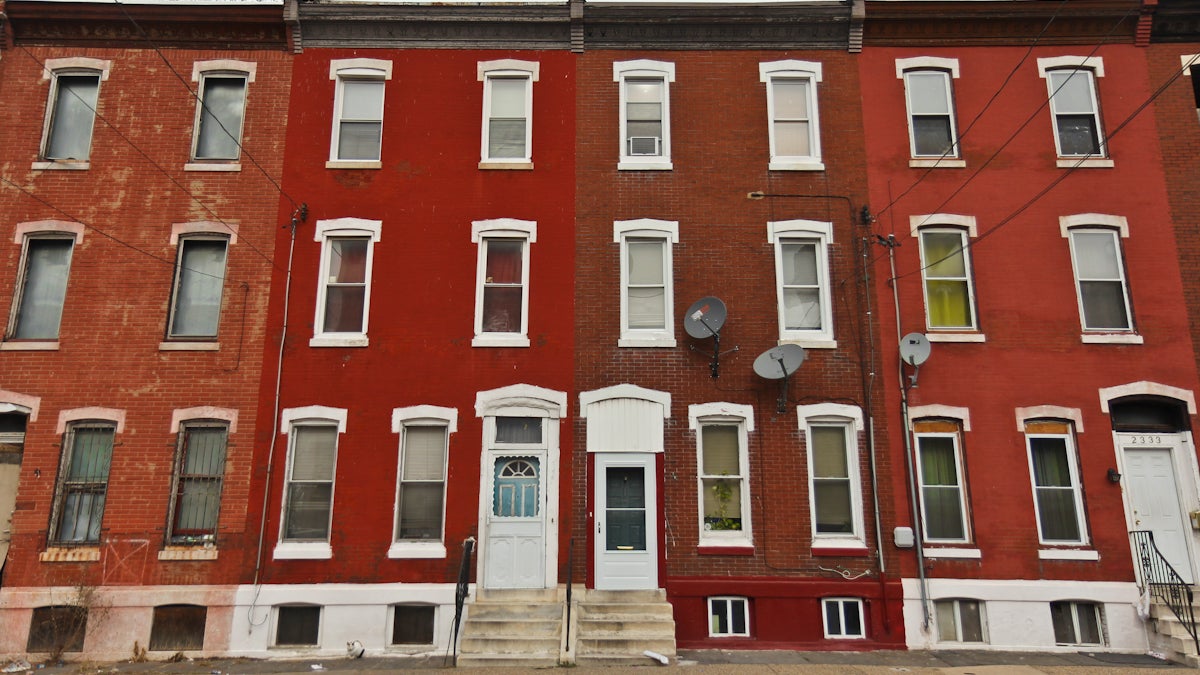 Fresh on the heels of an investigation that found steep disparities in local mortgage lending between white borrowers and borrowers of color, the Urban Affairs Coalition has published a report touting the impact of a 14-year public-private partnership created as a response to predatory lending practices. Operated by the nonprofit with funding from the city, the Mini-PHIL and PHIL-Plus Home Improvement Program, which UAC phased out in September, delivered a total of $8.8 million in home repair loans to 486 Philadelphia households with credit scores below 680, according to a report released on Tuesday. Over 75 percent of the loans went to Hispanics and African Americans, UAC reported. The nonprofit described the program as a win for taxpayers and Philadelphia neighborhoods as a whole. "For every one dollar the City of Philadelphia invested in this program, UAC leveraged over ten dollars from private sector lenders to return back to our communities," the report said. UAC's Jojy Varghese told PlanPhilly that the program is a crucial alternative lending option for low-income residents and a connection to mainstream lenders. In a continued effort to address the needs of low-income residents with aging homes, the city recently dedicated $40 million to a new Housing Preservation Loan Program housed under the Philadelphia Redevelopment Authority.
Many Kensington-area residents aren't sold on a potential safe-injection site in their neighborhood,
WHYY News'
Joel Wolfram reports. Residents and local civic groups tell Wolfram that a "long list of grievances" about conditions in the neighborhood—used syringes on the streets, fighting in the middle of the night, "children having to see people injecting drugs and exposing themselves in public—remains unsolved. While neighbors generally agree that a safe-injection site could save lives and eventually help to turn the neighborhood around, they want a plan that includes their concerns. Neighbors "don't have a lot of confidence that the city's going to take those needs seriously and do things to address them," Somerset resident Amanda Fury, a member of Somerset Neighbors for Better Living told Wolfram. Prior attempts to address the crisis, programs such as needle exchanges, "came at a cost to local residents," said Harrowgate Civic Association member Shannon Farrell.
A few months ago, a traveler trying to spot his Uber amidst the airport shuttles and family minivans at LAX wished aloud for "something like an Uber bus." Well, weary traveler, if you ever come to Philly, you can have that experience. Uber announced that it will expand its extra-cheap Express Pool service to Philadelphia starting Thursday, Jim Saksa reports. The new bus-like service will cost half the price of Uber Pool and up to 75 percent cheaper than Uber Pool's fancy cousin Uber X. These prices will come dangerously close to the $2.50 for a single SEPTA ride, heating up an already bruising competition for daily riders.
But the rideshare news doesn't end there. Philadelphia Parking Authority czar Scott Petri announced Tuesday that the authority wants to levy a fifty cent surcharge on every Uber, Lyft, or taxi ride, the Philadelphia Inquirer reports. Petri says the proposed fee could raise up to $13.5 million a year: nearly $10 million more than what it collects on rides now under the existing 1.4 percent tax assessment. About two-thirds would go to the School District and the rest to "alleviate the burden on PPA regulators." A Lyft statement says the company was looking forward to "the continued implementation of the current law" and School District officials were hesitant to react to the plan as they "are still getting an understanding of the proposal." Petri predicted the new fee would be "passed to riders and uniformly assessed on cabs and ride-sharing apps."
Meanwhile, University City District, the Science Center, and Drexel University have won a $5 million grant to expand their job training and job placement programs for unemployed West Philadelphia residents, West Philly Local reports. The grant dollars will go to support the West Philadelphia Skills Initiative and build new training programs with the Science Center and Drexel, connecting 600 previously unemployed residents to careers over three years and helping 200 adults and youth attain credentials, certifications, and exposure to the STEM industry. Drexel will also be enhancing its adult education programming and credentialing.
That grant comes as Drexel and another partner, Brandywine Realty Trust, make the New York Times real estate section with a profile of their $3.5 billion plan to turn 14 acres of West Philly into a glassy "innovation district" of life-science and tech company offices, laboratories, apartments, shops and "even redwood trees." As PlanPhilly's Jim Saksa reported in 2016 when Drexel and Brandywine announced their ambitious vision, Drexel President John Fry has promised that the new development's benefits will reach the Philadelphians who already live in the area and kept it humming for decades through the city's difficult periods.