'How many lives?': Survivors want to know why Philly won't declare gun violence emergency
City Councilmember Jamie Gauthier wants to see federal and local officials attack Philadelphia's escalating gun violence crisis with more transparency, resources, and urgency — and she isn't backing down.
During a City Council hearing Thursday, the West Philadelphia council representative called on Congress to implement a promise made by President Joe Biden to combat gun violence in U.S. cities and reiterated the push she's made since September for the city to declare a citywide emergency. 
In 2020, Philadelphia ranked second in the nation after Chicago for the highest number of homicides, and in the six weeks since the new year began, 63 people have been murdered — a 50% increase compared to this time last year. 
"Philadelphians know what an emergency is," Gauthier said at City Council. "Gun violence is an emergency, people dying on our street every day is an emergency."
According to the resolution she introduced in September, the declaration would direct the city to implement a comprehensive response to gun violence, elevate the city's response to the same level as its response to the pandemic, and provide weekly public briefings of the efforts. 
There is precedent for such an action. In 2018, Kenney declared an emergency response to the opioid crisis, enabling more city resources and money to flow toward that deadly epidemic. 
The gun violence resolution passed Council with 14 of the 17 members voting for it in September. Germantown activist Jamal Johnson has been on a hunger strike demanding action on the resolution since Jan. 18, Martin Luther King Day. More than 12,000 people have signed a petition calling for the same.
Yet the Kenney administration has resisted these public calls and pointed to the 2019 comprehensive plan that's being updated as its strategy for quelling gun violence.
After seven people were fatally shot in the city within 24 hours this week, the highest single-day total since Oct. 5, 2020, Kenney spokesperson Dave Kinchen again defended the city's position.
"While we are steadfast in our efforts to reduce gun violence in our city, it is vital people understand what they are talking about when calling for a State of Emergency regarding our gun violence epidemic," Kinchen said Tuesday. "That can mean curfews, and might result in what many call 'over-policing' — something our Administration is firmly against given our reckoning with decades-old systemic racism."
Gauthier pointed out Thursday that nowhere in her resolution does it say she wants a state of emergency defined along those terms.
That, however, didn't sway the Kenney administration.
"Our previous statement still stands," a mayoral spokesperson said Thursday. The administration noted that officials "are in discussions about how to make regular updates on gun violence more accessible to the public, but we have not made a decision just yet."
A 'ridiculous' debate
John Solomon, a leader of the anti-violence coalition, Endangered Kind, finds the ongoing discussion of the emergency declaration frustrating.
Solomon has had a front-seat view of this issue for more than a decade. At 28 years old, he's been shot and served time in prison for shooting someone.
"I'm not an individual who gets the luxury of getting paid thousands of dollars to talk about this," he said. "I'm actually out here, talking to mothers who lost their kids and some of the guys involved in the issue."
The problem in his eyes is that people in power don't care enough.
"The fact that we need to have a debate to call this a citywide emergency is ridiculous to me," he said.
Solomon wants something to be done but he's not optimistic. He appreciates what City Council is doing but ultimately, he's been let down before.
"They speak on the issue but when it's time to give resources and funding, it's just not hitting our communities," he said. "It's hard for someone to understand something that they don't come from."
When Solomon says "communities," he's specifically talking about young Black men. His nonprofit takes the approach of changing the narrative around gun violence. Solomon has lived that life and his advocacy is sharing that perspective.
Juwan Bennett, a Ph.D. candidate in criminology at Temple University, lost his childhood best friend to gun violence. His friend, Tyree Parks, accepted his college acceptance letter the same day he was murdered.
"As an African American male growing up in South Philly, this has been an issue we've been dealing with for so long," he said. "How many lives is it going to take for us to address it?"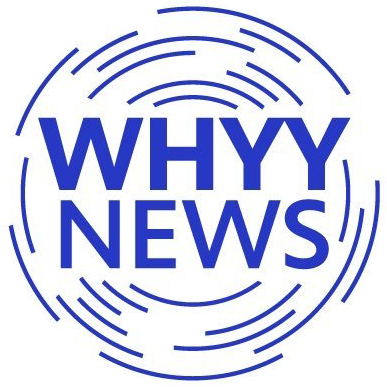 Get daily updates from WHYY News!