'How am I going to drop off my kids?': Parents, stakeholders fret at proposed Camden school closures
Division is growing among parents and others as a proposed plan to close several Camden public schools appears to inch closer to reality.
For Camden Education Association President Keith Benson, the proposed closure of several Camden public schools this year is a stinging betrayal.
Benson said that last spring, he, Camden School Superintendent Katrina McCombs and then-N.J. Education Commissioner Lamont Repollet had agreed on a 21-page plan to grow the city's public schools and stave off closures because the new Camden High complex opening this fall would serve students from several schools that would then become vacant.
Repollet – who activists credit with helping to save Veterans Memorial Family School when it was threatened with closure in 2019 – left his position last year. Soon after, McCombs made clear her intentions to close up to three public schools, and convert a fourth into a junior high due to a dire lack of funds, she said.
"Seven months later, she's going back on everything she said she was going to do," Benson said. "It looks to me like the superintendent trying to sabotage her own goddamn district!"
At a November Zoom board meeting, where numerous staffers, students, and parents made heartfelt pleas to save their schools, McCombs said the closures triggered a "roller coaster of emotions" for her but were a necessary sacrifice in a city with 6,000 students, 19 school buildings and not enough money to keep them all open.
"This does not have to be a situation where people are pitted against each other but if it has to be, so be it," she said.
Elsa Rojas and Maria Montero were among roughly 75 protesters who marched Wednesday from threatened schools Harry C. Sharp Elementary, Yorkship Elementary, Wiggins College Preparatory Lab Family School and Cooper's Poynt School to the next closest nearby public schools. Their efforts were intended to demonstrate the plight of Camden parents, many of whom don't own cars and whose lives would be made far more difficult if their neighborhood schools were closed.
Five of Rojas' six children attend Sharp Elementary.  The single mother said she couldn't keep her job as a home health care aide if that school closes, and her children need to be walked to two different schools — Veterans Family School for the younger ones, and Davis Elementary for the others. Montero, whose three children go to Wiggins, was in a similar situation.
"How am I going to drop off my kids?" she said. "I can't divide myself in two."
Benson said parents who lived near Cooper's Poynt and were forced to enroll their young children at Veterans would have to walk 1.9 miles each way to accompany their children to school.
"That's 15 miles every two days," said Benson. "Forty-five miles a week to keep their kids in public schools!"
Several charter schools are geographically close to the threatened public ones and could absorb some of the students losing their schools — the real impetus, Benson believes, for the closures. The Urban Hope Act, signed into law in 2012 and amended in the two years following, allowed a proliferation of charter schools in Camden — a juggernaut, activists say, that represented the agenda of former Gov. Chris Christie and the South Jersey political machine run by power broker George Norcross, whose name is on more than one charter school in the city. Some closed public schools have been repurposed as "Renaissance" schools run by nonprofit corporate entities.
"Closing public schools in Camden creates a situation where parents' desires to keep their kids close to home allows politically connected charter and Renaissance schools to flourish … the idea of an entirely open enrollment where parents could choose has failed," said Stephen Danley, a Rutgers-Camden public policy professor.
Felix Moulier said he had received five phone calls from Mastery Schools, who run several charters in Camden, to ask why he had enrolled his daughter at Sharp.
"I kept asking to be taken off the list until I finally got a little heated!" Moulier said.
Moulier found it ironic that charter proponents promote the influx of those schools as offering more choices to residents.
"I pay $4,000 in property taxes in Camden and I'll be damned if my choice is going to be taken away from me," he said.
Benson said the closures are particularly indefensible now because the pandemic has saved the district millions of dollars, and the new Camden High complex will accommodate students now attending schools in four different locations.
"What's the justification for closing four buildings when there will be four closing next year anyway?" said Julie Larrea Borst, executive director of Save Our Schools NJ Community Organizing.
Borst also said that many pre-K and kindergarten parents have pulled their children from school and put them in daycare during pandemic-driven remote learning because they had to be at work. Because of that, the district can't know how many children will be attending school and make decisions to correspond with those numbers, she said.
Benson believes that the departure of Repollet, who was passionate about preserving Camden's public schools, and the current Zoom board meetings — which don't allow for loud, in-person protests — gave McCombs an opportunity.
"Now's their chance to do all the damage they could … and you can't go to board meetings and complain," Benson said.
A representative for Repollet's successor, the current NJ Commissioner of Education, Angelica Allen-McMillan, said it would not be appropriate for the state to publicly comment on issues being discussed in local school districts.
"Why would the state not have a comment over a school district that they control?" Borst said. Camden's school system was taken over by the state in 2013.
Sean Brown, who sits on the 45-person Long-Term School Planning Committee, said that when the group started meeting in October, members were informed that the NJ Board of Education "made it clear that in order to tighten up the budget, schools must close."
Brown said his committee is tasked with trying to decide which schools should close, based on the cost of facilities' upgrades, academic performance, and impact on neighborhoods. Several Zoom forums have been held for community input, with final decisions expected as soon as the end of January. Brown said some public schools are in serious disrepair, are underperforming in relation to charters, and that McCombs had no choice but to close several schools for fiscal stability.
Borst doesn't buy it.
"If your argument is that the buildings are in disrepair, why isn't the state providing funding to the Schools Development Authority as required by court order to repair them?" she said.
Although McCombs did not consent to an interview for this story, she shared the following statement: "The decisions we ultimately make, with community input, will generate savings that will be redirected into classrooms and services for students."
One recurring theme among parents fighting the closures is that the public schools their children are currently attending are more welcoming to children with special education needs than charters, who are reputed to cast off lower-performing or problematic students in order to preserve high test scores.
"I think the potential for the city's public schools becoming the dumping ground for special education students is high," Borst said. "Charter schools historically do not take students with significant disabilities."
Sharp has a much-lauded program for children on the autism spectrum and is known for its success with students enrolled in special education who haven't done as well at other schools.
Carlina Levy said her son Mekhi Fields, 12, who has attention deficit disorder, flourished at Sharp after being left back at Freedom Prep, a charter school.
"I switched him to Sharp and they welcomed my son with open arms in fifth grade," Levy said. "He did a 360. I've never seen anything like the way they embraced my son and didn't look down on him."
Karla Moreira said her son, Kason, 7, was accepted at the Camden Promise charter, but they reneged on the offer after they saw his IEP (Individualized Education Program).  She wound up enrolling him at Sharp.
"They said, 'That's not a problem,' and everything was fine," Moreira said.
"There's a record of closing the schools that serve the most special needs children,"   said Stephen Danley of Rutgers.
Charters who accept more challenging students are at great risk for closure because they are judged solely on test scores and liquidity," Borst said.
Two charters that did serve disproportionate numbers of children with special needs, Camden City Invincible and Camden Community Charter School, were closed "because those decisions were being driven by test scores," Danley said.
Danley said the playing field for public and charter schools in Camden is hardly level.
"You have charter management organizations fighting for their schools to expand and survive, but they're competing with a school district that's fighting to close its own schools," Danley said. "So who's the person who's fighting for the public schools to stay open?"
Benson disputes McCombs' claims that the closures are fiscally necessary and thinks that shuttering more public schools will only exacerbate any financial issues.
"Funneling public school children to charters worsens our financial situation because we lose the students and the money that goes with them," Benson said. "We've lost eight schools since 2014, and if that was the solution, we wouldn't be in the situation we are now."
Some public school advocates bristled at the news of the $14 billion tax credit program that Gov. Phil Murphy signed into law this week to help businesses affected by the pandemic.
"You're able to find more tax incentive money, but you're not able to keep schools open for brown and Black kids in Camden?" Borst said.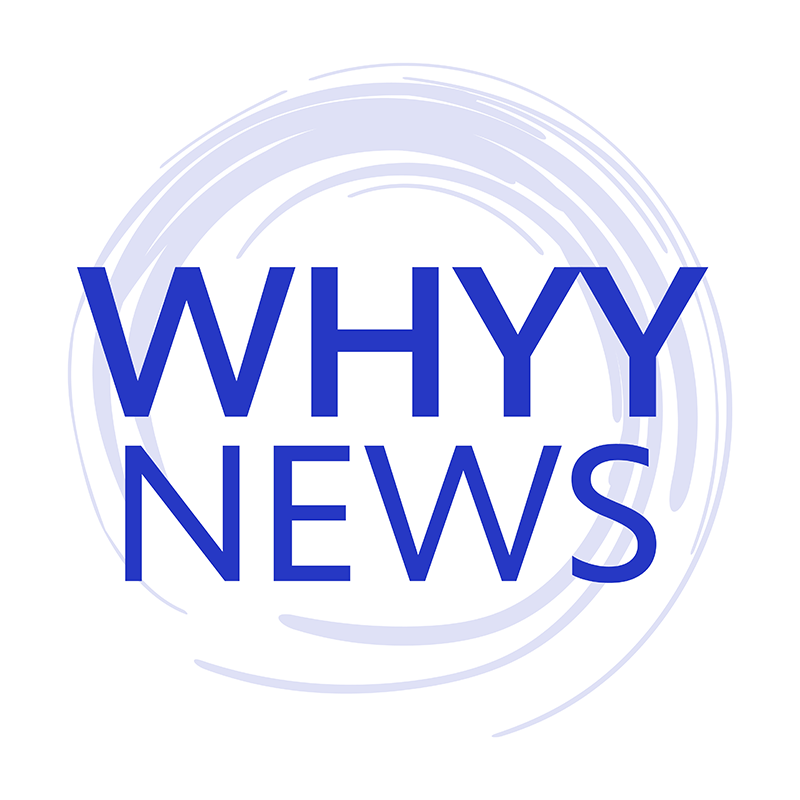 Get daily updates from WHYY News!
WHYY is your source for fact-based, in-depth journalism and information. As a nonprofit organization, we rely on financial support from readers like you. Please give today.