Holmesburg methadone clinic permits to be reviewed by Zoning Board of adjustment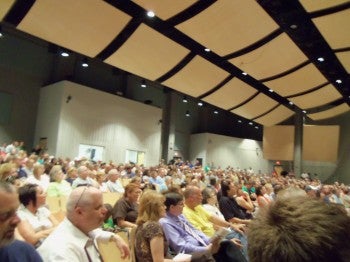 A bus will depart Lincoln High School at noon tomorrow, carrying residents from Holmesburg, Mayfair and beyond to Center City, where a hotly contested methadone clinic will come under review at the Zoning Board of Adjustment.
Councilwoman Joan Krajewski and others are expected to ask the city to remove the proposed clinic's over-the-counter permit and prevent it from operating at Frankford Avenue and Decatur Street.
The permit is legal under the current zoning regulations, but has been protested by neighbors, business owners, civic associations and politicians for the applicant's apparent lack of qualifications and unwillingness to communicate with neighborhood leaders.
The meeting is set for 1 p.m.