Holmesburg Library looks for volunteers, creative fundraising opportunities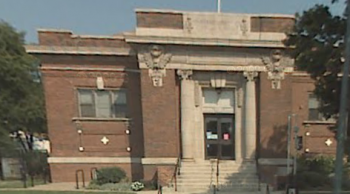 If the Friends of Holmesburg Library had a mantra, these days it would be, "Help us help you."
President Karen Lash was at Tuesday night's Holmesburg Civic Association to recruit volunteers, seek creative fundraising ideas and promote several upcoming events at the library.
Complete with a new boiler but still waiting on roof repairs, the library has some of the highest circulations numbers in the city. And though city budget cuts forced the branch to eliminate its Saturday hours – peak days for fundraising – the staff is determined to let the neighborhood know about the library's resources. The Friends of Holmesburg Library is one of 52 Friends groups in the city and is made up entirely of volunteers.
Upcoming events
5/10 Computer Basics for Adults, 10:30 a.m.
6/14 Jobs/Resume Prep for Adults, 10:30 a.m.
6/18 Teen Summer Reading Kickof Program, 6:30 p.m.
Call 215-685-8756 for more information and registration.
"We have a really terrific staff," Lash said, and "we're always looking for volunteers." The Saturday book sales were a big draw and a popular fundraiser, but with that option gone, residents are invited to suggest fundraising ideas, or simply make donations. If the 30 people in attendance at the HCA meeting were to each donate $5, Lash said, that would fund a program.
The next Friends of Holmesburg Library event is a 6:30 p.m. planning meeting March 19. Eight other events are already scheduled through June.
"Neighborhood branches," Lash stressed, "are really important."