Historical Commission approves Ridge Avenue district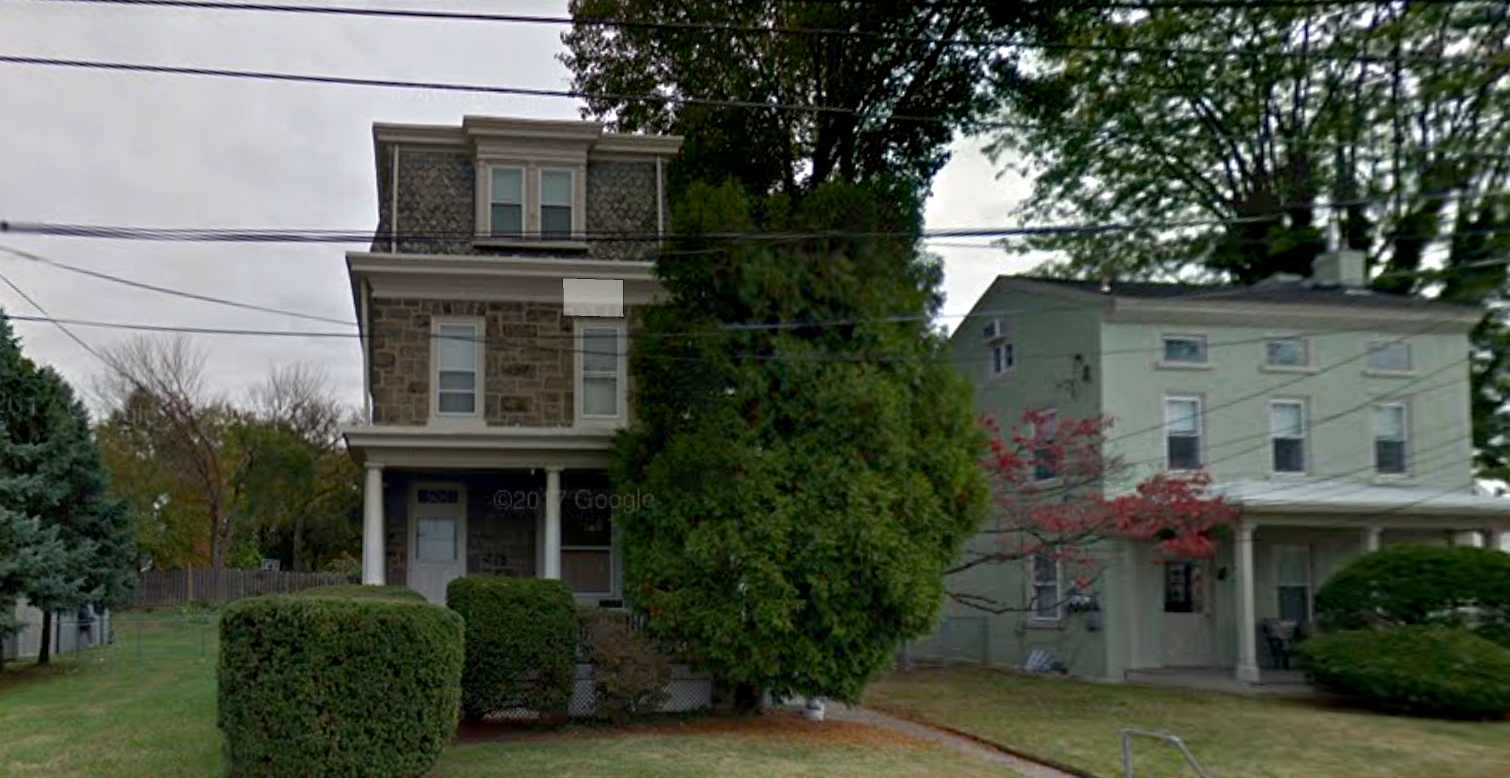 The Philadelphia Historical Commission granted protections to 188 buildings along a five-mile stretch of Ridge Avenue in Roxborough on Friday, creating the largest new historic district the city has seen since 2009.
Preservationists celebrated the victory.
"We hope this is a model for other parts of the city undergoing intense short-term development pressure that threatens to undermine and destroy the long-term historic value of the city we all love," said Paul Steinke, head of the Preservation Alliance of Greater Philadelphia.
This new historic district — stretching from the Wissahickon Creek to the Montgomery County line— is the largest approved this decade. It marks a significant advancement beyond the four other districts approved in the last couple years, which all of which protected fewer than 10 properties. It is also notable because the Historical Commission's newly expanded staff conducted the research and wrote the nomination, instead of just reacting to outside activists.
Not everyone, however, is celebrating the preservation win. A handful of property owners within the district said at Friday's hearing that the designation would drive down their property values and undermine their retirement plans.
All of the affected owners who spoke before the commission chafed at the new restrictions over what they could do with their property.
They resented that their buildings are going to be preserved by regulation, especially because each owner described their structure as unremarkable and noted that many had been altered over the years, sometimes dramatically.
"No one of a significance slept there," said Steve Colvin, who owns a two-story commercial structure on Ridge Avenue. "I don't think George Washington walked down Ridge Avenue. It's not a former Underground Railroad hideout. I just don't see the point of making a historic designation."
Colvin and other property owners argued that the merits of each building should be defended one-by-one, which is exactly what the Historical Commission has been doing for much of the last nine years. The result has been a sluggish pace of historic designation, with at most a few dozen properties protected each year. But while the slow pace frustrates preservationists, Friday's battle demonstrates the political challenges that come with larger district nominations.
The commission's executive director, Jon Farnham, defended his team's process. Of the 12,000 protected buildings in Philadelphia, he noted, less than a tenth have the significance of momentous buildings like Independence Hall or City Hall. But that doesn't mean they aren't crucial to the city's urban fabric.
"Most [protected buildings] are vernacular buildings which in and of themselves don't represent moments in history, but they tell us a great deal about our shared history," said Farnham. He then noted that George Washington probably had walked along Ridge Avenue during the Battle of Germantown and seen some of the buildings in question.
Other business owners speculated that politics were at play in which buildings got selected for protection. Although over 300 buildings were under consideration, only 188 were protected in the end. One property owner speculated that favoritism played a role because he claimed that the Commission didn't include in the new district some buildings owned by the neighborhood's business improvement district. (In fact, several properties owned by the Roxborough Development Corporation are included in the district.)
Farnham and Councilman Curtis Jones' chief of staff, Joshua Cohen, argued that such considerations played no role. Cohen said he himself had not seen the final list of properties until a couple hours before they were posted online for the public to see.
"We didn't want the process to be accused of being in any way politicized or designed to benefit one faction over another," said Farnham, who detailed the painstaking research efforts his team undertook. "The staff didn't release any information about which buildings would be selected until the letters were sent to property owners."
Farnham also explained how the process of winning the historic district began as a grassroots campaign among eight Roxborough community organizations. These groups convinced Councilman Jones to issue a demolition moratorium last year for the thoroughfare, giving the Historical Commission's staff time to research and draft the nomination.
The fact that the preservation activists had Jones's ear played a significant factor in the district's success. A larger Spruce Hill Historic District proposed more than a decade ago never advanced far because City Councilwoman Jannie Blackwell looked unfavorably upon the effort after receiving constituent complaints. In the early 2000s, she even threatened to take preservation power from the Historical Commission if they moved forward with the plan. It is still in limbo.
Jones had previously opposed a larger historic district in Overbrook Farms; the smaller number of affected properties on Ridge Avenue may have made the Roxborough district an easier sell.
Pamela Packard of Lower Merion stated that the historic district would be a disaster for her future. She said that she had entered into a development agreement for her building that is now threatened. The prospective developer wanted to tear down her building and build four houses in its place.
"That agreement went into limbo on receipt of the July 9 letter from the historic commission," said Packard. "The builder is waiting for the outcome of the commission's proposal to let us now if they have any further interest. This is proof of the near unmarketability of the property due to the threat of historic designation."
The research on historic preservation's effect on property values shows a mix of impacts. But preservationists pointed out that in many other historic districts in the city, property values have remained healthy, citing nearby Main Street Manayunk as an example.
WHYY is your source for fact-based, in-depth journalism and information. As a nonprofit organization, we rely on financial support from readers like you. Please give today.