Help Desk: Is Seger Park's splash pad busted? Where's a toddler to cool off?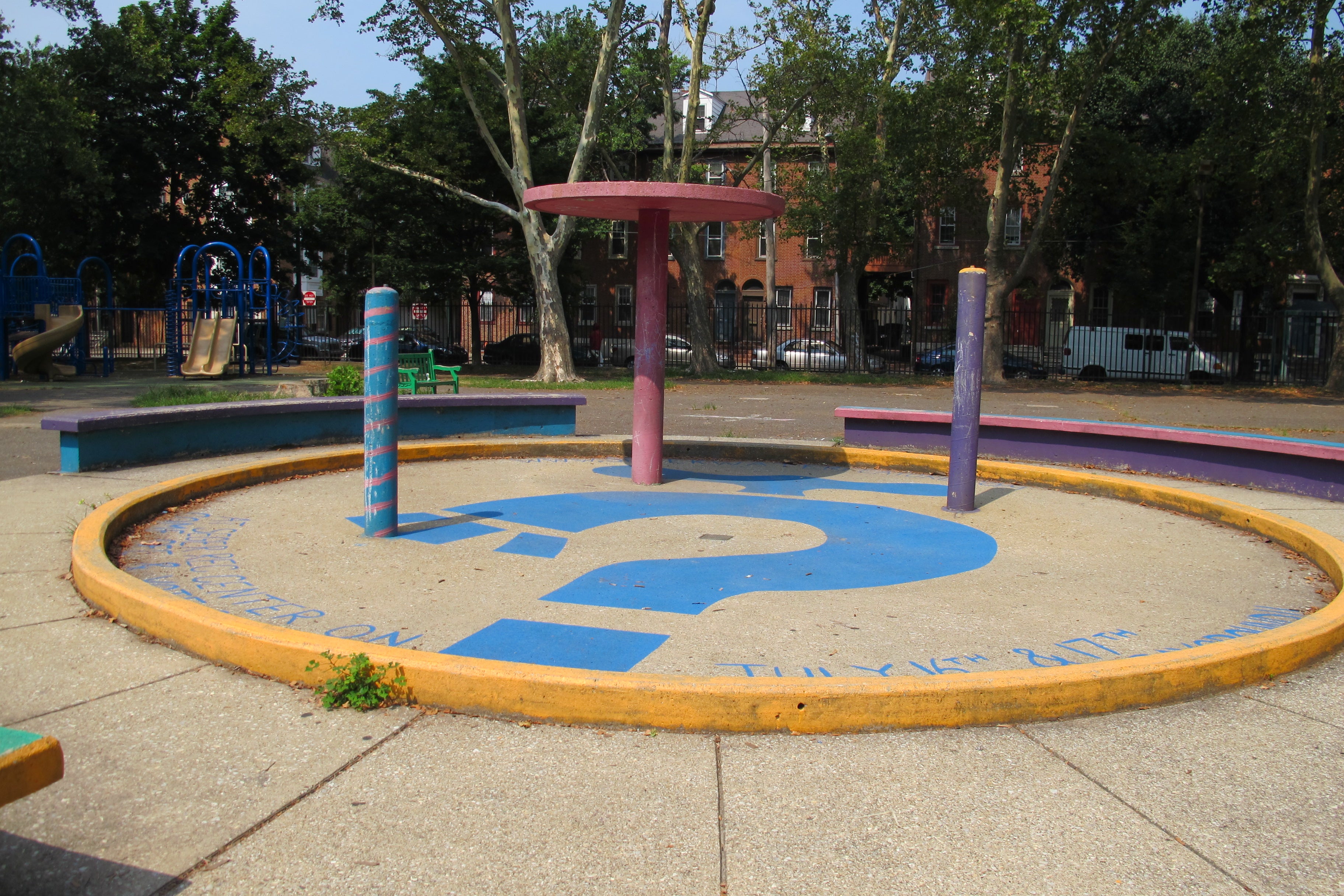 [updated 7/18/12 at 6:54pm] On a recent scorchingly hot afternoon, I stopped by Herron Playground at 2nd and Reed streets and saw throngs of kids and parents cooling off in the fabulous sprayground – short arcs of water for the little ones, taller sprayers and geysers made for bigger kids. One tiny boy yelled it best while running through the showers, "This is Awesommmmmme!" Indeed.
I remembered my afternoon at Herron when I got this Help Desk question from a Bella Vista parent whose recent splash-seeking experience was decidedly less-than-awesome. She writes:
One Sunday-I think the first when it was like, 96 degrees – we decided to get Maddie into her suit and take her to the splash pad. That also involved getting her hyped up to go to the splash pad, talking about how hot it was and how nice it would be to play in the water. Well, we walk up to Starr Garden, the whole time Maddie is getting really excited, and pointing to the slide and the swing, and we get in the gate and see the splash pad isn't working. So we decide it must be a fluke, and resolved to try Seger. But, leaving a park without playing requires some finessing, and even more enthusiasm for what's to come: which was a now second promise of a splash pad. So, we walk from 6th to 10th, and entered the park, walking by all the equipment anticipating a refreshing cool down, only to see the second splash pad was also turned off. It was disappointing, and we felt bad getting her so excited. We played and watched the dogs. At least she didn't really know what she was missing.