Hear Marian Anderson's love letters performed in time for Valentine's Day
The 60-year romance between the famed opera singer and her architect husband, as documented in their private letters, will be made public, on stage, on Sunday.
Listen
2:12
In the living room of the Marian Anderson Museum in Philadelphia's Graduate Hospital neighborhood is a small couch, where in 1924 Orpheus Fisher, then a 24-year-old architect, first expressed his love for the opera singer three years his senior.
Fisher wooed Anderson through love letters, and she responded in kind. He delivered the first by hand in that very house on Martin Street, then sat next to her on the couch while she read it. That started a written correspondence between the two that lasted over a half-century.
"It is a different mindset. It's a different way of thinking. It's a different way of courting," said Jillian Patricia Pirtle, CEO of the Marian Anderson Museum. "We, of the technology age, want everything immediately. We believe communication should be right now — right away, a click away, a text message away. That sometimes takes the romance out of it.
"I believe, hearing from Marian Anderson's account, whether they were thousands of miles away or if they were across the street, Orpheus still would have written those letters," said Pirtle. "And Marian would have responded."
This Sunday, in advance of Valentine's Day, Pirtle and actor Brian Anthony Wilson ("The Wire") will perform the love letters exchanged between Anderson and Fisher at the Penn Museum, accompanied by live music.
This letter, in the archives of the Marian Anderson Museum, was written by Anderson to Fisher on Thanksgiving Day, 1929.
Hello, my darling.
Before I ask how you are, I should scold you good and proper for your behavior on our last meeting, and then not having a letter either in Sussex City or waiting for me when I arrived. Do you remember, sir, how you dislike not receiving letters from me, even though there may be phone wires? And since I'm doing so much better with my letter writing, is there any reason that you should slow up? And simply and because you are a bad boy, Mama spanks you.
With love, such as it is today.
From Mama.
Almost 20 years after that first letter delivered to the house on Martin Street in 1924, Anderson and Fisher would marry, in 1943, in a small and somewhat secretive ceremony in Connecticut.
They remained married 43 years, until Fisher's death in 1986.
"This relationship had its immense highs and its lows at many different points in their lives," said Pirtle. "But the core of it was a loving, lasting relationship. It was a friendship. It was a deep-rooted respect."
The letters do not just describe the state of their hearts, but that of the wider world. Both Anderson and Fisher were deeply engaged in the issues of the day: he as an architect involved in projects, to various capacities, at the Empire State Building, Rockefeller Center, and the campuses of Yale and Princeton; she as a ground-breaking artist and Black civil rights activist, who became renowned internationally for both her talent and stance for racial equity.
At their country estate in Danbury, Connecticut, Anderson and Fisher attempted to keep their private lives and public lives separate. But in their letters those lives intertwined.
"They talk about what's happening in the nation at the time, whether it was the stock market crash and people jumping off buildings in that historic era, or if it was the Nicholas brothers making their debut in New York City, or if it was the musical Showboat getting its premiere in Philadelphia. Whatever was happening in the world, you will get all of this in these letters," said Pirtle. "Not only do you get this deep love affair between these two incredible African-American individuals, you also get what was happening."
Anderson died in 1993 at 96 years old. She is currently the subject of a new PBS television documentary, "The Voice of Freedom."
Sunday's reading of the letters will be accompanied by a selection of music performed on piano and violin, including works by Brahms and Florence Price, presented by Thomas Weaver of the Curtis Institute. Pirtle, a singer herself, will perform "Be My Love," a song from the 1950 film musical "Toast of New Orleans" and a favorite of Anderson and Fisher.
This is the third time this program of love letters will be presented in performance for Valentine's Day, and the first time in the historic rotunda auditorium of the Penn Museum. The museum has borrowed from the Marian Anderson Museum one of Anderson's dresses — a wine-burgundy velveteen gown she had worn onstage — in the current exhibition of historic clothing "The Stories We Wear." It is the same dress seen in Anderson's 2005 U.S. Postage stamp.
The Marian Anderson Museum is currently closed and undergoing extensive renovations. The building suffered water damage caused by a burst pipe that went undetected during a pandemic shutdown in the summer of 2020. Repair work has begun while the museum attempts to raise funds toward the nearly $500,000 repair cost.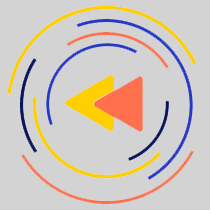 Saturdays just got more interesting.
WHYY is your source for fact-based, in-depth journalism and information. As a nonprofit organization, we rely on financial support from readers like you. Please give today.