Made by North Philly residents, monuments to local heroes put Black history on display
"Bad" Bennie Briscoe, a sanitation worker turned champion boxer, is one of the North Philly icons memorialized through the interactive installations.
Listen
1:59
Black history lives in North Philadelphia.
It's built into the names of neighborhood streets and libraries. Memorialized through murals and monuments. But some stories of the local legends who lived and worked there have gone unrecognized, only remembered in the minds of residents.
Play Everywhere Sharswood aims to change that.
The new program will bring about nine installations that honor the area's Black legends to community sites for all to see, interact with, and learn about. The project — born out of a desire from area residents to see local heroes represented in the community — is a first for the area.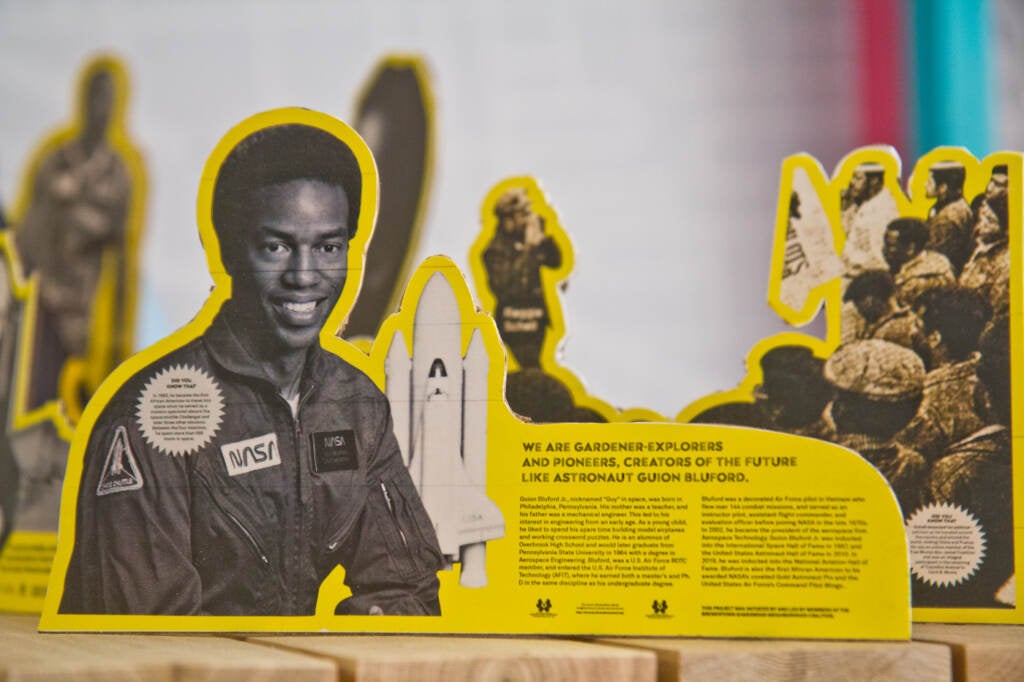 "The installations are countercultural," said Winfield Thomas. "Our area is not supposed to have anything that's positive where kids could go, look at and see themselves again."
Thomas is involved with the Brewerytown Sharswood Neighborhood Coalition, the group behind Play Everywhere Sharswood. The group received funding from Kaboom and the William Penn Foundation through Habitat for Humanity Philadelphia to make the installations a reality. They expect the installations to remain in place for two to three years.
Among the local legends reimagined are "Bad" Bennie Briscoe, a former sanitation worker who made a name for himself as a boxer, and Guy Bluford, an astronaut and engineer. Actress and singer Marilyn Coleman who produced the documentary Marilyn Coleman's North Philadelphia. Artist Dox Thrash. Activist Captain Reggie Schell. Basketball player and coach Dawn Staley. Architect Julian Abele. The Bad Bishops Chess Team, national champions out of Vaux Middle School.
Between 1977 and 1983, the team won seven junior national championships, victories celebrated in a sculptural installation outside of the school where they once played, now called Vaux Big Picture High School.
"They were a light in people's lives who could just read about them, whether we had gone to the chess games or not," recalled 74-year-old Thomas who also went to Vaux. The team was important to Thomas then and now. Even after decades, the team's success is worth highlighting, he said.
"It's still important to young Black men to know that if they focus on the right thing they're going to get good and excellent results," he said.
The installations are being built in collaboration with Tiny WPA, a nonprofit through its Building Heroes initiative. The program teaches young people and adults how to become leaders and change agents in their own communities through the process of building.
Ian Lipford is a Sharswood resident and one of Tiny WPA's builders. He passes the installations he worked on outside of Vaux every day on his way to and from work. He sees power in putting interactive monuments to community legends right in the neighborhood.
"We don't have to go to a library. We don't have to go to a museum. They're from your community. You can see this," he said.
Kids, he said, wouldn't otherwise know about all of these icons who came out of these blocks and thrived.
"It's very empowering," Lipford said.
Alex Gilliam, the co-founder of Tiny WPA said that's his hope, too.
"We find the greatest joy in supporting people's aspirations for places and spaces that are important to them," said Gilliam.
The installations celebrating Bennie Briscoe and the Bad Bishops Chess team can be seen and played with outside Vaux Big Picture High School. The rest of the Play Everywhere Sharswood project will be installed over the next few weeks at North Philly Peace Park and Cecil B. Moore Library. All will be completed by March 1.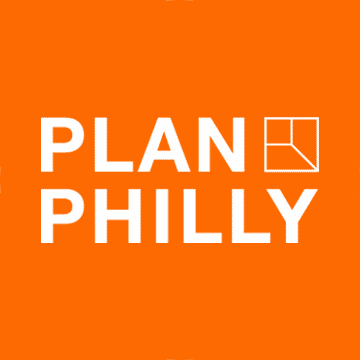 WHYY is your source for fact-based, in-depth journalism and information. As a nonprofit organization, we rely on financial support from readers like you. Please give today.