Has the war between Chris Christie and Donald Trump started?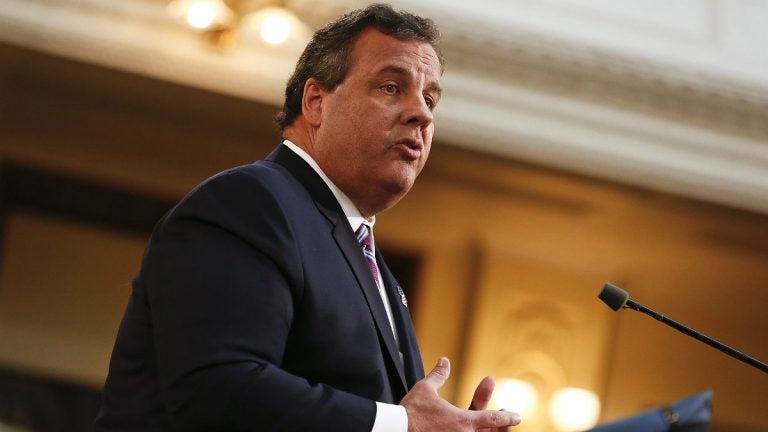 Republican Governor Christie called out Donald Trump over his call to ban Muslims from entering the U.S. "This is the kind of thing that people say when they have no experience and don't know what they're talking about," said Christie. Trump fired back that Christie is a man down in the polls who is just trying to get traction and alledged that the Gov "totally knew about" Bridgegate. The two describe themselves as friends but could their ambitions bring that to an end?
This week on The Christie Tracker we'll look into this and the clash between two newspapers over a Christie endorsement. The Star-Ledger's Tom Moran has been locked in a war of words with Grant Bosse, Editorial Page Editor of New Hampshire's Union Leader, over the paper's endorsement of Christie. Moran says the Leader didn't do its homework. Bosse calls The Star-Ledger Christie's "crazy ex-girlfriend." We bring the editors together to debate endorsements and the vetting process.
Also:
It's tough to be perfect out there. With dozens of town hall events and TV appearances running back-to-back during this primary, there has been plenty of opportunity for Governor Christie to say something, shall we say, not entirely true.
Matt Katz joins host David Furst to discuss his list of the top-ten times Christie didn't tell the whole truth on the campaign trail. We'll break down those moments that go by so quickly in town hall discussions – when Christie manipulates statistics to accentuate his conservative cred… or just gets stuff wrong.
______________________________________________________
The Christie Tracker is a production of New Jersey Public Radio and WNYC and featured on NewsWorks every Wednesday.