Gunman injures 7-Eleven clerk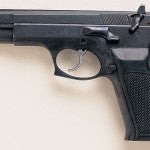 A 7-Eleven clerk was rushed to Nazareth Hospital early this morning after a robbery at the store.
Police say a man with a gun entered the 7-Eleven at Bustleton Avenue and Knorr Street and hit the clerk in the head with a gun before taking off with an undisclosed amount of money.
A description of the suspect has not been released.