Why Philly's youth need to be included in the next mayor's plan to stop violence
We're seeing increased "tough on crime" talk from certain candidates, but they don't understand the harms of increased policing, writes organizer Bre Stoves.
When it comes to the race for Philadelphia Mayor, the candidates are focused on stopping gun violence, but many are looking to the wrong solutions, such as more police investment.
The conversation has largely ignored the tools that work, which is only leading to more trauma. How long will it take before we see actual change? Our youth have often been blamed for the violence, but experts find most people responsible for shootings are often in their twenties or thirties. If the candidates are serious about making a difference, they need to listen to youth voices and make them a part of the solution.
Many of the candidates running believe we must declare a state of emergency to deal with gun violence, but Mayor Kenney has argued that it would not unlock new funding or have any direct benefit to the fight against gun violence. Candidates need to make sure they are going beyond the declaration and addressing the root causes of gun violence. That includes poverty, underfunded public services, and a lack of quality education. Candidates need to focus on investing in these resources, especially in communities of color that are particularly hit hard by gun violence. Each year, we spend an average of $211,000 to incarcerate a child, compared to the $16,000 on average that we spend to educate a child. The recent landmark school funding ruling only reinforces how inequitable our education system is.
We're seeing increased "tough on crime" talk from certain candidates, but they don't understand the harms of increased policing and incarcerating youth. We know how deadly increased policing can be, especially for people of color, as recently demonstrated when a traffic stop cost Tyre Nichols his life. Additionally, locking up young people only causes more harm. The typical youth brought into the system and sent to placement has been convicted of a misdemeanor and has no prior record. But the Pennsylvania Juvenile Justice Task Force found that overinvolvement in the system can increase their likelihood of reoffending, which creates a cycle of trauma.
I have personally been to the Philadelphia Juvenile Justice Services Center a number of times and experienced many harms while I was there. I witnessed an abuse of authority, with the staff egging kids on to fight each other, a lack of educational opportunities, and a lack of mental health support. It's also dangerous for kids to get locked up in adult facilities. A 17-year-old was recently stabbed multiple times in a Philadelphia prison. It is unacceptable that children are in facilities like this where the conditions are this dangerous, but there should never be this many children incarcerated in the first place. Our next mayor needs to prioritize treating children like children, supporting them with mental health services, and investing in alternatives to incarceration.
We always talk about helping to end the cycle of violence, but I want to speak to specific examples of how we can do that. Diversion programs hold youth accountable for their behavior without resorting to legal sanctions, court oversight, or the threat of confinement. Restorative justice is another option that has proven effective. An example of this is the Healing Futures Program at the Youth Art & Self-empowerment Project (YASP).
"Restorative Justice focuses on the needs and harms that were created by an incident and supports the responsible young person in repairing those harms to the best of their ability." It helps "young people take accountability and grow from their mistakes," explained David Harrington, one of the lead facilitators of Healing Futures. Lastly, providing more funding to community programs and making them more accessible to youth can help them stay busy and inspired.
As the famous quote says, it takes a village to raise a child. Our youth need more support and genuine care, not more tough-on-crime approaches. The mayoral candidates need to focus on investing in tools that work and listen to our young people to build a better future in the city of Philadelphia.
Bre Stoves is a youth leader with Care, Not Control, a youth organizer with The Village of Arts and Humanities, and a youth advocate with Juvenile Law Center.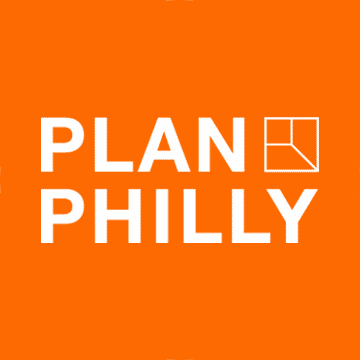 WHYY is your source for fact-based, in-depth journalism and information. As a nonprofit organization, we rely on financial support from readers like you. Please give today.