Groundbreaking conductor Nathalie Stutzmann debuts new role with Philadelphia Orchestra
America's only woman director of a major orchestra (the Atlanta Symphony), Nathalie Stutzmann debuts as principal guest conductor of the Philadelphia Orchestra.
Listen
5:09
On Thursday evening, Nathalie Stutzmann makes her debut as the Philadelphia Orchestra's new principal guest conductor, leading the musicians through Schubert's 9th Symphony, and a newer work, "Sinfonia (for Orbiting Spheres)" by the contemporary composer Missy Mazzoli.
Stutzmann has also recently been named the music director of the Atlanta Symphony Orchestra, beginning in 2022, making her only the second woman to lead a major American orchestra (after Marin Alsop).
A native of France now living in Switzerland, Stutzmann is not new to Philadelphia: She began her career as a contralto singer, appearing around the world for decades with major orchestras, including Philadelphia. In recent years, she has led the Philadelphia Orchestra as a guest conductor.
WHYY's Arts and Culture Reporter Peter Crimmins spoke to Stutzmann about what she will bring to her role as principal guest conductor.
–
Note: This transcript has been edited for clarity.
For the layperson, the person who does not follow orchestral music closely, what does the principal guest conductor do?
It's actually the number two after the music director, which is a huge responsibility. You have to take care of the health of the orchestra, the sound of the orchestra. You are, of course, much more a part of the family.
You have to, as you say, protect the orchestra — be a good steward for the sound of the orchestra.
Exactly.
I want to ask a bit about your career. Do I understand right that you started out wanting to conduct and to sing, but singing was the thing that you could do first. Conducting was something that you could not do?
Yes, exactly. Because I was a woman, I was rejected by the professor in class when I was a teenager. It was very clear to me that because I had a great voice and had success with my voice, it was the first way I had to follow. But I kept this dream of becoming a conductor in my brain forever. This is what's happening, so I'm really delighted.
I wonder when that change happened for you, when you realized that you could be a conductor, a conductor at the highest level?
It started 10 years ago when I felt society was starting to change. There were a few opportunities for some women on the podium. The mentalities were changing. Also, the politics in the big companies. It was more and more in discussion. So, I thought maybe it's the right moment for me. I have achieved almost all my dreams as a singer. I grew up as a musician: a pianist and a bassoon player and cello player. For me, musically, the apotheosis of music-making was to conduct. People were, of course, very suspicious and judging, and expecting a lot as well. But my love for it was stronger than the difficulties.
I can imagine, as someone who's appeared on stage as a singer with many, many orchestras, now suddenly it's, "Wait, you're the singer. Why are you on the podium?" 
Yes, and when you are the singer — if you sing well — everyone loves you. When you jump on the podium, it's another story.
Since you were named in this position, you've gotten another position. You're the head of the Atlanta Symphony at a time when there are zero women at the head of major American orchestras. I wonder how you feel about that. Suddenly you are it, in terms of women conductors right now.
I don't see myself as a woman conductor when I come to work with an orchestra, I just — I am a conductor … What I really like in Atlanta is, I am absolutely sure I have not been chosen because I am a woman. I have been chosen because they like my music-making. They like to work with me and they thought I was the right person.
Finally, I wanted to ask you about this week, about the program. Is there something in particular that you're excited about on this program?
Well, there are two things that are exciting. First of all, the opening piece is a piece from Missy Mazzoli, who is an American young composer, which I really appreciate so much. It's great for me to serve the music of her young American talent.
And the Schubert symphony is a monster. It's one of the most difficult symphonies to play or to conduct, ever. But I love monsters … It is a very special music for me because Schubert wrote this symphony exactly like he writes the songs, and I sang so many songs of Schubert … So I try to pass all this, all what I have learned as a singer singing Schubert all my life.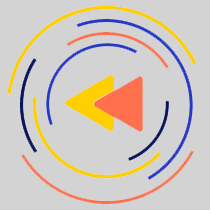 Saturdays just got more interesting.
WHYY is your source for fact-based, in-depth journalism and information. As a nonprofit organization, we rely on financial support from readers like you. Please give today.