Wanted: More money, more meaning, less burnout. What's fueling the Great Resignation
November saw a record-breaking 4.5 million people leave their jobs, including 143,000 Pennsylvanians.
Listen
5:15
From college administrator to dog walker. Legislation writer to part-time social media manager. HR specialist to entrepreneur.
In Pennsylvania and around the country, people are rethinking their relationship to work on a historic scale. Since September 2021, more than 21 million Americans quit their jobs, according to the Bureau of Labor Statistics. November saw a record-breaking 4.5 million people leave their jobs, including 143,000 Pennsylvanians.
It's been dubbed the Great Resignation, but maybe the Great Job Swap is more accurate.
Federal data show that the majority of people who quit their jobs already have another one lined up. In January 2022, 4.3 million Americans quit. But that same month, only about a quarter of unemployed people identified as "job leavers," the official term for those who are out-of-work by their own choice, not because they were fired or laid off, according to the BLS.
Surveys show people are not looking just for another job. They're seeking a life upgrade. "Low pay, a lack of opportunities for advancement and feeling disrespected at work are the top reasons why Americans quit their jobs last year," according to a recent report by the Pew Research Center. Issues with child-care and a desire for more flexibility also ranked highly.
"I cannot sacrifice my mental health for money anymore," said Scarlett Delorme, 23, who lives in Wissahickon with her fiance. She said the stress of working during the pandemic made her ditch an old career path in favor of gig work.
"I want to bring more stability to my life, because if I'm stable then I can grow," said Justin Miles, 31, who quit his job at an international shipping company in January, to pursue a paid internship for a master's program in instructional design, a field that involves developing and implementing digital training materials. The Fishtown resident graduates in May.
Most people who changed jobs reported getting paid more in the new one, according to the Pew survey.
Burnout was named as the top factor pushing people to make a change, according to a survey by Limeade, an employee wellness company. Defined as "chronic workplace stress that has not been successfully managed," burnout leads to symptoms like exhaustion, feeling distant or cynical about one's job, and "reduced professional efficacy," according to the World Health Organization.
Workplace stress was a factor for Delorme. She had been working in a university's financial aid office and going to graduate school when the pandemic started, and making decisions about who would or would not get financial support during a global pandemic and recession "felt really, really terrible." That, combined with the stress of the pandemic, exacerbated mental health issues Delorme said were already difficult to manage, and led to mental break in June 2020.
After a short hospital stay, Delorme lived with family in Connecticut before moving to Philadelphia. During that time, she made the decision not to go work in the nonprofit world, even though she recently completed a master's program in human rights with the intention of doing just that.
"Nonprofit work is a lot of unpaid labor, and I just can't do it," said DeLorme. And she worries it would trigger another break, after she fought so hard to get through her last one.
Delorme now makes money walking dogs through the app Rover. She does not think she will go back to an office, but is looking into starting her own business, maybe in photography.
Health also played a role in Miles' changes. Like many people, he experienced back pain during the pandemic.  He blamed "a terrible, old ladies' rocking chair that I got from a thrift store" that he ended up using way more than before while spending time at home.
And also like many people, Miles turned to YouTube videos by Adriene Mishler, dubbed "The Reigning Queen of Pandemic Yoga" by The New York Times, for relief. YouTube led to outdoor yoga classes in Penn Treaty Park.
Feeling better physically and mentally opened the floodgates to other goals. "I just started to think about what I have to do to make the healthiest version of myself," Miles said. He wanted time for hobbies. He wanted to make enough to buy a house.
His bachelor's degree in public relations from Bloomsburg University had led to a series of repetitive customer service jobs, "just monotonous work," he said. But Miles had kept in touch with an advisor at the university, who pushed him to think about instructional design, a field that involves developing and implementing digital training materials.
He enrolled and sped through a master's program in Instructional Design and Information Technology in one year.
Looking back, he said at the time he could not see the path that led him to make a big choice. "You can only connect the dots when you're past them," he said.
Miles has already started interviewing for jobs once he graduates.
Finding meaning and engagement combats burnout
It makes sense people are searching for jobs that are more interesting or support their goals, said Nancy Rothbard, deputy dean of the Wharton School at the University of Pennsylvania and researcher of work motivation. The opposite of burnout isn't necessarily working less, but feeling more connected and passionate about the job itself.
"The attitude you have towards your work makes a huge difference in whether you experience it in ways that are sustainable … or whether you experience burnout and depletion from it in a way that kicks off a more negative spiral," she said.
Most workers who are thinking about leaving their jobs say better pay or a fatter retirement package would make them reconsider, according to a March 2022 survey of worker attitudes by Prudential Financial.
But money is not the only priority. One-third of people who quit during the pandemic took a paycut, and of that group 49% prioritized life over work. Nearly as many, 47% switched careers completely, per the Prudential survey.
"Very stressful conditions that we've all lived through in the past two years" have led to "collective burnout," Rothbard said. Causes include an unrealistic workload, lack of control or boundaries around work, lack of reward (which could be monetary or not), lack of community, unfairness, and a mismatch between employee and company values.
Employers can foster engagement by giving workers the necessary support to do their jobs and fostering relationships, Rothbard said. She also collaborated on research about how companies can structure diversity, equity, and inclusion programs to create a more supportive environment. In the wake of George Floyd's murder at the hands of Minneapolis police in 2020, and a national protest movement for racial justice that followed, many workplaces ramped up their commitments to creating inclusive environments.
Rothbard's research looked at how to structure those commitments to create tangible outcomes and to fill the gaps between what companies "say and actually do" when it comes to diversity, equity, and inclusion.
It's also another retention tool. "When we can have an organization that feels inclusive that you feel like you belong in, that's another avenue towards staving off burnout," she said.
Instead of seeking that environment elsewhere, many chose to create it themselves. Business formation applications ballooned during the pandemic, with Pennsylvania seeing thousands more each month of the pandemic than the same month in 2019, according to the Census Bureau.
Tari Wright, 31, worked as a human resources specialist before being furloughed in early 2020. That gave him the final push to overcome his doubts and fully launch his sporting goods e-commerce company, Not Wright Brand LLC.
"Being a Black man in Philadelphia, you don't really get that confidence in the city, so you try to motivate yourself any type of positive way," Wright said. For him, that meant taking inspiration and wanting to be a role model for his 9-year-old daughter Cailey, who is on the autism spectrum.
Wright made his first sales at a barbecue and Black business fair in Philadelphia in June 2020, and his sales increased in 2021. A self-described "sneakerhead," his best-seller is a backpack with a special compartment to stow two pairs securely, along with space for enough clothes for a weekend trip. Several colors are sold out online.
Wright is still figuring out how to grow his business and trying to build partnerships, so he returned to working in HR after focusing solely on his business for about nine months. But the pandemic pushed him closer to his dream of being self-employed and "not really [having] to deal with the work conflicts unless it's my own work conflicts," he said.
Seeking: fewer hours
Across all demographics, more people say they just want to work less than they did before the pandemic. According to a recent working paper from the National Bureau of Economic Research, the number of hours people report they want to work has declined overall, with the largest drop among workers without a college degree.
"Scary" is the word Roseann Cadau, 62, says used to come to mind when she thought about giving up her career. Pre-pandemic, she worried about what it would be like not to have the structure of the office, after spending 28 years working for the Pennsylvania House Democrats Communications Office as a legislative writer.
Then, work-from-home orders made it a reality. At first, she said, "I was really thrown."
But by the time hybrid work was introduced, Cadau said she had gotten used to work-from-home, and switching on-and-off was an annoyance.
She started planning out her retirement last fall. Around the same time, a member of the House Democratic caucus asked if she would work part-time on his campaign, doing his social media. Cadau jumped at the chance to be "more expressive" in her writing.
"When you learn everything in the job, then it gets boring. You've done it all," she said.
No one factor pushed her to take the plunge and become a semi-retired freelancer, she said. Both of Cadau's parents died in their 60s, and so did her brother. The numbers had started to weigh on her.
"I'm thinking, 'Am I going to be in this cube til I'm 70?'"
Cadau retired from state government earlier this year, just after her 62nd birthday.
Unequal opportunities to advancement
The great job reevaluation trend does not show signs of stopping. Depending on the survey, anywhere from half to three-quarters of respondents say they plan to quit in 2022.
Some of this is cyclical. During a recession, people tend to huddle in their jobs, and in a recovery, they are more likely to quit. That holds true for the pandemic economic recovery.
"The labor market's better, so opportunities are better," said Carl Van Horn, distinguished professor at Rutgers University and director of the Health Center for Workforce Development.
However, "when you get beneath the surface, there's all these problems and these problems that existed before … they're still there," he said.
For example, the unemployment rate for Black workers is twice as high as it is for white ones, according to federal data from February 2022. That's roughly the same gap that existed before the pandemic.
Workers in historically low-paying fields have also been partaking in the Great Resignation. In January, quit rates were highest in food service, accommodations, and retail sectors, all in-person jobs that experienced mass layoffs in 2020. These are also some of the same sectors where wage gains have been wiped out by inflation, according to the Brookings Institution. Van Horn said things like education level can make it harder for people in service jobs to move into a much higher paying field, but the amount of opportunity means they may be able to find a job with better hours or better working conditions.
The freedom to swap jobs is not universal, however.
Betania Shephard, originally from the Dominican Republic, said she has had a very different experience during the pandemic due to her lack of immigration status.
A housecleaner in Philadelphia for the last six years, Shephard had all of her clients cancel at the beginning of the pandemic, due to fears of the virus. Work has returned but not consistently – and it's gotten harder, Shephard said.
"When I do go work, there's so much work to do because the homes are really dirty," she said. People now expect her to do their laundry, and other tasks she didn't do before.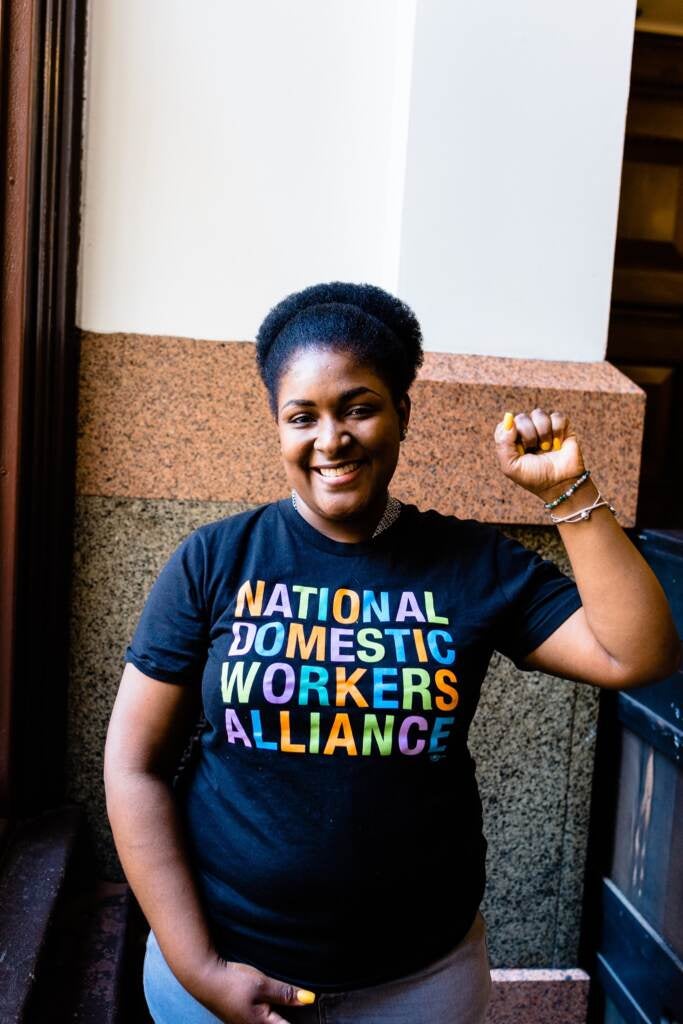 Shephard's attempts to take back some control over her wages and hours has also backfired. When she asked one of her employers to sign a contract, laying out a procedure for giving her notice for cancellation, among other protections, she said they fired her instead.
But she said, she is stuck. "I don't have the same ability [to change jobs]," Shephard said. Not having papers means her options are limited.
And, Shephard is frustrated by what feels like hypocrisy. While everyone else is going back to work, "We are the ones who make it possible for you to go to work because we're taking care of your home," she said.

WHYY is one of over 20 news organizations producing Broke in Philly, a collaborative reporting project on solutions to poverty and the city's push towards economic justice. Follow us at @BrokeInPhilly.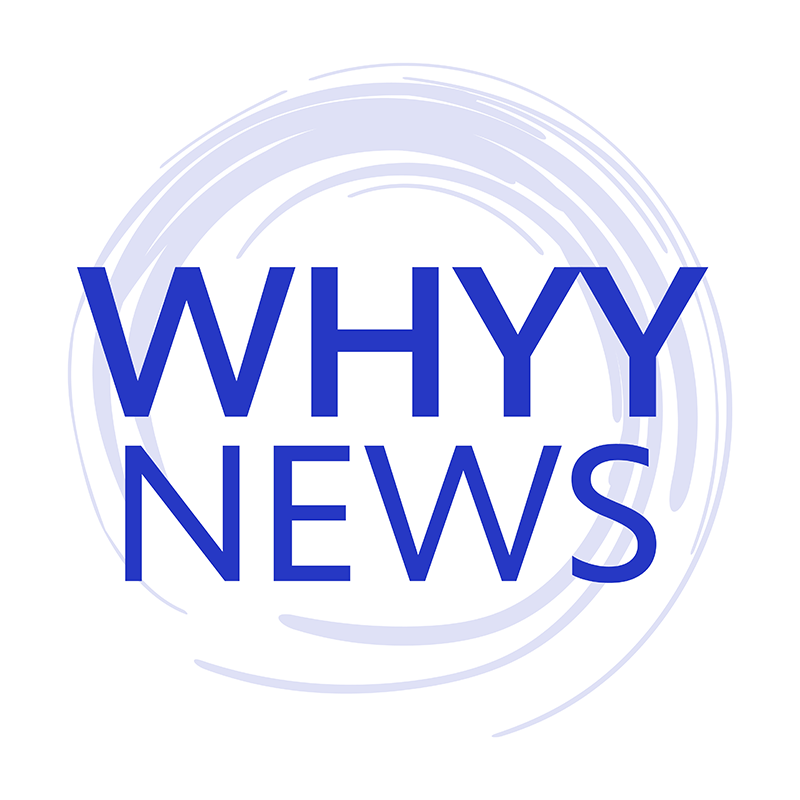 Get daily updates from WHYY News!
WHYY is your source for fact-based, in-depth journalism and information. As a nonprofit organization, we rely on financial support from readers like you. Please give today.