The Great American Gunshow investigates the allure of guns
Team Sunshine Performance Corporation has begun a long-term theatrical investigation of America's conflicted relationship with firearms.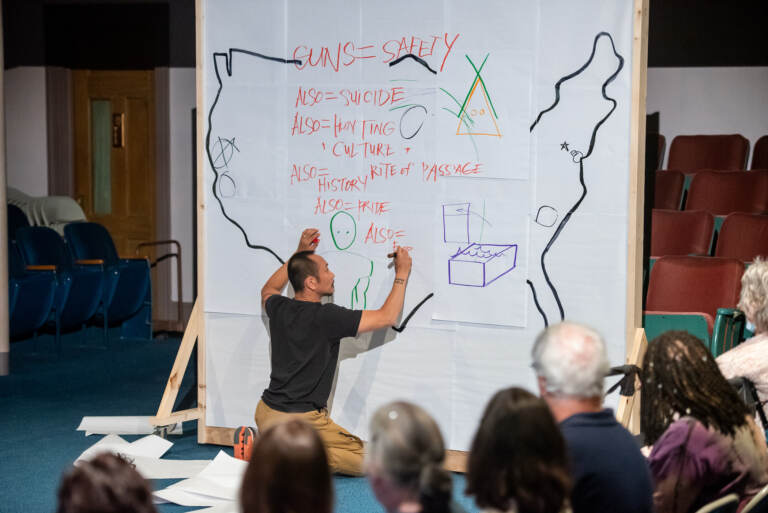 A Philadelphia theater company is devising a new work about guns in America. It started by putting itself in the heart of Pennsylvania gun culture.
To develop "The Great American Gunshow," Team Sunshine Performance Corporation spent months in rural Susquehanna County surrounded by state game lands.
The artistic team first interviewed an extended family with a strong tradition of hunting going back generations. Aged roughly 25 to 70, all of them were gun owners.
Lead artist Makoto Hirano assumed the family members would have similar feelings about guns. He was quickly proven wrong.
"Within the first 20 minutes, I was, like, 'Oh, there we go' –  disagreement already within the family about gun laws, gun enforcement, concealed carry laws, open carry laws," said Hirano. "As city, non-gun owning people, we had so many assumptions about rural gun-owning people. We had to scratch that off right off the list, right from the get-go."
"The Great American Gunshow," which Team Sunshine has been developing for more than two years, will be performed as a work-in-progress at the Asian Arts Initiative in Philadelphia on Friday and Saturday. It is an experimental, interactive, and constantly evolving theater piece about America's divisive and conflicted attitudes toward guns.
The performance, in which the audience is asked to participate in various ways (don't get too comfortable in your chair), begins with community attitudes toward guns and gun laws. The show is designed to be tailored to address the specific communities in which it is performed.
In the case of this weekend's performance, still in a pilot phase, Gunshow will be based on what the company experienced in Susquehanna County.  It had premiered last week in Bloomsburg, Pa.
After this pilot, the company will start the months-long work of developing a Philadelphia-specific performance.
The performance starts with community, then turns personal.
"There's a whole section that's about Makoto – myself, my history, me being Asian-American and how guns, gun violence, gun laws may or may not relate to race," said Hirano. "Spoiler: they do."
Hirano is a first-generation Japanese American who grew up in Chicago in the 1970s and 80s. He spent many years as a teenager trying to assimilate into American culture, first by becoming deeply involved with Chicago's burgeoning hip-hop scene at that time. Hirano said he was often around illegal firearms.
He later joined the Marine Corps. He still has tattooed on his wrist the words "Semper Fidelis" ("Always Faithful").
"I got familiar with guns then, and it was fun," said Hirano. "It was fun to shoot. I generally thought they were fine as a tool."
Hirano associates guns with personal protection, particularly as an Asian American in sometimes hostile environments.
As a younger adult, he indulged in wanderlust, exploring nearly every state by putting in many thousands of miles behind the wheel of a pickup truck.
"I really enjoy driving. I would make excuses to drive instead of fly places," he said. "Sometimes if I had two or three days off I would just drive somewhere, then figure out where I was and when I'd have to turn around."
All that wandering made Hirano keenly aware of his place in America.
"As a person of color, I have a healthy amount of fear of places, like small towns where there isn't much representation of people like me," he said. "I've experienced discrimination in places like that throughout my life."
Hirano likes guns, and recognizes that sometimes a firearm could be desired for personal safety. However, he does not own a gun and never has. He said that once a person decides to become a gun owner, that decision is unlikely to be reversed.
"I will know when it's time to own a gun," he said. "Becoming a gun owner is a very specific threshold to cross. I want it to be really deliberate."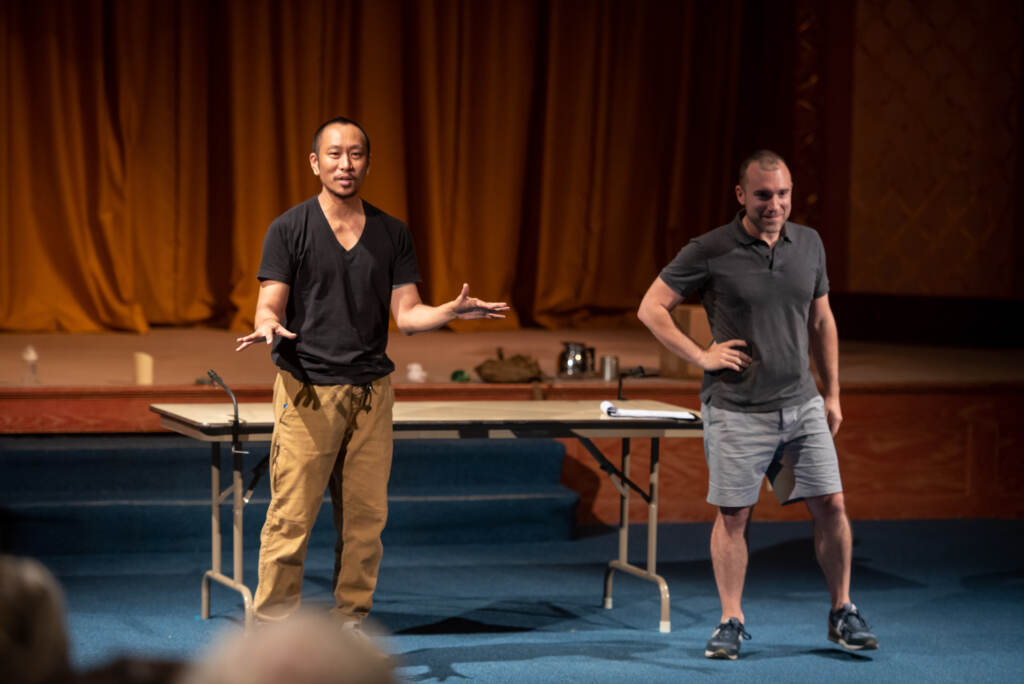 Hirano is not alone. Gun sales in America, which have been steadily rising for several years, saw an unprecedented spike during the pandemic. Many of those sales were first-time buyers.
"Even my friends who are totally anti-gun have started to wonder if they have to, at some point, become gun owners," said Hirano. "That's a really sucky place to be. Part of the project is that there's a sense of escalation within our culture right now about guns and gun ownership."
Like many of Team Sunshine's theater projects, The Great American Gunshow is long-term. The company is committed to putting in extensive time — over a year — developing each unique iteration of the performance for different cities. Team Sunshine recently secured grant funding to bring the show to Detroit and New Orleans between 2023 and 2025.
Local organizations in each city will host the company for over a year, helping them reimagine the performance based on conversations with people in that area.
Hirano said some theaters have asked if Team Sunshine would just come for a one-off performance, without the year-long development process. So far the company has refused those offers.
"We were pretty clear with them," he said. "There won't be any presentation of the piece without a yearlong engagement prior to that point."
Just as attitudes toward guns can vary among individuals – even people within the same statistical demographic – concerns around guns can vary widely from city to city. What plays in Philly will likely not play the same in New Orleans.
So far, Hirano has discovered at least one through line inside the morass of guns in America.
"The Great American Gunshow is really about safety," he said. "Any conversation we have with people, interviews, group conversations, it really revolves around personal safety, the safety of their bubble, of their family, of their home. That intersects with culture, geography, history, familial history, trauma. All those things shift from an urban versus a rural area."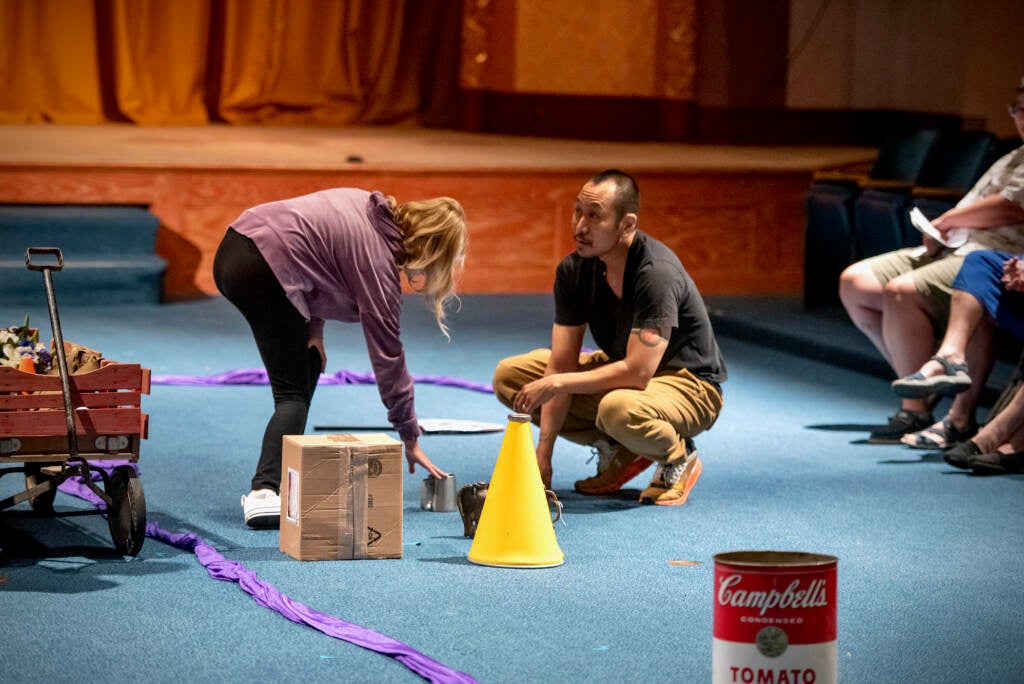 "Safety. That's the thing that we're talking about."
"The Great American Gunshow" will be performed on the 3rd Floor of the Asian Arts Initiative on Friday and Saturday, at 7:30 p.m.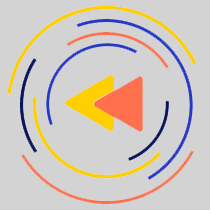 Saturdays just got more interesting.
WHYY is your source for fact-based, in-depth journalism and information. As a nonprofit organization, we rely on financial support from readers like you. Please give today.