Grace period ends for 3 Far Northeast red-light cameras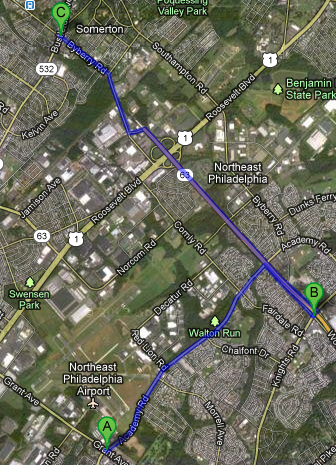 Fines are now in effect for violators caught on the three Far Northeast red-light cameras that were activated in October.
The cameras at Bustleton Avenue and Byberry Road, Academy Road and Grant Avenue, and Woodhaven and Knights roads went on at 12:01 a.m. Oct. 19, and the grace period ended at the start of Wednesday.
"All cameras have been tested and are in perfect working order," according to a statement released Friday by the Philadelphia Parking Authority in October. "The yellow signals have all been timed properly. Both PennDot and the City of Philadelphia have tested the yellow signals and ensured they are all four seconds each."
Violators will be fined $100.
The city's 100-plus intersection red-light camera program began in 2005 at three intersections: Roosevelt Boulevard and Red Lion Road, Grant Avenue and Cottman Avenue. The busiest camera in the city this year has been the one at Levick Street and Roosevelt Boulevard. According to AAA Mid-Atlantic, it racked up 15,049 tickets.