'It's happening everywhere': Girls' High hosts 13 Philadelphia schools for safety summit
The safety summit, attended by more than a dozen schools, follows the deaths of 17 students across Philadelphia so far this school year.
Listen
1:34
Working on a solution to gun violence and want to share it? Get in touch with gun violence prevention reporters Sammy Caiola and Sam Searles.
Despite spring break, the LaSalle University campus was full of students Wednesday as the Philadelphia High School for Girls hosted 13 other schools for a public safety summit.
Convened by Students Acting For Everyone, students and teachers led discussions to find solutions for gun violence. It's the first event of its kind from S.A.F.E., an organization originally created to get students to and from school safely. The summit follows several recent shootings that targeted young people.
Girls' High principal Lisa Mesi asked the adults in attendance to let the students lead.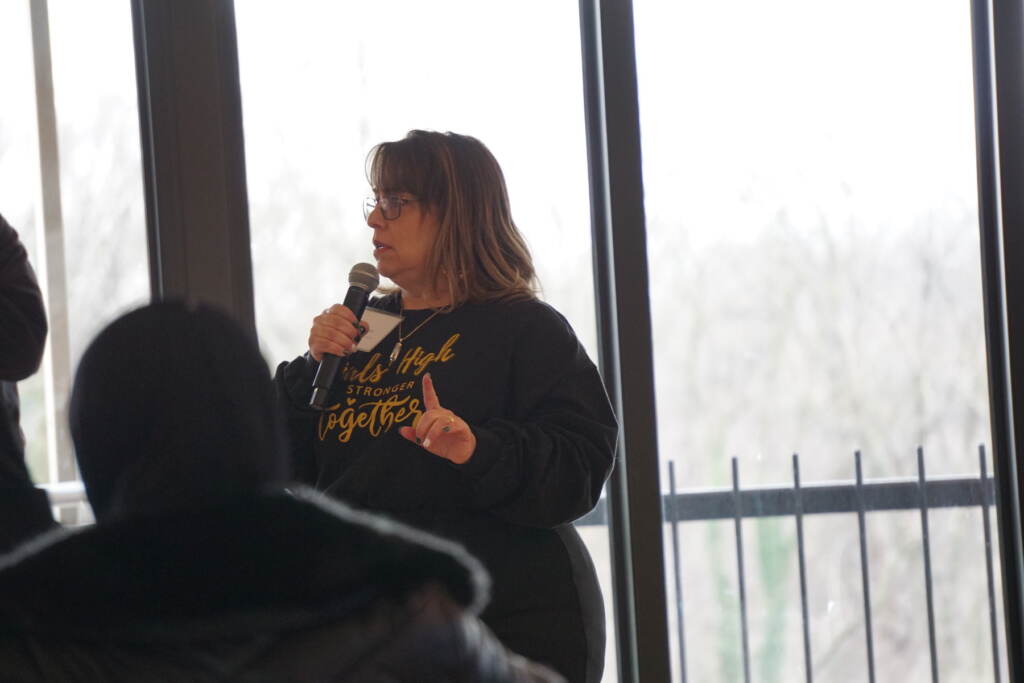 "I truly believe that the answers lie here in this room with you," she said, speaking to students. "It does not sit with adults. We need your perspective. We need your solutions.  Today is all about your voice. So I'm going to say this.  And please know that if you are an adult in a classroom, you will hear this again and again: It is not about us today."
Students were divided into three breakout rooms to brainstorm ideas. In one classroom, Restorative Justice coach Lu Snyder and Girls' High student Saidatul Zannat led a group of about two dozen students through a list of prompts and questions.
"People just keep getting killed and die for no reason," said Wesley Forrest, a junior at the Multicultural Academy Charter School, after the first breakout session. "I feel like we talk about it but then we do nothing about it, like it be in the air and nothing happens. I'm hoping this will come with some closure and knowing that I'm not alone in this, it's happening everywhere and we can really find a solution, maybe."
Patricia Frimpong, a founding member of S.A.F.E. and senior at Girls' High, said she's proud of the work they've done.
"Adults have always held the conversation. To do this with my classmates, who are mostly seniors, people I came into high school with, then the pandemic disrupted our freshman year – seeing those people come together and rally over a shared issue was really important to me because it meant that, 'hey, this issue is happening for me too,' and 'it's important to me, too."
Frimpong said she was impressed by the number of students who attended.
"I'm excited to see what happens in other schools," she said. "I'm really excited to see what I leave behind."
Students at Girls' High are already planning the next meeting, and hope to take action items to local officials and beyond.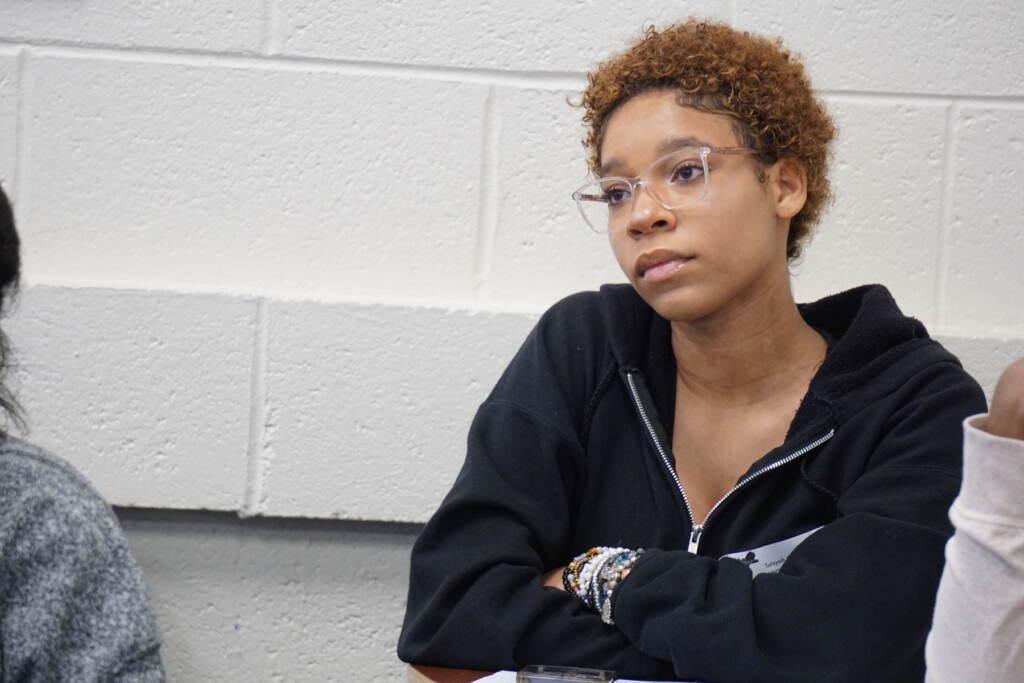 If you or someone you know has been affected by gun violence in Philadelphia, you can find grief support and resources online.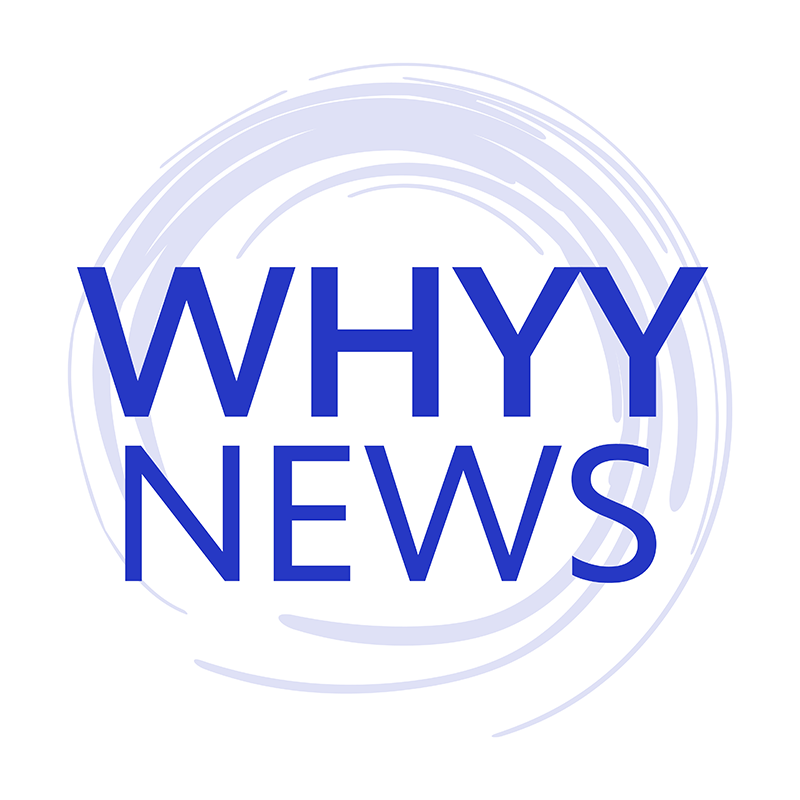 Get daily updates from WHYY News!
WHYY is your source for fact-based, in-depth journalism and information. As a nonprofit organization, we rely on financial support from readers like you. Please give today.