From 'Frozen' to flowers: 5 ideas for weekend family fun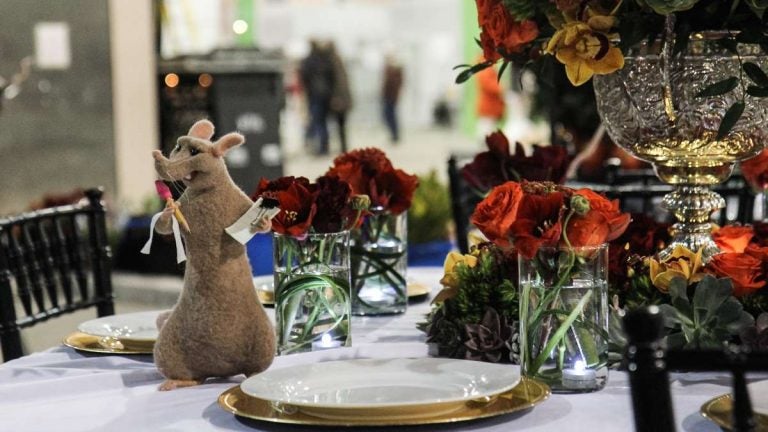 If you want to go sledding for some family fun this weekend, check out our top three suggestions in NW Philly.
But if you're looking to ditch the snow, we have some other ideas.
Friday through Sunday: 'Frozen' Flower Show
No, the flowers aren't frozen, but there is a Disney theme to the annual Philadelphia Flower Show this year. In addition to "Frozen," there are also exhibits from "Cars," "Maleficent," and the new "Cinderella." Catch the show during its final weekend and enjoy the sights while hoping for spring! What better way to escape all of this snow?
Saturday: Musical Theater Free at the Kimmel
The wonderful "Grow up Great" program hosts a free event this Saturday at 11 a.m. Kids and their grown-ups can enjoy great American musical acts, from Rodgers & Hammerstein to Porter and Gershwin. Come sing, dance and act-along with the talented musicians at the Kimmel Center.
Sunday: 'Frozen' Ice Sculptures
Speaking of "Frozen," Mt. Airy resident Peter Slavin will be sculpting a "Frozen"-themed ice sculpture at Laurel Hill Gardens in Chestnut Hill from 1 to 3 p.m. on Sunday. He will be joined by Don Harrison, the sculptor who created the famous "Shiva" sculpture underneath a bridge in Philadelphia last month. And for your "Frozen"-loving little ones, Elsa will be there too! Free and open to the public.
Take advantage of the Pennsylvania Academy of Fine Arts' free family programming. Head to PAFA this Sunday to learn chalk pastel techniques in the spirit of Mary Cassat. Create a family portrait from 2 to 4 p.m.
The Germantown Jewish Center will celebrate Purim with a Carnival! Families can escape the winter blahs and enjoy a moon bounce, games, prizes, food, and fun. Join in on the fun from 11 a.m. to 1 p.m.