Forecasters eye multiple systems in the tropics: 'This is what peak hurricane season looks like'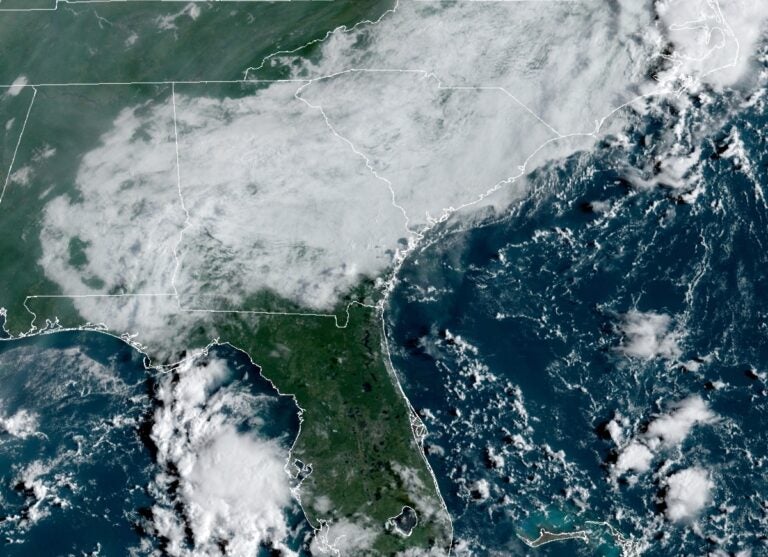 The tropics are extremely active during the statistical peak of the Atlantic hurricane season on Thursday.
According to the National Oceanic and Atmospheric Administration, historical data indicates that Sept. 10 is the day when tropical system activity is most likely to occur in the Atlantic basin due to favorable conditions (warm sea surface temperatures, moist air and low wind shear).
Today is September 10 – generally considered to be the climatological peak of the Atlantic #hurricane season. In the satellite era (since 1966), ~75% of Atlantic seasons have had >=1 named storm and ~50% of seasons have had >=1 hurricane active on September 10. pic.twitter.com/9kzFArPVpu

— Philip Klotzbach (@philklotzbach) September 10, 2020
As of Thursday, there have been 17 named tropical cyclones, including five hurricanes and 12 tropical storms. Two tropical storms are currently active — Paulette and Rene — and fives areas are being monitored for potential development.
There are currently no threats to the New Jersey region.
The most dangerous time of the year for hurricane activity is between mid-August and mid-October, when 96 percent of all major hurricanes form, according to NOAA. A major hurricane is classified as a Category 3 or higher (111-129 mph sustained winds) on the Saffir–Simpson scale.
By mid-October, the ocean and air begin to cool, and wind shear increases, which then lowers cyclone development.
With more than two months left in the current hurricane season, forecasters advise coastal residents to have a plan should a tropical system threaten or strike.
In August, NOAA forecasters increased the predicted number of named storms and major hurricanes.
The updated outlook calls for 19 to 25 named storms (winds of 39 mph or greater), of which 7 to 11 could become hurricanes (winds of 74 mph or greater), including 3 to 6 major hurricanes (winds of 111 mph or greater). The busiest hurricane season on record, which took place in 2005, generated 27 storms, including Hurricane Katrina.
The forecasters pinned the extremely active forecast on warmer-than-average sea surface temperatures in the tropical Atlantic Ocean and the Caribbean Sea, reduced vertical wind shear, weaker tropical Atlantic trade winds, and an enhanced West African monsoon.
The 2020 Atlantic basin hurricane season will end on Nov. 30. The upcoming storm names include  Sally, Teddy, Vicky and Wilfred.
Should the season exhaust the slate of names, the Greek alphabet will be used, as was done in 2005. The initial names would be Alpha, Beta, Gamma, Delta, Epsilon and Zeta.