COVID-19 concerns means fleeing a storm at Jersey Shore will be different in 2020
Listen
3:27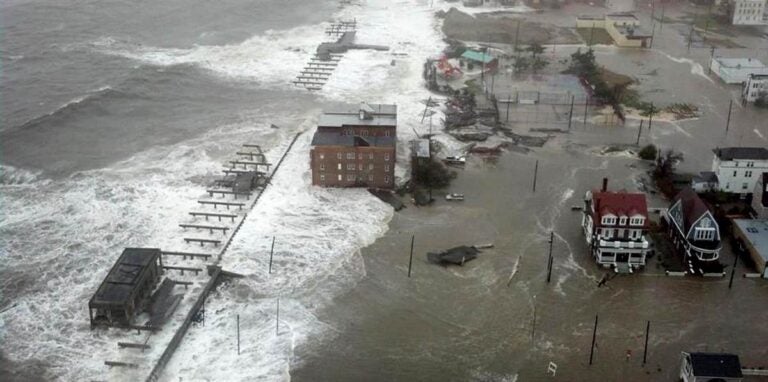 Atlantic Hurricane Season runs until Nov. 30, and this year is already one of the most active on record.
The National Oceanic and Atmospheric Administration predicts that the Atlantic region will see between 19 and 25 named storms this year, with the potential for three to six major hurricanes bringing winds upward of 111 miles per hour.
Coupled with the ongoing COVID-19 public health crisis, this hurricane season presents a challenge to the Federal Emergency Management Agency and the many local emergency management offices.
FEMA Regional Administrator MaryAnn Tierney, who oversees the region that includes Pennsylvania and Delaware, said the agency has put an extra emphasis on general hurricane preparedness during COVID-19, even before any individual storms were on their way.
"The way we respond this year is going to be very different than in previous years," Tierney said.
The agency has developed a national operating guide for state and local emergency management offices that specifically addresses responding to emergencies during COVID-19.
The agency has also allotted $100 million toward modifying evacuation plans and identifying mass care and shelter options that meet the Centers for Disease Control and Prevention guidance.
Tierney said that if evacuation is necessary this year, it's likely it will be called for sooner than in previous years in order to accommodate social distancing and additional safety measures in sheltering environments.
In the case of an evacuation, FEMA always prefers that affected residents shelter with family members or friends outside of the evacuation zone. But taking that option is complicated this year.
"People should be factoring their personal risk into their plan for evacuation and sheltering," Tierney said. "If you normally would go to your aunt's house inland, are you going to be able to do that because of that person's personal medical situation, your personal medical situation? Those are things people need to think about."
Atlantic County Emergency Manager Vince Jones, whose area was hit hard by Superstorm Sandy in 2012, said that residents should decide "way ahead of time" where they would shelter in the case of severe weather this year.
"We're really encouraging people to have a plan that would allow them to leave ahead of the storm but have a safe place to go," Jones said. "It might be a family member. Maybe it's a motel or a hotel outside of the threat area. They need to really think about that because you really don't want to be in one of these facilities within close contact to some of these other potentially infectious individuals."
New Jersey State Police Col. Patrick Callahan, who is also the state's director of emergency management, said for people unable to stay with friends or family, the state is looking into sheltering evacuees in hotels, motels, and dorm rooms. These so-called non-congregate options are an easier way to maintain social distancing.
"That's a big difference than having 200 people in a gym, cot next to cot next to cot," said Callahan, noting that the state sheltered individuals evacuated from Atlantic County during Superstorm Sandy in Rutgers New Brunswick's athletic centers.
Longport, New Jersey resident Susan Lutz has revised her evacuation plan from years past in response to the pandemic. Instead of planning to shelter with a daughter who, along with her family, lives in an area typically unthreatened by severe weather, Lutz and her husband will go stay with a sister-in-law.
Lutz said that the level of exposure her daughter's family has because of their work and school doesn't gel with her and her husband's personal needs. If they do have to shelter with her sister-in-law, Lutz said they will wear masks inside.
September is FEMA's National Preparedness Month, a time that it hopes residents across the country will plan for future emergencies. The agency recommends that households and individuals create "go kits," or bags pre-assembled in case of emergency, well in advance of severe weather or other disasters.
This year, those kits should include personal protective equipment like cloth face coverings and hand sanitizer, as well as food, water, and additional supplies that could sustain individuals for up to several days after a storm.
Despite the additional considerations that potential evacuations will require this year, Tierney from FEMA said it's important that the virus threat doesn't prevent people from seeking emergency shelter or evacuating if they're in harm's way.
"If you live in an area that's a hurricane evacuation zone and you are asked to evacuate, it's critically important that you do that," she said. "Now, in COVID, all of the things that we're doing are going to take longer to do, including potentially responding after the storm."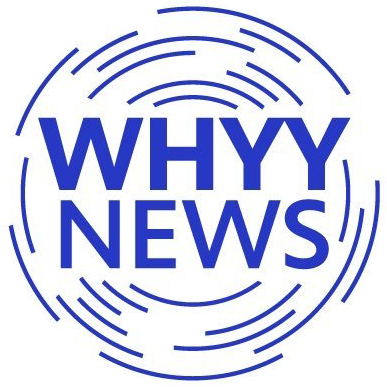 Get daily updates from WHYY News!