For years, breast cancer survivors suffered numbness after mastectomies. A new surgery offers them a chance to feel again
While the options for breast cancer survivors who have undergone mastectomies have continued to expand, many breast reconstruction surgeons have prioritized aesthetics over dealing with the numbness many women experience in their chests and on restoring sensation. 
Now, more surgeons are trying to figure out how to return that sensation to women so they can feel like themselves again, and avoid the mental and physical issues that can come from numbness.
Delaware resident Marianne Sarcich has felt the difference for herself, having undergone two breast reconstruction surgeries since she was diagnosed with stage one invasive breast cancer in 2016.
"I did everything to prepare me for the mastectomy that my surgeon said I needed because [the cancer] was so pervasive," said Sarcich, 56.
Because Sarcich's cancer had progressed to her nipple, she had to have it removed. Sarcich opted for implant-based reconstruction surgery, which accounts for about 80% of breast reconstruction in the United States. The procedure is often done in two stages: At the time of mastectomy, a rigid, balloon-like device called a tissue expander is placed above or below the chest wall and skin is closed over the top. The expander is partially or completely deflated at the time of surgery.
"Over time, as I'm recovering from the mastectomy, they will fill [the expander] with saline," said Sarcich. "And the saline is stretching the skin, the muscle, and the tissue, and that is creating that space so an implant can be inserted."
That stretching process allows for the creation of a pocket where a permanent implant will go. But the vast majority of mastectomies, like Sarcich's procedure, are done by removing the nipple and areola along with all the breast tissue underneath the skin. Within that breast tissue, there are thousands of nerves that provide sensation to the breast skin, the chest wall, and even parts of the upper arm.
"And oftentimes patients have significant, if not permanent, numbness of the breast skin after mastectomy," said Dr. Fares Samra, a New Jersey-based plastic surgeon who specializes in complex reconstruction for breast cancer and traumatic event survivors.
Weeks after her surgery, Sarcich, a mother of two, remembers when her daughter discovered she couldn't feel anything in her chest.
"So then she would sneak up on me and start poking my breast," recalled Sarcich. "And then when I realized she [was] doing that, then it [was] the funniest thing in the world."
Sarcich said her daughter's fascination with her numbness took some of the sting out of not being able to feel anything in her chest. But she says there were still real challenges that came with that lack of sensation. 
Samra, who offers breast reconstructive surgery out of New Jersey-based Samra Plastic Surgery, says there are significant health concerns that can arise from that lack of sensation in the breast. For instance, having functioning nerves in the chest area allows people to know if something is hot or cold.
"I recently took care of a [patient] who had an implant-based reconstruction who had burned her breast," Samra said. "And I think that she had burned it because she had no sensation there." 
And Samra says there are also mental health benefits to consider. Sustained, long term numbness after a mastectomy can impede breast cancer survivors from emotionally healing from the trauma of having had breast cancer in the first place. 
"It's hard to completely put that behind you … if your breasts are totally numb," said Samra.
It's common for women like Sarcich who've had implant-based breast reconstruction to report feeling like there is a foreign body inside their chest. Sarcich, who's a runner, can relate. She remembers going on runs in the winter and returning to her house with what felt like icebergs on her chest. Implants don't retain body heat like a natural breast would, so Sarcich said she was constantly overwhelmed with a cold sensation inside her chest whenever she was in cold environments.
About a year after her initial surgery, Sarcich started to develop a new problem: contracture, or the buildup of scar tissue around the implant. As that scar tissue builds up, it contracts and pulls the tissue that it's attached to, which caused extreme pain in Sarcich's neck. With no way to resolve the condition without another surgery, Sarcich returned to the operating table.
Fearful that getting another implant-based surgery would lead to another issues, this time Sarcich chose a tissue-based breast reconstruction. Commonly referred to as flap reconstruction, this procedure involves taking a section of tissue from one area of your body — most often your abdomen — and relocating it to your chest to create a new breast mound. 
A significantly more complex and longer surgery than implant-based reconstruction, flap surgery requires surgeons to find the blood vessels that keeps the fat of the lower abdomen alive, and dissect the perforated vessels away from their source. That tissue is then completely separated from the body, and then brought up to your chest, where the surgeon reattaches the tissue to new blood vessels near the chest.
"And by sowing those blood vessels together, we reestablish blood flow," said Samra. "And with blood flow reestablished in that tissue, [it becomes] a healthy living mound of skin and fat that we can shape a breast out of and reconstruct a woman's breast with that extra tissue."
Sarcich says she could tell the difference between her implant-based reconstruction and flap surgery almost immediately. She says her breasts felt a lot more natural.
"What I discovered immediately while I was still in the hospital is that it felt and looked so similar to my original breast versus the implant," said Sarcich. "If I had realized that before my mastectomy, I would have just done the flap to begin with."
And Samra says this is a common feeling among women who had failed implant-based reconstructive surgeries and were given follow-up flap surgeries. Flap surgeries are a lot more technically demanding and time intensive than implant-based surgeries, and according to Samra, this may encourage some surgeons to push implants over tissue-based reconstruction.
"In my opinion, 80% of women get implants in this country not because that's the best thing for 80% of women, but because that's what they're offered," said Samra. "A lot of plastic surgeons will only offer patients implants because it's easier for them, it's easier for the patient, it's a better cost utilization of their time. It's just simpler."
But experts say there are significant advantages to getting flap surgery that far outweigh the time it requires. For one, it's much more likely for women to experience a natural return of sensation in their chest with the flap-based procedure. And that's been true for Sarcich who had some gradual return of sensation in her chest since her tissue-based reconstruction. And unlike implants, flap-based surgery has lifelong results.
"The tissue that is now reconstructing your breast, which is your own belly, is all natural," said Samra, "so you don't have to worry about infection as much, you don't have to worry about implant maintenance."
And with flap-based surgery, your new breasts age with you naturally. When you gain weight, your breasts gain weight in proportion. You retain body heat. And Samra says transferring your own tissue means you bring all those nerves, skin, and fat with it.
"Natural biological tissue … can heal and grow and recover, whereas a silicone implant is just there to create volume and shape, but it's not going to necessarily add anything new," he said.
Re-sensation surgeries offer a chance to feel again
Reintroducing sensation in the breast post-mastectomy has been a growing focus of surgeons in the past half-decade. Jessica Erdmann-Sager is a plastic surgeon at the Brigham & Women's Hospital in Boston, Massachusetts. Historically, she says, the return of chest sensation through implant based and tissue-based reconstruction has been unpredictable. Patients may get some return of sensation, but it hasn't been a main focus for surgeons.
"Survival of the reconstruction first and foremost and then aesthetics … have been what we've prioritized," said Erdmann-Sager. "And only recently have we thought more about some of the neurological aspects of reconstructing the breast."
Now more and more surgeons like Erdman-Sager and Samra are using a technique called microsurgical neurorrhaphy or neurotization to restore sensation to women's breasts. At the time of mastectomy, while a surgeon is dissecting those blood vessels from the lower abdomen to create that tissue-based breast mound, they can take the extra step to identify nerves that are piercing through the tissue and connect them to the nerves in the chest.
"When we find a nerve in the chest, we hook that nerve up to a nerve graft, which basically serves as an extension cord," said Samra. "And then on the other end of that extension cord, we connect it to a nerve that we have found in the belly tissue."
According to Erdmann-Sager, neurotization can also be offered during an implant-based surgery, and she's one of the many surgeons who offers re-sensation surgery in both settings. 
Neurotization encourages growth from the nerve in the chest to grow into the nerve in the belly, which then provides sensation for the tissue that the surgeon transferred from the belly to the chest.
"Blood vessels are like plumbing, and I joke around with my wife that I'm basically an overeducated plumber, " said Samra. "And with blood vessels, like plumbing, you can connect the tubes, the blood flows, it works [instantaneously]."
But unlike blood vessels, nerves, once connected, don't work right away. Nerves grow a millimeter a day, and it can take months or even years for patients who've undergone neurotization surgery to feel the full effects of that returned sensation to their chests.
But for those who do, the impact is life-changing. 
"The hope is that [women are] going to have a breast mound that feels like a part of them," said Samra. "So that when they're hugging their children or hugging their loved ones, they don't feel like there is a foreign body between them. It just feels like it's an extension of them."
And Erdmann-Sager said there are other health benefits beyond returned sensation that this procedure opens up to breast cancer survivors. Post-mastectomy pain syndrome can affect up to 30% of women after mastectomy. Erdmann-Sager says surgeons are not only interested in creating natural sensation in the chest again, but also this procedure may help women with chronic pain management.
"Other goals are also … improved sense of well-being, better psychological functioning or sexual functioning," said Erdmann-Sager.
Even after neurotization surgery, full sensation to the chest area isn't guaranteed. After all, surgeons are not connecting the thousands of nerves that may exist in your chest to the nerves in your belly. Rather, they're finding one big nerve trunk that may provide improved sensation.
According to experts, re-sensation surgery only adds about 30 minutes onto traditional flap-based surgery, but Erdmann-Sager says sometimes that's enough to deter patients from trying the procedure.
"We see a lot of patients where they've had losses of their implant-based reconstruction elsewhere due to infection," said Erdmann-Sager. "And they don't want the complexity, they don't want to add anything so they decline it."
For Sarcich, this is a familiar story. She doesn't take surgery lightly and typically wants to limit as much time on the operating table as she can. And after having experienced the failed implant surgery with her contracture, she opted out of neurotization surgery and hoped some sensation would return naturally, which it did.
But a recent study published in the journal of Plastic and Reconstructive Surgery showed that nerve coaptation in flap breast reconstruction is associated with a significantly better sensory recovery in all areas of the reconstructed breast compared with non-innervated flaps.
And according to Erdmann-Sager and Samra, they work with a lot of patients who are seeing the positive effects of a procedure like neurotization. But at the end of the day, they stress the importance of knowing all your options and moving accordingly. 
Samra says not every woman even wants breast reconstructive surgery after a mastectomy and that's an option, too.
"That's a meaningful option for some people depending on either their beliefs, their bodies, their desires or their health," said Samra. "And breast reconstruction is always an elective thing, too."
Sarcich, who launched a Facebook peer support group for breast cancer patients in 2018 says that's a feeling she's seen echo among some of the women in her online community of cancer survivors.
"If you're not ready to make that decision, you don't have to do it immediately," said Sarcich. You can put that decision off, which isn't always told to you, but you need to express that."
For Sarcich, while the initial loss of sensation in her breast was challenging, she says losing her nipple caused a lot more stress and feeling of disconnectedness from her body. But she eventually got a 3D nipple areola tattoo. An experienced nipple tattoo artist can create a realistic image of a nipple that appears to have a physical dimension, but is really flat to the touch. 
Sarcich says getting her tattoo felt less like a medical procedure and more like a day at the spa. It's something she did for herself, she says. And Sarcich can remember the feeling of relief that flooded her body after getting her tattoo.
"This is something where you enjoy and you're just finding yourself again and being treated to something where you're going to be able to feel so much better when you walk out of that appointment," said Sarcich.
"It was an emotional healer no amount of counseling could have given me."
—
Support for WHYY's coverage on health equity issues comes from the Commonwealth Fund.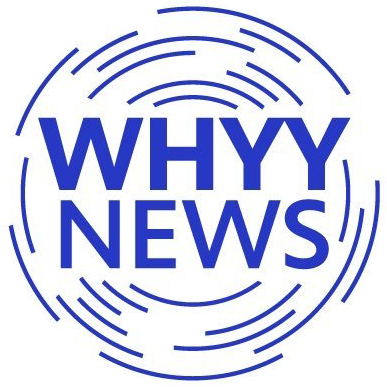 Get daily updates from WHYY News!
WHYY is your source for fact-based, in-depth journalism and information. As a nonprofit organization, we rely on financial support from readers like you. Please give today.