Flashy new lights illuminate four Schuylkill River Bridges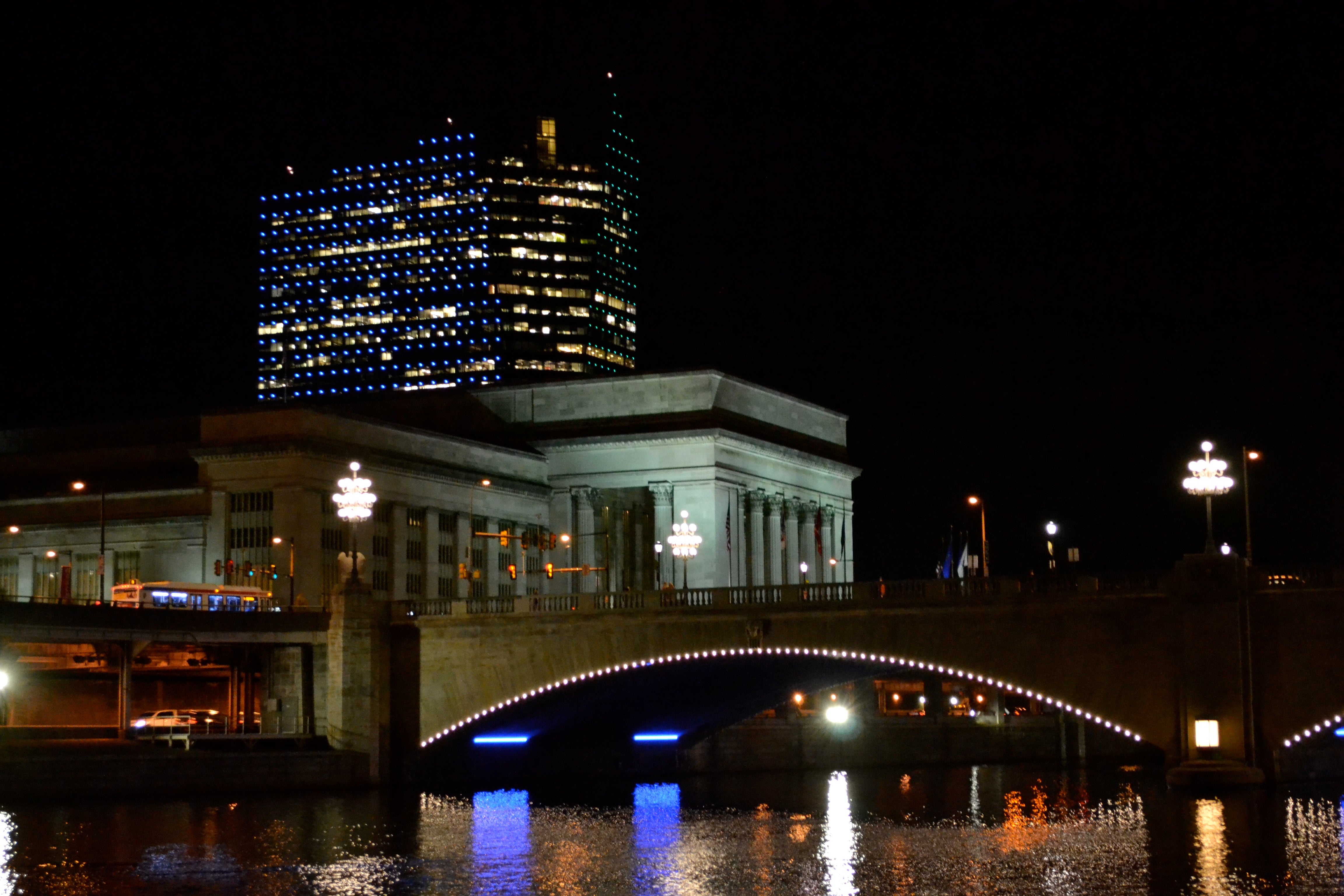 Last night Schuylkill Banks and friends "threw the switch" and and lit the new, enhanced lighting on four Schuylkill River Bridges – Walnut Street, Market Street, JFK Boulevard and SEPTA.
The new lights illuminate the bridges and add to the nightime lights that dance on the river along the Schuylkill River Trail.
The Bridge Lighting Ceremony was part of the Schuylkill Banks Bridge Lighting project, which upgraded and restored the enhancement lighting that was originally installed on the bridges as part of the city's Millennium Celebration in 1999. The project included flood lighting, LED string lighting and pier lighting. The four bridges each had their lighting fixtures refurbished to provide dependable, energy efficient service.
For the best viewing of the new lights, bike, jog or stroll along the lower portion of the Schuylkill River Trail after dark.
The new lights were part of the Schuylkill Banks Bridge Lighting project

30th Street Bridge pre-lighting

30th Street Bridge after officials threw the switch

A boat cruised beneath the illuminated bridges as the lights danced on the water

30th Street Bridge with 30th Street Station hidden in the background, pre-lighting

The new lights illuminate 30th Street Station from the river

Some attendees watched the lighting from the water

In addition to the bridge lighting, festivities included dessert and a stroll along the trail

Current and former city and state officials pulled the lever to officially turn on the new lights
WHYY is your source for fact-based, in-depth journalism and information. As a nonprofit organization, we rely on financial support from readers like you. Please give today.