Councilman Johnson introduces budget amendment to maintain Schuylkill River Trail funding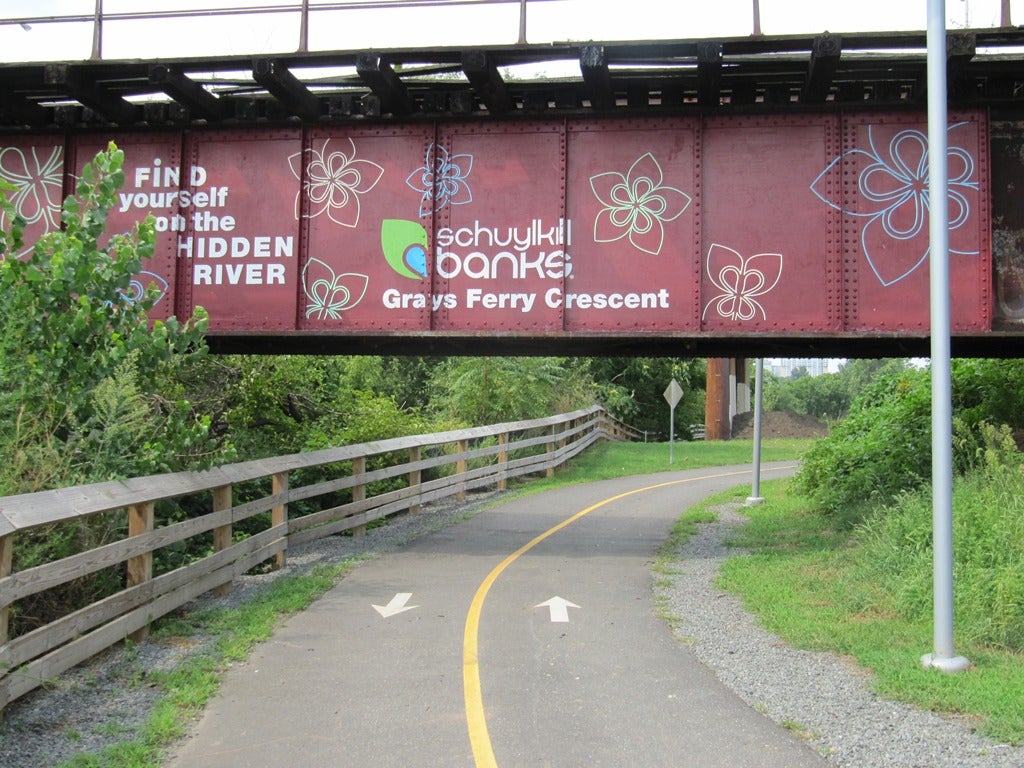 Last week, Councilman Kenyatta Johnson introduced an amendment to Mayor Jim Kenney's budget proposal that would restore—and even increase — the city's funding commitment to the Schuylkill River Trail.
Under Mayor Kenney's budget proposal, capital funds for the Schuylkill River Trail were slated to decrease compared to last year's fiscal 2017 budget. In the previous budget, the trail was set to get $1.5 million in the coming fiscal year, and $6 million through fiscal 2022 (the city capital budget includes six-year spending projections). Kenney's budget reduced that to $1 million next year and $4 million through fiscal 2023. Johnson's amendment would provide a large increase initially, to $3 million in fiscal 2018, and $8 million through 2023.
Joe Syrnick, executive director of the Schuylkill River Development Corporation (SRDC), which oversees the development of the Schuylkill River Trail in Philadelphia, welcomed the amendment, saying the initial budget proposal would have delayed upcoming projects.
Syrnick said the construction of a swing bridge to connect the Grays Ferry Crescent section of the trail, which wraps around the Pennovation Center, to the recently-opened Bartram's Mile is fully funded and will begin this summer. That will leave a gap in the Trail between the Gray's Ferry Crescent and Christian Street where the Veolia natural gas plant sits. SRDC has proposed a bridge or another boardwalk path built in the river to go around the power plant and connect the two sections of the trail.
In a statement, Johnson said Philadelphia "cannot unlock the Trail's full potential until we connect the upper Trail to the newly completed Grays Ferry Crescent and Bartam's Mile." Johnson credited the trail for encouraging a real estate boom along the Schuylkill, pointing towards recent trail-fronting towers from Aramark, developer Carl Dranoff, and the Children's Hospital of Philadelphia.
The trail improvement funds are part of the city's Commerce Department budget. The budget's proposed decreased commitment to the Schuylkill waterfront coincided with the Mayor's $90 million pledge to the Delaware waterfront in the form of capping a section of I-95.
Johnson's amendment does not redirect funds from another source. Ultimately, if the capital budget isn't reduced elsewhere, it would simply increase the size of the general obligation municipal bond the city floats to cover the capital budget.
Even though the Schuylkill River Trail's improvements and extensions have largely been paid for by state, federal, and philanthropic grants, a reduction in city funds could significantly delay subsequent projects. The outside grants usually require the city to pony up matching funds.
*UPDATE: Kenney spokesperson Lauren Hitt e-mailed the following statement in response to this article. "The reason the Trail's allocation was lowered in FY18 is because they have $4.5 million in carryforward funds from FY 17 and FY 16. We thought it appropriate to ask them to spend down the millions of dollars they already had, before awarding them more."