Firefighter injured in Bustleton blaze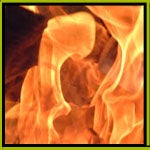 A firefighter was injured overnight while battling a blaze in Bustleton. Colonial Electric Supply at Bustleton Avenue and Lott Street caught fire around 2:45 this morning, and firefighters rushed to the scene.
One firefighter was taken to Aria Health-Torresdale. His condition and the cause of the fire remain unknown.