UPDATED: Reward offered for arrest in fatal Frankford shooting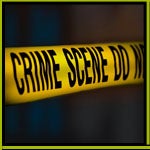 UPDATED June 4 – Police are offering a $20,000 reward for information leading to the arrest of Jalil Cooper, the man wanted in connection with the may 20 murder of Edward Pagan.
Police are investigating a firebombing in Frankford at the same address where a man was killed last month.
No one was injured Saturday morning when molotov cocktails were launched into a home on the 1200-block of Adams Avenue. Occupant Victor Guzman, a city corrections officer, was injured last month when his stepson was fatally shot inside the home.
Edward Pagan died as the result of gunshot wounds he sustained from an argument, and police are looking for 20-year-old Jalil Cooper of the 4200-block of Penn Street in connection with the shooting.