Financial Perspectives: Starting your life right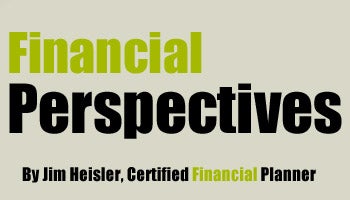 This is college commencement season, with thousands of new graduates starting their lives.
Many will be facing some significant challenges, such as trying to find a job in a very difficult market, renting an apartment or buying a home and maybe purchasing a new car. If there is a graduate in your life, you may want to pass along some of the following suggestions.
First, if you are lucky enough to have secured a job, do not make any big purchases until you have had a chance to really analyze where you will be from a cash flow perspective (that is the amount of money flowing in versus what will go out). Creating a simple budget will be the best way to do this. Be sure to account for all your anticipated expenses, especially your student loan payments. One of the big mistakes that new graduates make is to immediately run out and buy a new car. The payment and related car insurance costs can consume a significant amount of your monthly income and will make it difficult for you to save.
Second, begin investing in yourself. Consider setting up an account as an emergency reserve. The rule of thumb is put aside three to six months of living expenses. Next, enroll in your employer's retirement plan. Many plans will match some amount of contribution that you make. Some advisors suggest contributing up the amount of the match and investing any extra that you can afford in an IRA (a Roth IRA probably makes the most sense).
Third, try and limit your use of credit cards. Besides getting into car payments too quickly, racking up credit card debt can be devastating and the effects can last years. Try to limit your purchases only to what you can afford to pay for in cash. It may difficult to do this, but if you can be disciplined around this, you will help yourself immensely.
Fourth, consider living at home as long as you can. Your parents may not be thrilled with this, but you will be able to save a lot more money if you are not paying rent or a mortgage.
Fifth, if your company offers disability insurance, be sure to take advantage of it. Everyone should be covered by both short- and long-term disability insurance. Many people may think that young people do not need such coverage, but this cannot be further from the truth. Young people can become disabled just like anyone else and the financial impact can be significant.
These suggestions may not put you on the path to financial freedom, but hopefully it will push you in the right directions. Congratulations and best wishes for the future.
The views expressed are not necessarily those of Cambridge and should not be construed as an offer to buy or sell any security.
Jim Heisler, CFP®, CDFA™, CASL™ Family Wealth Services, LLC 8725 Frankford Avenue Philadelphia, PA 19136 jim@familywealthservices.net 215-332-4968
Jim Heisler is a Certified Financial Planner with Family Wealth Services in Holmesburg. You can read all his Financial Perspective columns here.