'Everyone should have heat': Interfaith leaders allege PGW left vulnerable families in the cold
Advocates claim delays caused by the gas utility left some Philadelphians without heat. Philadelphia Gas Works calls the group's claims "fabricated."
Members of the interfaith advocacy organization POWER held a vigil at City Hall Thursday to protest what they claim were delays caused by the city-owned gas utility that left some Philadelphians without heat — and a lack of answers from the utility. Philadelphia Gas Works calls the group's claims "fabricated."
"Energy is a basic human right," said Francis Upshaw, a member of POWER's Board of Directors, at Thursday's vigil. "Everyone should have heat."
At issue is how quickly the utility restores service for people utilizing LIHEAP, or the Low Income Home Energy Assistance Program, a federally funded program administered by the state that helps low-income households pay their heating bills. The program also provides crisis grants of up to $1,200 to households in immediate danger of being without heat — like in the case of a shut-off. Once the Pennsylvania Department of Humans Services' County Assistance Office staff confirm a customer is eligible for a crisis grant and notify a utility, the utility is required to restore heat within 48 hours, according to DHS spokesperson Brandon Cwalina.
But Robert Ballenger, who leads Community Legal Services' Energy Unit, said roughly half a dozen clients told him in October and November they experienced delays in getting their heat turned back on, even after securing LIHEAP grants. Ballenger said PGW was first requiring them to enroll in the Customer Responsibility Program  — a customer assistance program that can reduce PGW bills for low-income customers. PGW is also currently subject to the state's winter shut-off moratorium, which prevents the utility, in most cases, from disconnecting customers below a certain income limit between Dec. 1 and March 31, Ballenger said.
But no PGW customers are currently waiting for their service to be restored due to waiting to enroll in the Customer Responsibility Program, according to PGW spokesperson Richard Barnes.
"I am not sure how to be clearer," Barnes said in an email. "We have searched our records and we have no customers waiting to have their service restored due to waiting to enroll in our Customer Responsibility Program."
PGW does encourage customers who have experienced shut-offs to apply for CRP, which offers eligible customers a more affordable monthly payment and can lead to forgiveness of gas bill debt.
"A LIHEAP grant may not cover their entire past due balance; enrolling in CRP would freeze that back debt and protect against a future disconnection for non-payment," Barnes said.
Barnes said as soon as PGW is notified that a customer has been approved for a LIHEAP grant, the utility reaches out to the customer to schedule a time for service restoration — during which the customer needs to be home.
"Our aim is always to provide service no matter the season but especially during the winter," Barnes said.
Ballenger and members of POWER want a guarantee from PGW that the utility will not delay reconnection for LIHEAP crisis grant recipients.
"Really, our focus is on what's going to happen in the coming months when PGW starts, again, sending out termination notices," Ballenger said.
Advocates also want more answers from PGW about the state of utility shut-offs. Linda Clark, a member of POWER, cites a Public Utility Commission report showing that by December of last year, PGW customers experienced 15,000 disconnections, but just over 10,000 reconnections.
"What happened to those [roughly 5,000] people?" Clark asked. "Did they make a lot more money and be able to afford their heat again, or what happened? We don't know, and we think that PGW should give us those numbers and explain what's going on."
Councilmember Helen Gym, who attended Thursday's vigil, said her office is in contact with PGW over the issue, and that those conversations are "still evolving." She echoed advocates' calls for more transparency.
"This is an important issue, and I think that PGW could easily clarify the situation," she said. "So we're urging them to do so."

WHYY is one of over 20 news organizations producing Broke in Philly, a collaborative reporting project on solutions to poverty and the city's push towards economic justice. Follow us at @BrokeInPhilly.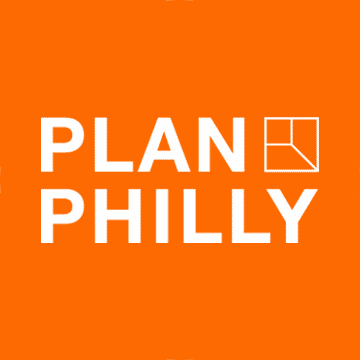 WHYY is your source for fact-based, in-depth journalism and information. As a nonprofit organization, we rely on financial support from readers like you. Please give today.