'Poison is in the dose': Philly aims to limit environmental hazards with new legislation
Philly Councilmember Helen Gym plans to introduce legislation Thursday that could protect already overburdened communities by keeping additional pollution out.
Some communities in Philadelphia deal with multiple environmental hazards, like exhaust from truck traffic, air pollution from industrial facilities, and flooding. Councilmember Helen Gym plans to introduce legislation Thursday that could protect already overburdened communities by keeping additional pollution out.
"Poison is in the dose," said Jerome Shabazz, an environmental justice advocate who leads the Overbrook Environmental Education Center in West Philly and supports Gym's proposal.
Environmental justice advocates often talk about cumulative impacts — or the combined toll that multiple sources of pollution have on people's bodies. Polluting facilities and toxic sites are often located in Black and brown neighborhoods, and people of color tend to face more of these environmental hazards than white Americans. The concept of cumulative impacts can also include non-pollution-based stressors, such as high unemployment rates, poverty rates, unaffordable housing or discriminatory healthcare.
"These kinds of factors are what lead to devastating racial health disparities, and these disparities increase sensitivity to pollutants," Gym said at a press conference she held at a playground near the former PES refinery in Southwest Philly Wednesday. "We see this in the dramatic and disproportionately high rates of asthma among Black children concentrated in specific regions of the city. We see it in the elevated risk of cancer and heart disease."
But when the city makes permitting decisions, officials do not look at a proposed facility in the context of existing pollution sources and health impacts, said Ebony Griffin, an environmental justice advocate at the Public Interest Law Center. The legislation Gym plans to introduce to Council Thursday would require the city to consider all of these factors when permitting industrial operations in already overburdened communities. 
First, the legislation would require the city to create a detailed map of environmental justice areas in the city, defined as places where residents "experience excessive exposure to environmental toxins or stressors and consequently bear an undue burden of negative health or environmental impact," according to a draft version shared with PlanPhilly. This analysis would incorporate environmental, climate, health and demographic indicators, including all identifiable sources of exposure to pollutants and contaminants — a far more nuanced look than the state's environmental justice map, which only considers racial demographics and poverty rates, and puts nearly all of Philadelphia in an EJ area.
"This will give our city the best baseline understanding yet of what the actual real life situation is on the ground," Gym said. "From there, we'll be able to understand the impact of new projects not in isolation, not parcel by parcel, but in the context of all this important data, helping us to understand exactly how these projects will actually add to the existing landscape and ensure that some communities don't suffer at the expense of others."
Under the draft legislation, when industrial operations in environmental justice areas defined by the mapping apply for licenses or permits, including permit renewals or expansions, and the project could adversely impact the health of nearby residents, the city's Department of Public Health would need to conduct a cumulative impact assessment. This assessment would measure risks to the environment and human health from the proposed project when added to the impact of other past, present and "reasonably foreseeable" future sources of pollution, while also considering the demographics, health or other vulnerabilities of the affected community.
The health department could then use the results of this assessment to require the operation include additional safety precautions, like pollution controls or air monitoring, or deny the permit wholesale. The health department would likely set the specific policies around when permits would be denied, said Eric Schulz, a staff member in Gym's office.
Shawmar Pitts, an advocate with Philly Thrive who has lived all his life in Grays Ferry near the now shuttered PES refinery, called Gym's proposal "monumental."
"In our communities, we never receive protection from those who should protect us," he said. "Every household on your block, somebody suffers from cancer. Somebody suffers from an illness connected to this oil refinery, and you go to your city officials and you can't get them to see your plight."
Ebony Griffin, whose work supports low-income communities and communities of color on issues surrounding land access and development, also supports Gym's legislation. At the Councilmember's press event Wednesday, Griffin pointed to the example of the city's 2017 decision to permit SEPTA's natural gas-powered combined heat and power plant in Nicetown, a majority-Black neighborhood. The EPA launched an environmental justice investigation into that decision last year.
"Nicetown residents participated at literally every stage of the permitting process, writing letters to their elected officials, attending and speaking at public hearings, drafting persuasive public comments, all to no avail," Griffin said. "That is because the city, when making permitting decisions in environmental justice communities like Nicetown, does not consider pollutants in the aggregate."
Gym said the legislation would make Philadelphia a national leader, although some states are already working to incorporate cumulative impacts into their permitting processes. New Jersey Governor Phil Murphy signed a similar measure in 2020, and Massachusetts Governor Charlie Baker followed suit last year. The EPA said last fall it would increase its consideration of cumulative impacts in rulemaking and permitting.
Schulz, in Gym's office, said the Councilmember hopes the legislation will be heard in committee sometime this month.

WHYY is one of over 20 news organizations producing Broke in Philly, a collaborative reporting project on solutions to poverty and the city's push towards economic justice. Follow us at @BrokeInPhilly.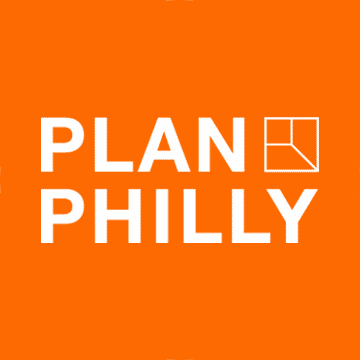 WHYY is your source for fact-based, in-depth journalism and information. As a nonprofit organization, we rely on financial support from readers like you. Please give today.