'Everybody is extremely worried': Philly's Ukrainian community fearful of Russian threat
Members of the local Ukrainian diaspora have been doing what they can to support Ukrainian resistance from afar.
As the threat of armed conflict in Ukraine escalates, local members of the community are watching anxiously, some urging the United States to take a more active stance as the Russian military builds its presence on the Ukrainian border.
"It's really, really dreadful to think about what is happening," said Roman Petyk, board chairman of the Ukrainian Selfreliance Credit Union. He was born in Pennsylvania to parents who left western Ukraine following WWII.
"Everybody is extremely worried," said Iryna Mazur, Honorary Consul of Ukraine in Philadelphia. Many of the region's more recent immigrants from Ukraine still have family there, she said, including Mazur herself. "I am in contact with them daily" about the situation, she said.
A British intelligence report released over the weekend alleges that Russian leader Vladimir Putin is plotting to install a pro-Russia leader in Ukraine. In the event of a Russia-backed coup, President Joe Biden has pledged to use U.S. military forces to support allies in the region, with orders Monday for troops to prepare for deployment. At the same time, the U.S. State Department also ordered family members of embassy staff in Kyiv to leave, a sign that conflict could be imminent. Russia has amassed over 100,000 troops on the border with Ukraine since last October, when a Ukrainian drone strike targeted Russian-backed separatists, and reignited the threat of active conflict.
Members of the local Ukrainian diaspora have been doing what they can to support Ukrainian resistance from afar.
Philadelphia is home to around 6,900 people born in Ukraine, according to the Pew Charitable Trusts. The regional community estimate for the entire Delaware Valley is much larger, north of 60,000 people. It's a mixture of families descended from post-WWII refugees, those who fled following the collapse of the Soviet Union, and more recent religious refugees, among others.
Sports clubs, churches, cultural institutions, and businesses catering to this diaspora abound, from northeast Philadelphia to Jenkintown. Some have been active in supporting Ukraine's military over the last eight years, since Russia's 2014 annexation of Crimea.
The ongoing conflict between Russian-backed separatists and Ukrainian fighters has killed 14,000 Ukrainians between 2014 and 2021, including 3,000 civilians, according to the United Nations. Another 1.5 million have been forced from their homes but remain inside the country.
Too little, too late
In the Ukrainian Catholic Cathedral of the Immaculate Conception in Northern Liberties, icons painted on pieces of old ammunition boxes hang along a wall, part of a fundraiser to help cover medical costs for injured Ukrainian soldiers.
While recent headlines have made more Americans aware of the conflict, the Ukrainian community in the U.S. has been worried about the state of the homeland for almost a decade.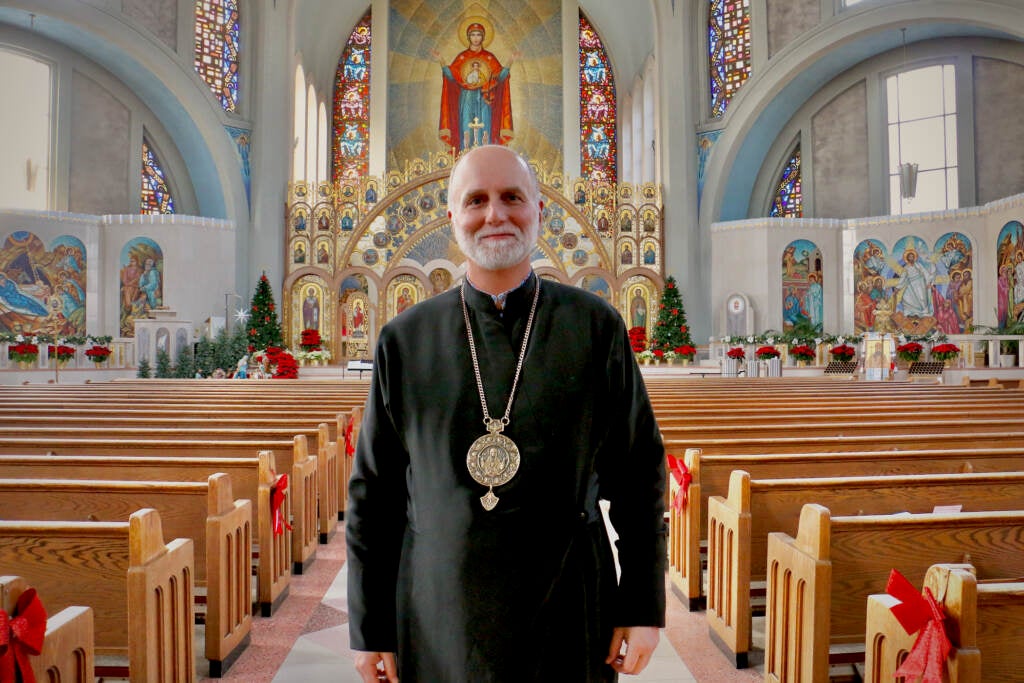 "They've stood up to one of the biggest armies in the world for eight years, and they love their land," said Metropolitan Archbishop Borys Gudziak, who leads that church and serves as the U.S. head of the Ukrainian Catholic Church. Gudziak, originally from Syracuse, spent 20 years living in Ukraine, and plans to visit the country next week.
He and others have been critical of the U.S. government's approach, wanting a more forceful response to incursions by Russia into Eastern Europe. Saying that Putin's advance into Ukraine is likely, Biden is now considering bringing U.S. troops to nearby eastern European N.A.T.O. allies.
"We think it's something that should have been done as soon as the first troops arrived on the border of Ukraine," said Eugene Luciw, president of the local chapter of the Ukrainian Congress Committee of America. Ukraine is not a member of N.A.T.O., so an attack there does not automatically trigger intervention.
Petyk echoed the "too little, too late" sentiment, saying it only emboldened Putin to be more aggressive.
"What troubles people here is that the U.S. foreign policy is much more reactive than proactive. The idea that we would wait for an invasion to adopt economic sanctions…seems like an absolutely absurd non-starter," he said.
Petyk and Luciw also criticized Germany for not taking a stronger stance, linking the decision to its dependence on gas from Russia for energy needs.
Members of the Ukrainian Congress Committee of America have a meeting with Rep. Madeleine Dean (D-04) scheduled for Wednesday, and urged all local elected officials to support a harsher stance towards Russia. Efforts in the U.S. Senate to pass new sanctions on Russia have stalled, with a partisan divide over the terms and scope.
On Sunday, members of the local Ukrainian community will rally on the steps of the Philadelphia Art Museum, to draw attention to what is happening in their home country. They are expected to be joined by local residents from Belarus and Georgia as well, two other countries where Russia has exerted influence.
Archbishop Gudziak said this is a potentially history-defining moment for Ukraine, noting its role in some of the biggest moments of the past century.
"If the Holocaust, if the Nazis, if the communists could not keep this people down, it won't happen now," he said, "but unfortunately it might be very bloody."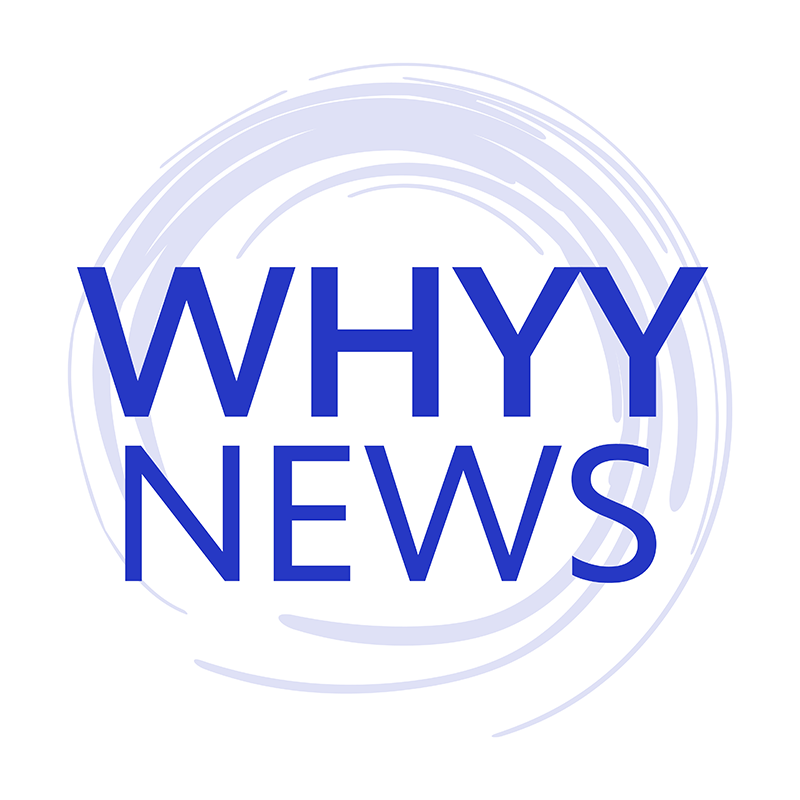 Get daily updates from WHYY News!
WHYY is your source for fact-based, in-depth journalism and information. As a nonprofit organization, we rely on financial support from readers like you. Please give today.