Eating disorders, and demand for treatment, rise with the pandemic
Since COVID-19 took hold, mental health experts say, more adolescents and young adults have sought help to combat their eating disorders.
Listen
0:57
Twenty-year-old dancer Alyssa Wendel first suffered from anorexia when she was in high school. Dancing was the way she coped throughout college, but when the pandemic first hit and dancing was no longer an option, she was forced once again to face her eating disorder.
Being sent home from school, dealing with the isolation and lockdown restrictions sent her into a tailspin, Wendel said. She suffered from disordered eating prior to the pandemic, she said, but "that's where my eating disorder took hold of that and was like, 'OK, so this is like the perfect time.'"
"It was kind of the perfect storm, to say the least," Wendel said.
The National Association of Anorexia Nervosa and Associated Disorders, a nonprofit organization, says eating disorders will affect 9% of the U.S. population, or about 28.8 million Americans, over the course of their lifetimes. Eating disorders are among the deadliest behavioral health conditions, the organization says, second only to opioid overdose.
Over the course of the COVID-19 epidemic, mental illnesses have been heightened, medical experts say, and issues such as eating disorders are on the rise.
"What we see at CHOP mirrors what people are reporting across the country and internationally, which is a rise in adolescents seeking out treatment for eating disorders, both in the outpatient setting and then also in the hospital setting," said Alix Timko, a psychologist in the Department of Child and Adolescent Psychiatry and Behavioral Sciences at Children's Hospital of Philadelphia.
Over the course of the pandemic, Timko said, she has seen not only new onset cases, but also kids who had improved relapsing.
Wendel went into residential treatment at the Renfrew Center for Eating Disorders' Philadelphia Spring Lane location in September and continued outpatient services at the Center City location afterward. The decision wasn't an easy one, she said.
"The eating disorder is something that turns into a coping mechanism, and it is how you get through your day-to-day life," Wendel said. "It definitely is hard to give up that control and just let go of everything that I've used to deal and cope with things, especially in a time of a pandemic."
Wendel's experience is not an uncommon one, said Kristin Szostak, site director at Renfrew's Philadelphia location. In the case of some young people, she said, the pandemic threw them into survival mode.
"Some in recovery may identify with old eating disorder behaviors or thoughts because that was comfortable," Szostak said. "That was something that was familiar, 'Let me go back to something I know because I'm living in this unknown right now,' even though that was maladaptive."
But as there was a rise in the number of people seeking help, facilities were having to balance COVID-19 restrictions with providing care and support. Timko said most in-person visits stopped in mid-March 2020, and CHOP moved rapidly to telehealth. Timko said for those with access to technology, telehealth has proved to be effective at CHOP.
At many facilities, intensive outpatient programs, which typically involve large groups, were forced to pause or move online entirely. And at residential programs, the staff were dealing with capacity issues, such as reducing the number of beds to maintain physical distancing. The wait to be accepted into a residential program could be anywhere between four to six weeks; intensive outpatient programs also had waits of a few weeks. Even making an appointment with an eating disorder specialist could take weeks because of the high demand.
"That's also happening with other forms of mental health, because there is such a mental health crisis right now that it is just getting more and more difficult to get kids, the teenagers, the care they need, Timko said.
"We don't have enough mental health providers, let alone mental health providers who treat eating disorders," she said.
The Renfrew Center converted its entire program to a virtual platform in less than 48 hours during the lockdown, and, according to Szostak, those 17 outpatient locations are still operating remotely. She said there are two residential sites, one in Philadelphia and one in Coconut Creek, Florida, that have been able to function in-person.
"In addition, we've actually been able to include more support in our programming," Szostak said. "Specifically, I've had families join via Zoom for family therapy sessions from New Zealand and Australia, which I don't know that we would have been able to do that had we not been put in this situation of 'we need to figure this out.'"
Szostak hopes that as people learn more about eating disorders and mental illness, society will move away from some of the stereotypes used in the movies.
"An eating disorder can present in anyone of any background, any culture or any ethnicity. It's not just that thin white girl's disease," she said.
According to data from the National Association of Anorexia Nervosa and Associated Disorders, Black teenagers are 50% more likely to suffer from bulimia (recurrent episodes of binge eating along with compensatory behavior such as vomiting, fasting or laxative use) than their white peers, although they are less likely to be diagnosed than white teens.
If you are or anyone you know suffers from an eating disorder, the National Eating Disorder Association helpline is 800-931-2237.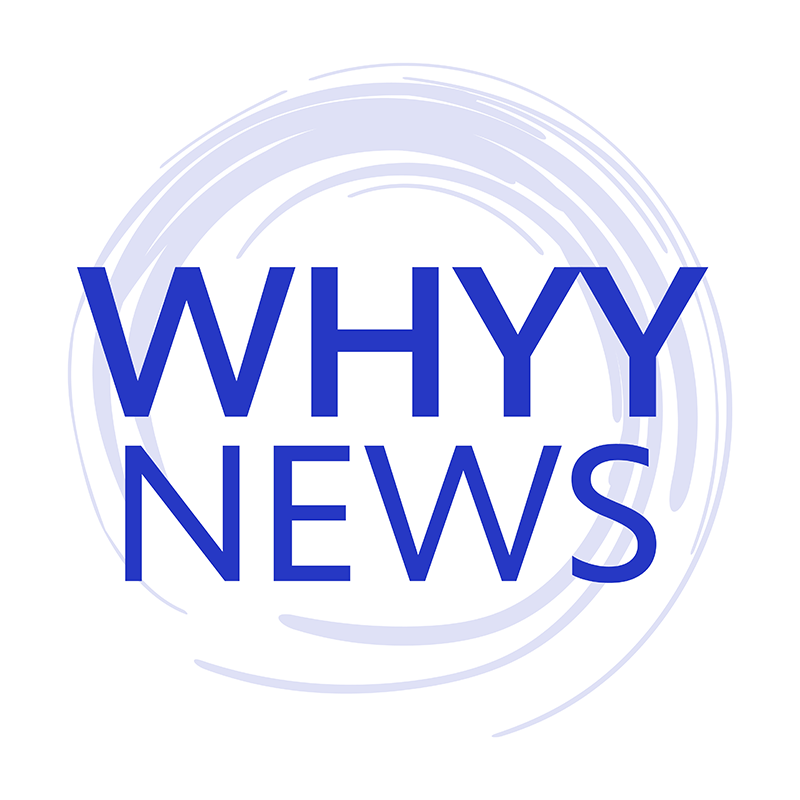 Get daily updates from WHYY News!
WHYY is your source for fact-based, in-depth journalism and information. As a nonprofit organization, we rely on financial support from readers like you. Please give today.