Easter in Fox Chase: A poem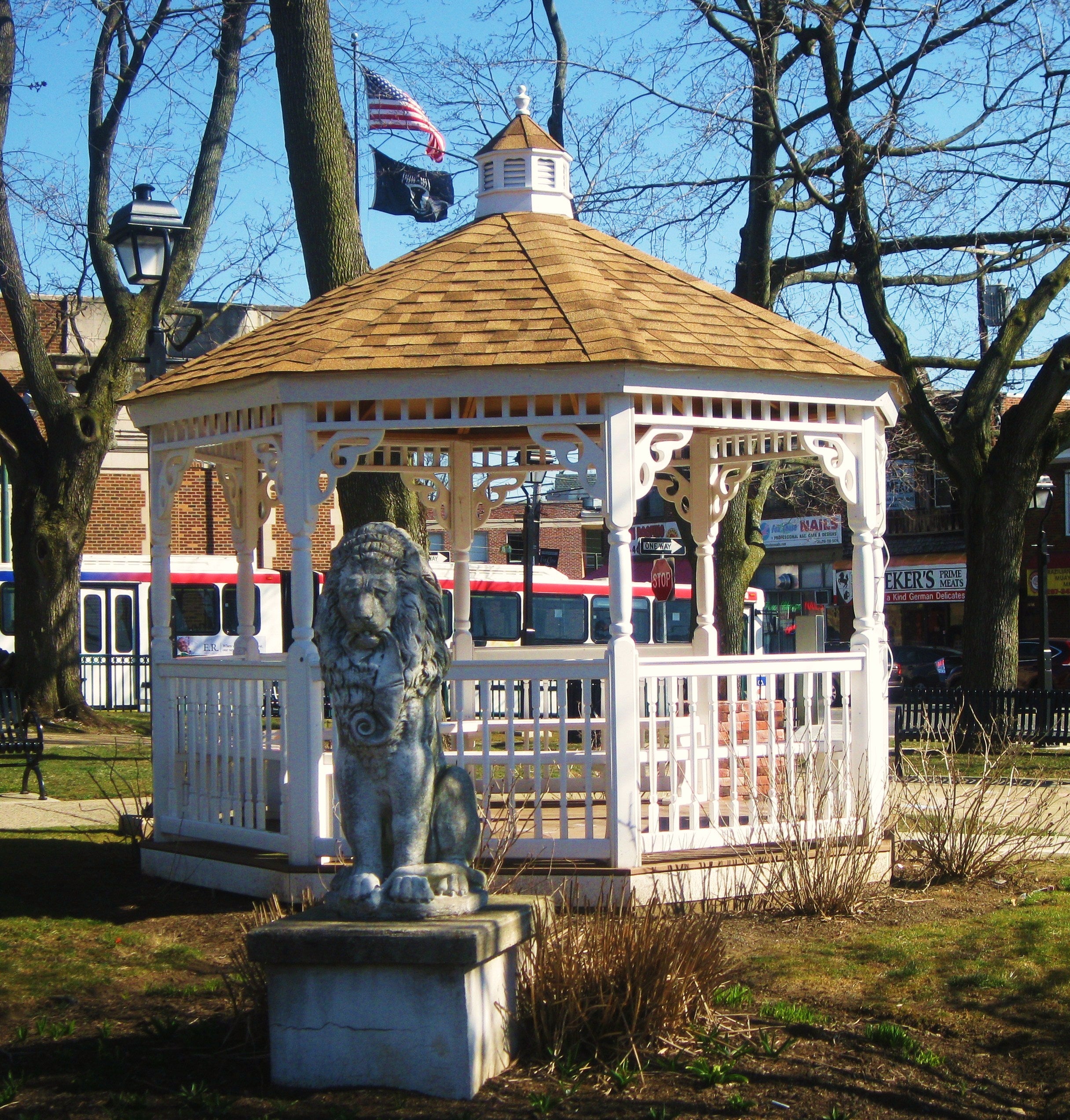 The following is a seasonal poem submitted by Fox Chase resident G. E. Reutter.
I sit in the gazebo in the small park guarded by Lions
Listen to the diesel engines of the buses as they park
in the loop; hear the train stop at the end of the line
just behind the moon. Watch artists bloom and little
bits of everything just down from the German butchers
where next door Vietnamese girls work on fingers and
toes.
Angels Hop at Rhawn and Oxford as the second hand
clicks away on the village clock. The carpet guy trims
pieces as Jimmy and the guys trim hair and Clippers
is packed with ladies awaiting Easter Sunday. People
come and go out of the loop play guitars at the music
shop order Foxroc's at the deli . Time after time Sally
holds bouquets of flowers as the locksmith works away
next to the shop of American coins. The computer guys
watch the pizza guy who is always running; has that
moonstruck look in his eyes as Tim Tim is perched on
a stool at Bills and old men look for Tony whose scissors
have departed for another place.
I sit in the gazebo in the small park under the shadow
of the Legion hall as McNally's fills with happy hour
folks , across the street the small Chinese lady spins
washers and dryers from eight to ten everyday. I look
forward to Sunday when the church bells will sound
scent of hyacinths, tulips and Easter lilies will fill the air.
G.E. Reutter resides in the Fox Chase. You can visit him at his website. You can read his Fox Chase articles for NEast Philly here.