Dr. Fauci talks death threats, gay bathhouses, and Ronald Reagan with Fresh Air's Terry Gross
In a WHYY event honoring him, the infectious disease expert detailed lessons from the HIV epidemic he's applied to the coronavirus crisis.
This is not the first time Tony Fauci has gotten death threats.
During the height of the HIV epidemic, LGBTQ activists pressed him to make experimental treatment drugs available for gay men dying of AIDS. They called on him to do something  —  anything — to stop the epidemic that was taking the lives of so many in their community. They protested outside his office at the National Institutes of Allergies and Infectious Diseases, where he was the director — the post he still holds today — with his head on a stake. They burned effigies of his body. In 1988, AIDS activist Larry Kramer famously addressed an open letter to Fauci in the San Francisco Examiner, accusing him of murder.
None of that, though, was in the same league as the surge of threats he would receive when he disagreed with President Donald Trump in the national news.
"The activists were justified in their concerns," Fauci said of the AIDS protesters. "They seemed like they were threatening, but never for a single moment did I ever feel threatened by the AIDS activists."
In an hourlong interview Wednesday evening with Fresh Air host and executive producer Terry Gross, Dr. Anthony Fauci discussed the lessons he brought from being the public face of one pandemic to another. The conversation marked Fauci's acceptance of WHYY's Lifelong Learning Award, a distinction Gross and President Joe Biden have also been awarded.
Fauci said that, for him, the turning point with the AIDS activists was realizing that for them to be so angry, they must be suffering. So instead of hiding, he tried to understand. He visited the  LGBT Community Center in the middle of Greenwich Village and listened to what people had to say. He went to gay bathhouses in San Francisco and New York — sans suit and tie, he made sure to note — to get an sense of how the sexually transmitted virus was actually spreading.
"I rapidly came to the conclusion that if I were in their position, I would be doing exactly what they were doing," he said.
During the coronavirus pandemic, Fauci told Gross, the protests he faced were opposite in nature. Back then, he was faced by angry mobs demanding he leverage the funding he had to fast-track scientific research to save lives. Now, as he attempted to do exactly that, the protesters just wanted him to leave them alone.
"It makes my head explode a bit," he told Gross.
Effective public health mechanisms were generated during the height of the HIV epidemic that enabled faster scientific solutions for COVID-19, said Fauci. It was during that time that the Food and Drug Administration began to offer the option of authorizing a drug or treatment for emergency use — the tool that has been used to get the Moderna and Pfizer vaccines to market sooner than they would have if they had been required to go through the formal regulatory review.
During both pandemics, Fauci served as adviser to a president whose base did not view the crisis as a priority. President Ronald Reagan was heavily supported by religious conservatives, whose attitude towards gay and lesbian relationships made them less inclined to fund AIDS research and treatment. Similarly, Trump's base was inclined to believe the president when he suggested the coronavirus was a hoax, leading to resistance toward mask-wearing and other public health precautions. In both instances, uphill battles as they may have been, Fauci stuck to the science.
Ultimately, clinical research and funding for science has created a world where an HIV diagnosis is no longer necessarily a death sentence — a person can live a long life on HIV treatment medication.
Fauci said he believes science will, in turn, provide the way out of the SARS-Cov-2 pandemic, this time in the form of vaccines. He heralded the speed at which the technology was developed and said he was confident that, working together, the government and pharmaceutical companies would be able to adapt the vaccines to battle a virus that is mutating almost as fast as it spreads.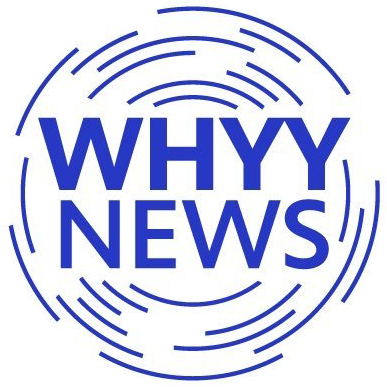 Get daily updates from WHYY News!
WHYY is your source for fact-based, in-depth journalism and information. As a nonprofit organization, we rely on financial support from readers like you. Please give today.