South Philly street ceremonially renamed for Point Breeze icon Dorothy Allen
The late Point Breeze leader founded a community center and fought against child hunger.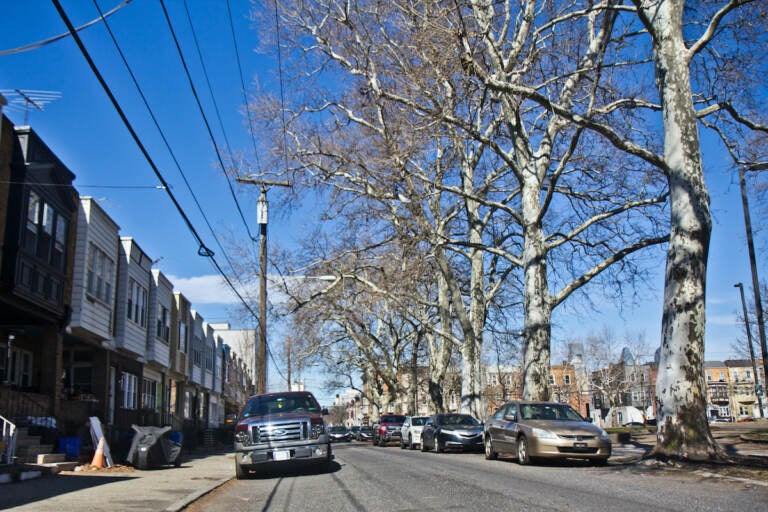 For decades, the late community leader Dorothy Allen worked to improve the quality of life in Point Breeze. She founded a community center, served as a block captain for nearly 50 years — planting trees to beautify the neighborhood — and provided free meals to local children.
"She always had a beautiful and outgoing attitude," said City Councilmember Kenyatta Johnson, who knew Allen since he was a child attending her affordable summer camp program. "She was an iconic member of the South Philadelphia community."
On Saturday, Johnson will conduct a ceremonial street renaming in her honor. The 1300 block of 24th Street in South Philadelphia will be known as "Dorothy D. Allen Way."
The event will take place at 24th and Wharton, the location of the former Barrett Education Center, which she founded in 1975. A new community center, named after Allen, is currently under construction in the same spot.
Allen, who died in 2019 at the age of 96, was especially committed to fighting child hunger and creating enrichment and job opportunities for young people.
"She was just a woman that didn't want to see youth left behind, youth not having that opportunity," said her granddaughter, Tiphanie White. "Her passion was to help youth. To get them started, get them going, so that they can be able to pour back into the community."
The seed for Allen's community activism was planted one summer afternoon in the mid-1970s, when her grandson — White's older brother — came home in tears, saying he wasn't able to receive a free lunch.
White doesn't remember the exact details. "I don't know if the woman ran out of lunches, but he came home upset and crying," she said.
Allen started researching the city's free lunch program, and figuring out how to ensure that all children in her community had access to food. She received a grant from the city to run a food program in South Philadelphia, and her work grew from there.
"From that one incident it just blossomed," White said. "She just built and built and built."
"She was one of the key individuals on the front lines to make sure that Black and brown children receive a level of equity when it came to the issue of being fed here in the city of Philadelphia," Johnson said.
Allen founded the Barrett Educational Center to provide everything from free meals, theater and sports programs to tutoring services. She made sure the center also offered programs for older adults, including grant writing classes.
Many young people got their first jobs through the center, including Johnson. After attending summer camp there in the '80s, he went on to become a camp counselor and work for the Philadelphia Anti-Graffiti Network, the precursor to the Mural Arts Program.
"She transformed many lives of young people who went on to do great things," said Johnson, who sponsored the resolution to ceremonially rename a street after Allen.
Born in 1923, Allen grew up in Point Breeze and graduated from Southwark High School, now known as South Philadelphia High School. She received vocational training and became an expert seamstress, starting a garment business with her future husband, Robert Allen, in 1948. She trained and hired community members, a pattern she would continue throughout her life.
Allen later went on to work at the Quartermaster Depot, where she spent more than two decades making military service uniforms.
White said people from multiple generations have approached her with stories about the impact Allen had on their lives.
"One lady said to me, 'If I didn't learn how to sew at your grandmom's community center, I wouldn't have been able to have a job,'" White said. Another woman remembered a smaller moment: Allen teaching her how to eat an oyster.
She was the type of woman to care for family and community members alike, including taking in a pregnant teen "back when that was taboo," White said. At the time, "you had to be quiet or you had to go down south if you got pregnant as a teenager," but Allen stepped up and offered support.
"She just had a good heart and would help anybody," said Phyllis Randall, who started off volunteering at the community center and eventually became the director of education, leading GED and job readiness programs. "She did rent assistance. She helped people when their utilities got cut off. It's just so much."
Randall said that Allen was a spiritual woman — a devoted member of Mt. Hebron Baptist Church — and "just believed that she could change South Philadelphia."
The ceremonial renaming will be held from 11 a.m. to 1 p.m. In addition to friends and family members, several state officials will share remarks, including state Sen. Anthony Williams and state Rep. Jordan Harris.
Johnson noted that the event is taking place during Women's History Month.
"It's very fitting that we're honoring her during a month where we're honoring women all throughout the world," he said.
White said her family is excited to see the city celebrate Allen's legacy. One of her young cousins said she couldn't believe her great-grandmother will have a whole street named after her.
"It's like she's among the great people in the city," White said.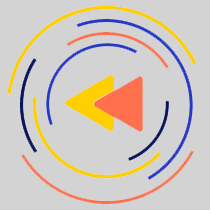 Saturdays just got more interesting.
WHYY is your source for fact-based, in-depth journalism and information. As a nonprofit organization, we rely on financial support from readers like you. Please give today.