Delco asks for volunteers to staff new overflow center, and hundreds respond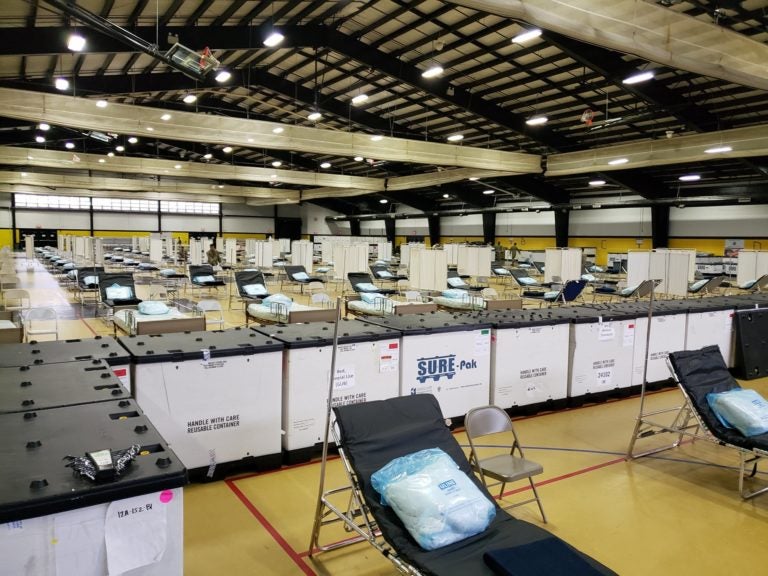 Last weekend, a call for help went out from Delaware County.
The Glen Mills Schools, shuttered last year after revelations that staff at the reform school abused students, had been approved by the federal government to be repurposed into an overflow medical facility, in case hospitals in Philadelphia and its surrounding counties are overrun with COVID-19 patients.
Workers with the county EMS department, the National Guard and the Department of Health quickly began retrofitting the Glen Mills athletic building to hold cots and equipment. But the county still needed people to support the hospital staff who would be manning it, and so they turned to the public.
On Sunday night, Delaware County spokeswoman Adrienne Marofsky issued an "urgent" request for up to 700 volunteers to support the "alternative care site."
Four days later, Ed Kline, who coordinates volunteers for the Delaware County Department of Emergency Services, said the community response has been swift.
The county's volunteer reception center has so far processed 435 medical volunteers, including 35 physicians and 148 registered nurses. They also got 580 volunteers for nonmedical roles.
Kline said at least 200 new volunteers likely will be processed in the next week and a half, and hundreds more are on the waiting list after that.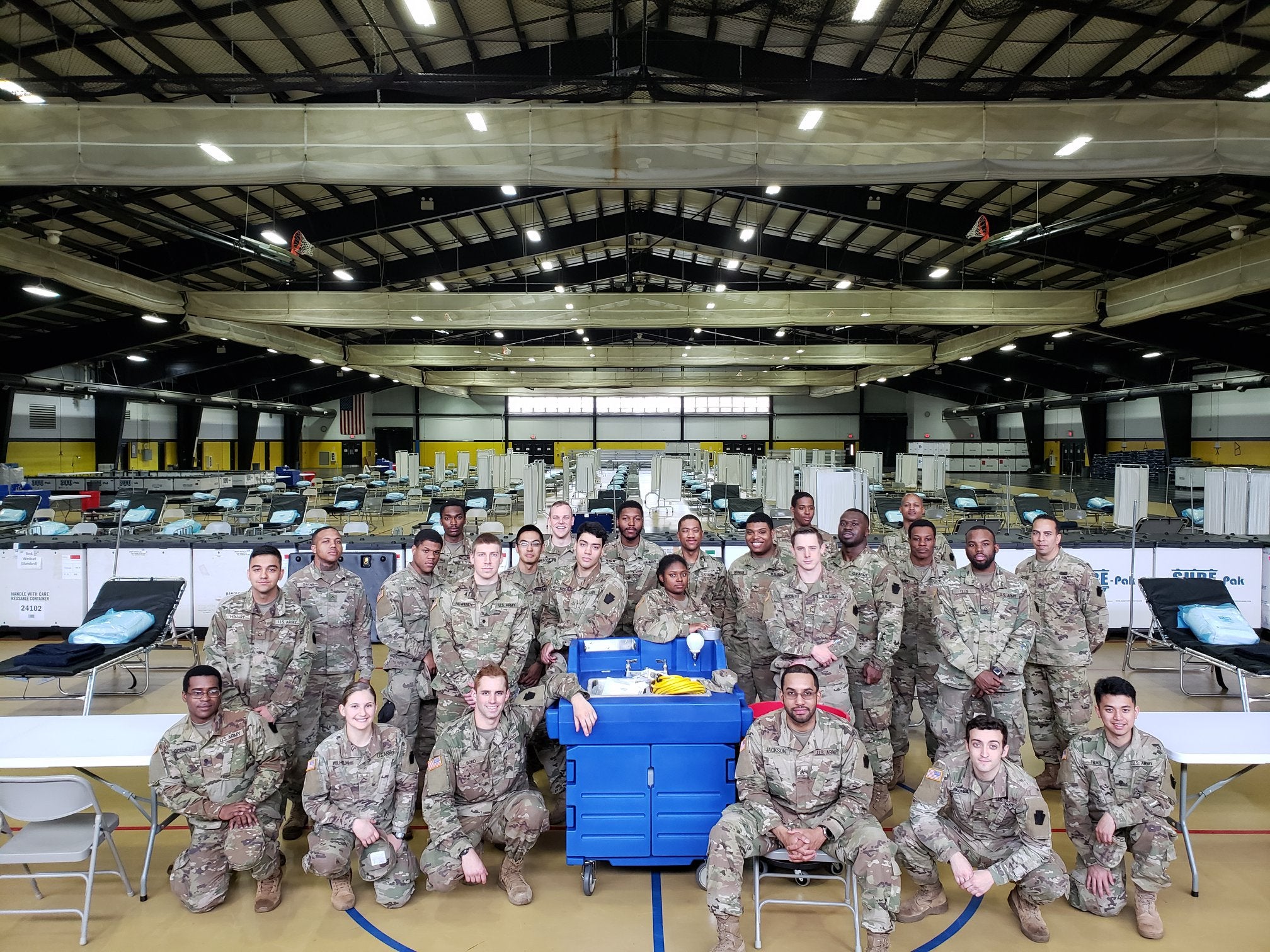 "A site like this can take up to as many as 70 staff per shift for a 12-hour shift," he said, adding that he estimates the county now has about two thirds of the approved medical staff it will ultimately need.
He added, nonmedical volunteers are just as important.
"I mean, just go to any medical facility, you need seven to ten nonmedical volunteers for every medical volunteer," he said. "And anyone can volunteer … if they can hand out a water bottle, if they can put a smile on their face, if they can talk to someone for a few minutes and help them out, they can be volunteering."
Delaware County Commissioner Monica Taylor says she too was impressed by the people who volunteered.
"We've had an amazing response," she said. "Over 1,000 volunteers signed up in the first three days."
There is no official date for the converted Glen Mills facility to open to patients, but Kline said he's aiming to get all his volunteers in place by mid-April.
In terms of physical equipment, Kline said the former Glen Mills gym is "just waiting for action."
He described the space as being about the size of five basketball courts, filled with cot-like hospital beds, screens and chairs.
A similar patient overflow facility is being set up in Temple University's Liacouras Center, and a few others are in various stages of planning around the commonwealth.
Kline said getting all the volunteers needed for Delaware County's coronavirus response has required his small department to act with unprecedented speed.
Typically, the volunteer reception center takes two to three months to process new applicants. Now the process has been expedited to two to three days.
"This is not normal," he said.