Delaware Valley realtors say even baby boomers aren't selling their homes like before
The typical home sale cycle is completely disrupted and there's a clog in the market dynamics, Delaware Valley realtors say.
Listen
1:01
Have a question about Philly's neighborhoods or the systems that shape them? PlanPhilly reporters want to hear from you! Ask us a question or send us a story idea you think we should cover.
There's a lack of flow in the single family home market across the Delaware Valley where there's more buyers than sellers, according to the latest real estate report for Pennsylvania, New Jersey and Delaware.
That dynamic happens when inventory is low — which means there's fewer homes to purchase.
Lack of affordable new single family home construction paired with the existing homeowners less inclined to move means it's a tough but not impossible market for buyers, realtors told WHYY News.
Not only that, but the available homes have higher sticker prices compared to last year and it costs more to mortgage those homes because interest rates have climbed several percentage points.
"Historically the spring and fall markets have always been the best to list and sell," said Robert White, immediate past president of New Jersey Realtors. "That's kind of gone away with the lack of inventory. Now it's all year long."
White says he's noticed that even the Baby Boomer generation are not moving out of homes they've already paid off in retirement nearly as much as they have in the past.
That's because their options once they sell are limited. White says he's watched new construction for adult communities pop up in New Jersey but the cost for those new homes are higher than what they can get for the home they've lived in for the past 30 years.
"A lot of these people just say you know what, we can stay here, we have no mortgage and we are able to maintain the home and they don't move," he said. "That's keeping a lot of inventory off the market that we would normally see."
In New Jersey, new single family home listings dropped nearly 29% in July compared to July 2022, the most recent data available. The number of homes sold dropped by 26% year over year in July too. Meanwhile, the median sales price climbed another 6.2% in July over the year to $536,500.
For the most eager homebuyers, they are compromising temporarily and hoping that interest rates decline in the next few years, said Chrissy Steele, president of the Delaware Association of Realtors.
Steele says one homebuyer in Delaware closed on a home after realizing that raising several children in a two-bedroom apartment was no longer an option and wanted a better quality of life.
"They didn't want to take the plunge into homeownership yet because they didn't feel like they could. But they said hey, we're going to pay a little bit higher rate right now in buying," she said. "Lenders right now are so confident that rates are going back down that many of them are building [free refinancing] right into their loan packages."
But in general, there's not much flow in the market due to low inventory.
"It creates a clog in the flow of business," she said. "We're still in a really strong seller's market and I expect us to stay that way for a while."
In Delaware, new single family home listings dropped 24% in July compared to July 2022. The number of homes sold dropped by 26% year over year in July too. Meanwhile, the median sales price climbed another 5.5% in July over the year to $378,333.
There's a similar trend in Pennsylvania where existing homeowners who either purchased during the low interest rates of recent years or refinanced during that period can't afford to move anymore.
In Pennsylvania, new single family home listings dropped nearly 28% in July compared to last year. Home sales dropped 21% over the year in July too. While the median sales price increased 2% in July over the year to $225,278.
"Most people who are trading up or trading down if they have to get financing they're looking at going from 4% rate that they might have on their existing home to the 7% replacement rate on the replacement home," said Al Perry, president of the Pennsylvania Association of Realtors. "So that's keeping some listings off the market because people say, you know, maybe now is not the time to sell because we'd have to make up [for] that spread."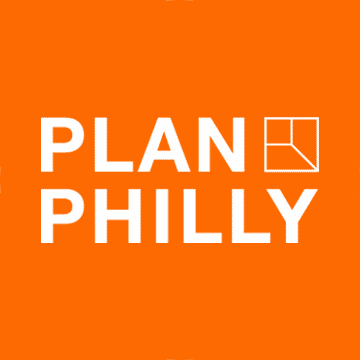 WHYY is your source for fact-based, in-depth journalism and information. As a nonprofit organization, we rely on financial support from readers like you. Please give today.